CHINT – Trace Course – Documentation and Printing at elec calc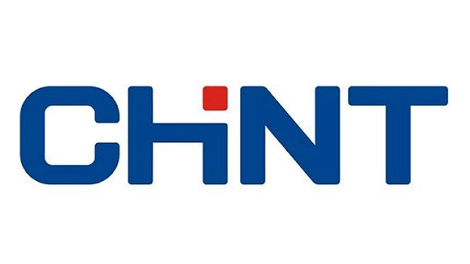 elec calcTM is a software package that enables the calculation of low-voltage and high-voltage electrical installations produced by Trace Software International (TSI), a France company established in 1987. 
It has the special functions of single-line diagram model design, automatic sizing, power and load calculation, power protection option, manufacturer database, document output, and printing, etc., providing accurate electrical system calculation and analysis solutions for domestic and foreign power bureau, power engineering companies, power design institutes, panel factories, as well as industrial users such as construction and ships.
The Trace software allows exporting a customizable multi-chapter report in PDF format and printing directly. The report can indicate compliance of every component and its calculation and entered parameter. The user can select generate the full project or partial.
The calculation report consists of a bill of materials, cables summary, protections setting the schedule, list of messages with user-entered justification, power balance, time-current curves for protection and selectivity studies, short-current summary, list of the status of devices defining operation mode and table of content.
It is the 7th tutorial of the Trace Course and going to show you the documentation and printing process on this software.
EMR Analysis
More information on CHINT: See the full profile on EMR Executive Services
More information on Nan Cunhui (Chairman, CHINT Group): See the full profile on EMR Executive Services
More information on Lily Zhang (Executive President, CHINT Electrics and President, CHINT Global): See the full profile on EMR Executive Services
More information on Trace Software International (TSI): https://www.trace-software.com/ + Since 1987 Trace Software International has been a global leader in the development of software solutions (CAD & CAE) and consultancy services for the industrial engineering, with unique expertise in the design of electrical installations within Manufacturing, Energy, Building, Medical, Process & Plant and Transportation industries. In 2019 the company decides to sell elecworks™ electrical and automation design software product line to Dassault Systèmes Solidworks and to refocus its core expertise on the development of software for the electrical calculation and photovoltaic industries. "Empowering Electrical Solutions" has been the company mission since the early beginnings. With great expertise, focused in both technology and engineering along with more than 20,000 loyal clients, Trace Software International leads innovation delivering software solutions that disrupt old habits and provide decisive advantages in terms of profitability and safety. Trace Software International has subsidiaries in France, Spain, China, and Morocco in addition to a presence in over 50 countries worldwide via distributors and authorized partners. Trace Software International is part of Groupe Trace. It includes TraceParts, as a world-leading digital engineering 3D content company, Cythelia as an independent research firm in new energy technologies, specializing in photovoltaics, BIM&CO as a free, cloud-based, collaborative platform dedicated to BIM Content amongst the most relevant and Green Systèmes as an innovating company which main purpose is to help professionals optimize the energy performance of their buildings and equipment.