CHINT – GSMA Explores 5G Applications and Smart Solutions at CHINT HQ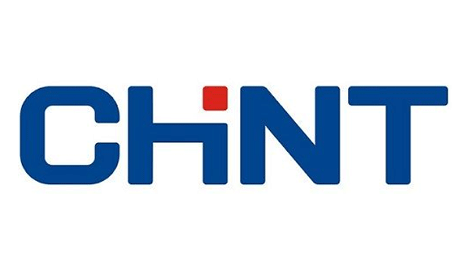 On the morning of June 27, international industry representatives from the Global System for Mobile Communications Association (GSMA), along with governmental teams from Singapore, Malaysia, Thailand, and Indonesia, visited the CHINT Group at Shanghai Songjiang Park.
The objective of the visit was to understand CHINT's applications and innovative experiences in the realm of 5G communication and various smart solutions. Experts from CHINT's 5G communication solutions, along with CHINT Global's Asia-Pacific business representatives, jointly hosted the visit. The China Academy of Information and Communications Technology East China Branch and Songjiang Telecom also accompanied the visit.
As an industry organization in the field of global mobile communication, GSMA represents the shared interests of nearly 800 global mobile operators and more than 230 companies across the broader mobile ecosystem in 220 countries. GSMA's members encompass mobile phone manufacturers, software companies, equipment providers, internet companies, as well as businesses in sectors such as financial services, healthcare, media, transportation, and public utilities.
During this visit, the delegation first set foot in the CHINT Group's Shanghai Songjiang Smart Showroom. The showroom displays the development achievements of the CHINT Group in recent years, as well as its cutting-edge research in the smart energy field. Visitors showed great interest in CHINT's application cases in the construction field, and they entered the modularly built data room. The data room, based on CHINT's PDU cabinet, ATS cabinet, and UPS cabinet, accurately reproduced the operation scenario of a data center.
In addition, CHINT's 5G integrated communication cabinet, smart light poles, and smart buildings all attracted the visitors' attention. CHINT's 5G integrated communication cabinet integrates the power distribution unit, monitoring, UPS, and air conditioning, and its patented cooling design effectively reduces the equipment volume by 70% and reduces the operating energy consumption by 25%.
CHINT's smart light poles rely on a complete intelligent low-carbon city street light construction management system, in addition to providing basic lighting, monitoring, and broadcasting services, it can also provide customized services according to different scenarios, such as adding drone platforms, mobile phone charging systems, new energy charging piles, etc., truly achieving multi-pole integration.
Next, the delegation visited the Noark Electric Smart Factory, which is an important symbol of CHINT's smart manufacturing. Through the technology of the industrial Internet of Things, the factory is connected with MES, WMS, and other systems, integrating digital design, product lifecycle management, supply chain management, and manufacturing process management into an integrated enterprise digital platform, becoming a smart manufacturing demonstration factory.
The digital workshop of the Noark Electric Smart Factory successfully integrates three major product series – ACB, MCCB, and MCB, improving production efficiency by about 50%, saving 25% of personnel, and bringing quality control level close to the requirement of "zero defects". During the visit, AGVs (Automated Guided Vehicles) operating in an orderly and purposeful manner caught the visitors' attention.
These AGVs, through 5G communication technology, carry out real-time information exchange and synchronization, adjusting the speed, acceleration, and steering angle of each AGV autonomously, solving the handling problem of large structural parts and significantly improving distribution efficiency.
Finally, the delegation visited the CHINT Intelligent Electrical Laboratory, an experimental platform meticulously created by CHINT to enhance its independent core capabilities. Focused on low-voltage components and complete low-voltage equipment, it is the most comprehensive testing center in the industry, covering all test standard systems and offering the most complete range of inspection items.
The CHINT Intelligent Electrical Laboratory adheres to the CNAS/ILAC-MRA national guidelines, and the tests cover GB/IEC/UL standards. It is equipped with a 24-hour power supply system and key facilities such as short-circuit breaking tests, a 3-meter wave anechoic chamber, and 3D X-ray, meeting multi-dimensional testing requirements. Simultaneously, by combining monitoring and control, data visualization, and remote sharing, the laboratory supports customer experiment witnessing, remote auditing, and technical discussions.
The laboratory can also conduct core indicator tests on low-voltage complete sets of products to support product development or project acceptance. It covers characteristic tests such as electronic tripping and thermomagnetic tripping, frequency conversion, impact, vibration, and other comprehensive environmental stress verification capabilities. The restored real-world testing rigorously verifies product features.
Though the tour was brief, it undoubtedly was highly insightful. The demonstration of CHINT's 5G communication technology, intelligent solutions, and smart manufacturing vividly embodied the power and allure of Made in China. To date, CHINT's 5G communication and data center solutions have successfully empowered global clients including China Mobile, Alibaba, Tencent, Keppel, and CapitaLand.
The unique strength and innovative achievements of the CHINT Group certainly provide significant insights and influence to the representatives of the Global Mobile Communications Association. This visit will also contribute to strengthening the exchange and cooperation between CHINT and the global mobile communications industry, and promote the development of 5G communications and intelligent solutions.
GSMA representatives expressed high recognition of CHINT's technological strengths and innovative capabilities. They look forward to further exchanges and collaborations with CHINT in more fields in the future. The successful visit to CHINT demonstrated the significant strengths of Chinese enterprises in areas such as 5G and intelligent manufacturing, which will also help elevate the influence and competitiveness of Chinese enterprises globally.
EMR Analysis
More information on CHINT: See the full profile on EMR Executive Services
More information on Nan Cunhui (Chairman, CHINT Group): See the full profile on EMR Executive Services
More information on Lily Zhang (Executive President, CHINT Electric + President, CHINT Global): See the full profile on EMR Executive Services
More information on Noark: https://www.noark-electric.eu/en + NOARK Electric is a global supplier of low-voltage electrical components for specialty manufacturing industries. We strive to provide our customers with high-quality products at an affordable price, backed by a five-year limited warranty.
NOARK Electric deals in development, production and distribution of electrical devices and components. The company is part of a group with more than 25 thousand employees. NOARK Electric has invested millions of euro into in-house product development and works with the latest technologies. Our target is to build up the global brand. Regional centres in Shanghai, Prague and Los Angeles manage activities on individual continents and with respects to the requirements of individual markets and countries.
More information on GSMA: https://www.gsma.com/ + Unifying the mobile ecosystem and related industries
We unite over 1000 mobile operators and businesses across the ecosystem and related industries to advance innovation and reduce inequalities around the world. The GSMA is a global organisation unifying the mobile ecosystem to discover, develop and deliver innovation foundational to positive business environments and societal change. Our vision is to unlock the full power of connectivity so that people, industry and society thrive.Because the GSMA represents the interests of its members, our leadership reflects this, through a global board made up of leaders from the operator community.
More information on John Hoffman (CEO & Director, GSMA Ltd): https://www.gsma.com/aboutus/gsma_people/john-hoffman/ + https://www.linkedin.com/in/john-hoffman-7b843b41/
More information on China Academy of Information and Communications Technology: http://www.caict.ac.cn/english/about/202004/t20200413_279063.html + Founded in 1957, the China Academy of Information and Communications Technology (hereinafter referred to as CAICT) is a scientific research institute directly under the Ministry of Industry and Information Technology (MIIT) of China. It cherishes the cultural philosophy of "boosting prosperity with virtues and expertise" for years while adhering to the development positioning of "a specialized think-tank for the government and an innovation and development platform for the industry". Committed to "the think-tank and enabler for innovation and development in an information society", CAICT has provided strong support for major strategies, plans, policies, standards, tests and certification for the development of the national ICT sector and the IT application, thus proving itself an important facilitator in the leapfrog development and innovation of China's information and communications sector. It has been granted hundreds of scientific and technological awards at both national and provincial levels.   In recent years, with a view to adapting to the new eco-social backdrop and requirements, CAICT has strengthened its efforts in innovation to achieve wider and deeper research landscape. It has conducted in-depth research and foresighted planning in the fields of 4G/5G, industrial Internet, smart manufacturing, mobile Internet, Internet of Things (IoT), Internet of Vehicles (IoV), cloud computing, big data, blockchain, artificial intelligence (AI), future networks, virtual reality/augmented reality (VR/AR), intelligent hardware, and cyber and information security. This enables CAICT to play an important role in strategy and policy study, technological innovation, industrial development, and international cooperation related to the ICT sector and the integration between industrialization and informatization.
More information on Yu Xiaohui  (President, CAICT): http://www.caict.ac.cn/english/about/leadership/
More information on Songjiang Telecom (China Mobile): https://www.chinamobileltd.com  + China Mobile Limited (the "Company", and together with its subsidiaries, the "Group") was incorporated in Hong Kong on 3 September 1997. The Company was listed on the New York Stock Exchange ("NYSE") and The Stock Exchange of Hong Kong Limited ("HKEX" or the "Hong Kong Stock Exchange") on 22 October 1997 and 23 October 1997, respectively. The shares of the Company were admitted as a constituent stock of the Hang Seng Index in Hong Kong on 27 January 1998. On 7 May 2021, the NYSE filed a Form 25 with the US Securities and Exchange Commission to strike the Company's ADSs from listing and registration, which took effect on 18 May 2021. On 5 January 2022, the Company's RMB ordinary shares ("RMB Shares" or "A Shares") were listed on the Shanghai Stock Exchange ("SSE"). On 13 December 2022, the deregistration of ADS and termination of reporting obligations of the Company became effective.
As the leading ICT services provider in the mainland of China, the Group provides communications and information services in all 31 provinces, autonomous regions and directly-administered municipalities throughout the mainland of China and in Hong Kong SAR, and boasts a world-class telecommunications and information operator with the world's largest network and customer base, a leading position in profitability, brand value and market value ranking. Its businesses primarily consist of voice, data, broadband, dedicated lines, IDC, cloud computing, IoT and other services in the Customer, Home, Business and New ("CHBN") markets. As of 31 December 2022, the Group had a total of 450,698 employees, and a total of 975 million mobile customers and 272 million wireline broadband customers, with its annual revenue reached RMB937.3 billion.
The Company's ultimate controlling shareholder is China Mobile Communications Group Co., Ltd. ("CMCC"), which, as of 31 December 2022, directly and indirectly held approximately 69.82% of the total number of issued shares of the Company. The remaining approximately 30.18% was held by public investors.
In 2022, the Company was once again selected as one of The Global 2,000 World's Largest Public Companies by Forbes magazine and Fortune magazine's Global 500 list. The China Mobile brand was once again listed in BrandZ™ Top 100 Most Valuable Global Brands 2022 by Millward Brown ranking 88. Currently, the Company's corporate credit ratings are equivalent to China's sovereign credit ratings, namely, A+/Outlook Stable from Standard & Poor's and A1/Outlook Stable from Moody's.
More information on YANG Jie (Executive Director & Chairman): https://www.chinamobileltd.com/en/about/directors.php
More information on CNAS (China National Accreditation Service for Conformity Assessment): https://www.cnas.org.cn/english/introduction/12/718683.shtml + National accreditation body of China unitarily responsible for the accreditation of certification bodies, laboratories and inspection bodies, which is established under the approval of the Certification and Accreditation Administration of the People's Republic of China (CNCA) and authorized by CNCA in accordance with the Regulations of the People's Republic of China on Certification and Accreditation.
More information on ILAC-MRA (International Laboratory Accreditation Mutual Recognition Arrangements): https://ilac.org/ilac-mra-and-signatories/ + The ILAC Mutual Recognition Arrangement (ILAC MRA) provides significant technical underpinning to the calibration, testing, medical testing and inspection results, provision of proficiency testing programs and production of the reference materials of the accredited conformity assessment bodies that in turn delivers confidence in the acceptance of services and results.
The ILAC MRA supports the provision of local or national services, such as providing safe food and clean drinking water, providing energy, delivering health and social care or maintaining an unpolluted environment.
In addition, the ILAC MRA enhances the acceptance of products across national borders. By removing the need for additional calibration, testing, medical testing and/or inspection of imports and exports, technical barriers to trade are reduced. In this way the ILAC MRA promotes international trade and the free-trade goal of "accredited once, accepted everywhere" can be realized.
More information on GB Standards (GuoBiao – China National Standards): http://www.gbstandards.org/ + GB standards are the China national standards, also called as Guobiao Standards, China GB standards are classified as two stages, Mandatory or Recommended. Mandatory standards have the force of law as do other technical regulations in China. They are enforced by laws and administrative regulations and concern the protection of human health, personal property and safety. All standards that fall outside of these characteristics are considered Recommended standards.
China GB standards can be identified as Mandatory or Recommended by their prefix code, Prefix code GB are Mandatory standards, GB/T are Recommended standards (Quasi-Mandatory standards );
In China, All products or services must be complied with GB standards, no matter domestic or imported products, Any products being sold in China are required to be tested in order to ensure their compliance with GB standards;
If you want to export products or services to huge Chinese market, need to understand and be aware of the complexities and necessary requirements under the vast range of GB standards, need to ensure they are meet the requirements of GB china national standards;
The outcome of failing to comply with GB standards can include the rejection of products during importation as well as products being seized from stores, resulting in a significant impact on retailers and manufacturers in terms of reputation and cost.
The GB standards system in China is administered at the top by the General Administration of Quality Supervision, Inspection and Quarantine (AQSIQ) and headed primarily by the Standardization Administration of the People's Republic of China (SAC) .
Other governmental and private sector organizations provide a significant amount of additional input and participate in the standards process, Main Organizations include:
General Administration of Quality Supervision, Inspection and Quarantine (AQSIQ)
Standardization Administration of the People's Republic of China (SAC)
China Association of Standardization (CAS)
China National Institute of Standardization (CNIS)
Standards Press of China (SPC)
More information on EN Standards: https://www.en-standard.eu/ + European Standards is an expression of requirements for products, processes or services to meet the requirement of fitness for a particular purpose.
EN Standards have got a positive impact on facilitating the free movement of goods in international trade, seeking to rationalize production, helps to promote environmental protection and competitiveness, ensuring adequate consumer protection in the Internal Market.
Currently, EN qualified technical recommendations are not binding and their use is voluntary.
EN standard, such as publicly available documents, is accessible at all stages of formation and use in practice.
These European Standards, unlike legislation, which may occur without consultation and consent of all the concerned documents, when addressing fundamental questions agreed upon by all stakeholders.
More information on International Electrotechnical Commission (IEC): https://www.iec.ch/homepage + The IEC is a global, not-for-profit membership organization, whose work underpins quality infrastructure and international trade in electrical and electronic goods. Our work facilitates technical innovation, affordable infrastructure development, efficient and sustainable energy access, smart urbanization and transportation systems, climate change mitigation, and increases the safety of people and the environment.
The IEC brings together more than 170 countries and provides a global, neutral and independent standardization platform to 20 000 experts globally. It administers 4 Conformity assessment systems whose members certify that devices, systems, installations, services and people work as required.
The IEC publishes around 10 000 IEC International Standards which together with conformity assessment provide the technical framework that allows governments to build national quality infrastructure and companies of all sizes to buy and sell consistently safe and reliable products in most countries of the world. IEC International Standards serve as the basis for risk and quality management and are used in testing and certification to verify that manufacturer promises are kept.
IEC work directly underpins the targets of all 17 UN Sustainable Development Goals.
More information on Yinbiao Shu (President, International Electrotechnical Commission (IEC)): https://www.iec.ch/basecamp/yinbiao-shu
More information on Underwriters' Laboratories (UL): https://www.ul.com + As the global safety science leader, UL provides the expertise, insights and services necessary to solve critical business challenges. We help our customers achieve their safety, security and sustainability goals, meet quality and performance expectations, manage risk and achieve regulatory compliance.
In the course of our work we meet extraordinary people whose companies are having an extraordinary impact on the world and creating the future. UL's rigorous scientific processes, experience and solutions empower our customers to innovate fearlessly and drive positive change.
We never stop working for a safer world and our offerings continue to evolve with advancements in science and technology. We provide testing, inspection and certification (TIC), training, advisory and risk management services, decision-making tools and intelligence to help our customers, based in more than 100 countries, meet important business objectives.
All of our offerings have one connecting thread: trust. Confidence drives commerce, and trust in innovation is essential to market access, business success and better living. UL empowers trust.
To fulfill our mission, UL delivers business solutions and our nonprofit affiliate conducts independent research and shares scientific knowledge broadly. For more information about our nonprofit activities, visit UL.org.
More information on Alibaba: https://www.alibabagroup.com/en-US/ +  Alibaba Group was established in 1999 by 18 people led by Jack Ma, a former English teacher from Hangzhou, China. From the outset, the company's founders shared a belief that the Internet would level the playing field by enabling small enterprises to leverage innovation and technology to grow and compete more effectively in the domestic and global economies. Since launching its first website helping small and medium-sized enterprises in China to sell internationally, Alibaba Group has grown into a digital ecosystem with businesses comprising China commerce, international commerce, local consumer services, Cainiao, cloud, digital media and entertainment, innovation initiatives and others.
More information on Daniel Zhang (Chairman and Chief Executive Officer, Alibaba): https://www.alibabagroup.com/en-US/about-alibaba
More information on Tencent: https://www.tencent.com/en-us/about.html#about-con-1 + Founded in 1998 with its headquarters in Shenzhen, China, Tencent's guiding principle is to use technology for good. Our communication and social services connect more than one billion people around the world, helping them to keep in touch with friends and family, access transportation, pay for daily necessities, and even be entertained.
Tencent also publishes some of the world's most popular video games and other high-quality digital content, enriching interactive entertainment experiences for people around the globe.
Tencent also offers a range of services such as cloud computing, advertising, FinTech, and other enterprise services to support our clients' digital transformation and business growth.
Tencent has been listed on the Stock Exchange of Hong Kong since 2004.
More information on Ma Huateng (Chairman, Tencent): https://www.tencent.com/en-us/investors/board-members.html
More information on Keppel: https://www.kepcorp.com/en/ + Keppel Corporation is a global asset manager and operator with strong expertise in sustainability-related solutions spanning the areas of infrastructure, real estate and connectivity. Headquartered in Singapore, Keppel operates in more than 20 countries worldwide, providing critical infrastructure and services for renewables, clean energy, decarbonisation, sustainable urban renewal and digital connectivity. Through its quality investment platforms and asset portfolios, Keppel contributes to advancing sustainable development, the energy transition and the digital economy, while creating enduring value for stakeholders.
More information on Loh Chin Hua (Chief Executive Officer, Keppel): https://www.keppeltt.com.sg/content.aspx?sid=4186
More information on CapitaLand: https://www.capitaland.com/en.html + CapitaLand Group (CapitaLand) is one of Asia's largest diversified real estate groups. Headquartered in Singapore, CapitaLand's portfolio focuses on real estate investment management and real estate development, and spans across more than 260 cities in over 40 countries.
Within its ecosystem, CapitaLand has developed an integrated suite of investment management and operating capabilities that supports its real estate businesses and platforms in building core competencies across the real estate value chain. With this full stack of capabilities, CapitaLand can optimise the strategies of its listed real estate investment management business CapitaLand Investment, and its privately held property development arm CapitaLand Development; to drive competitive advantage for its businesses.
CapitaLand places sustainability at the core of what it does. As a responsible real estate company, CapitaLand contributes to the environmental and social well-being of the communities where it operates, as it delivers long-term economic value to its stakeholders.
More information on Jonathan Yap (Chief Executive Officer, CapitaLand): https://www.capitaland.com/en/about-capitaland/cld/board-and-management.html#mgtjy + https://www.linkedin.com/in/jonathan-yap-33445594/
EMR Additional Notes:
4G & 5G: 5G is the 5th generation mobile network. It is a new global wireless standard after 1G, 2G, 3G, and 4G networks.

5G enables a new kind of network that is designed to connect virtually everyone and everything together including machines, objects, and devices.

First generation – 1G
1980s: 1G delivered analog voice.
Second generation – 2G
Early 1990s: 2G introduced digital voice (e.g. CDMA- Code Division Multiple Access).
Third generation – 3G
Early 2000s: 3G brought mobile data (e.g. CDMA2000).
Fourth generation – 4G LTE
2010s: 4G LTE ushered in the era of mobile broadband.

5G has started hitting the market end of 2018 and will continue to expand worldwide.
Beyond speed improvement, the technology is expected to unleash a massive 5G IoT (Internet of Things) ecosystem where networks can serve comm
5G speed tops out at 10 gigabits per second (Gbps).

5G is 10 to x100 faster than what you can get with 4G.

The main evolution compared with today's 4G and 4.5G (aka LTE advanced, LTE-A, LTE+ or 4G+) is that, beyond data speed improvements, new IoT and critical communication use cases will require a new level of improved performance.

For example, low latency provides real-time interactivity for services using the cloud: this is key to the success of self-driving cars, for example.
5G vs 4G also means at least x100 devices connected. 5G must be able to support 1 million devices for 0.386 square miles or 1 km2.
Also, low power consumption is what will allow connected objects to operate for months or years without the need for human assistance.
Unlike current IoT services that make performance trade-offs to get the best from current wireless technologies (3G, 4G, Wi-Fi, Bluetooth, Zigbee, etc.), 5G networks will be designed to bring the level of performance needed for massive IoT.
Power Distribution Units (PDU):

A power distribution unit (PDU) is a device for controlling electrical power in a data center. The most basic PDUs are large power strips without surge protection. They are designed to provide standard electrical outlets for data center equipment and have no monitoring or remote access capabilities.
ATS:

An Automatic transfer switch panel, or ATS panel, is a type of transfer panel used with a diesel generator to automatically switch between the mains and generator in the event of a power failure.
The principal purpose of an ATS is to ensure the continuous delivery of electrical power from one of two power sources to a connected load circuit (electrical equipment – lights, motors, computers, etc.).
ATS panels are used in combination with standby generators to automate the switch between the mains power source and a generator in a blackout.
UPS:

An uninterruptible power supply (UPS) is a device that allows a computer to keep running for at least a short time when the primary power source is lost. UPS devices also provide protection from power surges. A UPS contains a battery that "kicks in" when the device senses a loss of power from the primary source.. UPS is used to protect critical loads from utility-supplied power problems, including spikes, brownouts, fluctuations and power outages, all using a dedicated battery.
MES System:

A manufacturing execution system (MES) is software designed to optimize the manufacturing process by monitoring, tracking, documenting, and controlling the entire production lifecycle. An MES improves quality control and increases uptime while also reducing inventory and costs.
The MES knows what and how much each machine produces and which material is required at which location in production or can be removed.
WMS (Warehouse Management System):

A warehouse management system (WMS) consists of software and processes that allow organizations to control and administer warehouse operations from the time goods or materials enter a warehouse until they move out.
Warehouses sit at the center of manufacturing and supply chain operations because they hold all of the material used or produced in those processes, from raw materials to finished goods. The purpose of a WMS is to help ensure that goods and materials move through warehouses in the most efficient and cost-effective way. A WMS handles many functions that enable these movements, including inventory tracking, picking, receiving and putaway.
A WMS also provides visibility into an organization's inventory at any time and location, whether in a facility or in transit.
The WMS knows where the required materials are stored and controls the supply and disposal of material as well as the transport between the production lines.
Switchgears:

Performs the function of controlling and metering the flow of electrical power in addiction to acting as interrupting and switching devices that protects the equipment from damage arising out of electrical fluctuations.

Circuit Breakers:

Mechanical electrical switch to protect electrical circuit against short circuit or overload.

Fuses:

Single time mechanical circuit interruption in an over-current situation through fusion of a graded electrical conductor. Employed in 30KV to 100KV range.

ACB: 

Air Circuit Breakers: Uses air as insulating medium.

VCB: 

Vacuum Circuit Breakers: Vacuum is used as the means to protect circuit breakers.

GIS: 

Gas Insulated Switchgears: All working components assembled under SF6 (Sulfur Hexafluoride HV Switchgears) gas-tight casing.

OCB: 

Oil Circuit Breakers: Vapors a portion of oil to blast a jet of oil through the arc.

Hybrid: 

Combines Air-insulated and SF6 Gas-insulated technologies.

MCB: 

Miniature Circuit Breakers: employed in domestic households to safeguard against overload. Rated current max. 100 A.

RCCB: 

Residual Current Circuit Breakers: to safeguard against electrical shock arising out of indirect contact and includes the detection of residual current such as earth leakage.

MCCB: 

Molded Case Circuit Breakers: Incorporates insulating material in the form of molded casing within circuit breaker. Rated current up to 2,500 A.

Disconnectors: 

Automatic switching device that offers specific isolating distance on the basis of specific requirements.

Contactors: 

Works alike high-current switching systems but at higher voltage rates. Contactors can however not be utilized as disconnecting switches. Contactors are employed in 30KV to 100KV range.

PTCB eFuse Circuit Breaker:

Electronic micro fuse for DIN rail protecting electronically nominal currents below 1A to facilitate the clear detection of faults and supports precise fault localization and fast recovery. Response times are shorter compared to conventional fuse protection and the exact current value can be adjusted at any time

RCD (Residual Current Devices): 

A Residual Current Device is a sensitive safety device that switches off the electricity within 10 to 50 milliseconds if there is an electrical fault. An RCD is is designed to protect against the risks of electrocution and fire caused by earth faults.
The difference between a circuit breaker and an RCD switch is the purpose of a circuit breaker is to protect the electrical systems and wiring in a home while the purpose of an RCD switch is to protect people from electrocution.