CHINT Global – 454MW TOPCon! CHINT Won Bid for Brazil Vista Alegre PV Station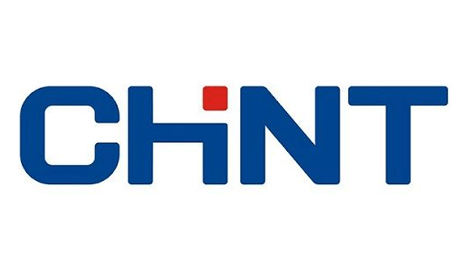 Recently, CHINT Astronergy won the bid for the 902MW Vista Alegre photovoltaic power plant project of Atlas Renewable Energy in Brazil, and will supply 454MW of ASTRO N modules.
This unlocks a new chapter for CHINT Astronergy's journey with its N-type modules.
Following the 355MW Walla Walla photovoltaic power plant project in Australia, this is the largest single N-type TOPCon order to date for CHINT Astronergy, and will also become its largest TOPCon project in Brazil.
The ASTRO N series modules are the latest products of CHINT Astronergy's focus on the development trend of N-type TOPCon cell technology. Since their release in April 2022, customers from all over the world have been making inquiries, and the product has left footprints across the globe. The Vista Alegre photovoltaic project is located in the state of Minas Geras in southeastern Brazil, which has the most cities in Brazil and is also a state with high energy consumption.
Brazil, located near the equator, has an average annual sunshine duration of over 3,000 hours, and 80% of its territory is in tropical regions. The hot climate is highly compatible with the ASTRO N series photovoltaic modules supplied by CHINT Astronergy.
The ASTRO N series modules are based on N-type TOPCon cell technology, combining multiple technologies such as N-type large silicon wafers, high reliability packaging, super non-destructive laser cutting, multi-busbar + half-cell design, optimized frames + double-layer high-transparency glass, etc., with a module efficiency of up to 22%+.
In addition to higher efficiency and power, the ASTRO N series modules also have the characteristic of a lower temperature coefficient. Currently, the temperature coefficient of conventional PERC modules in the industry is -0.35%, while the temperature decay of ASTRO N is as low as -0.29%.
This means that for every degree increase in temperature, compared with conventional PERC modules, the power loss of ASTRO N decreases by 0.06%, which will bring higher power generation efficiency in high-temperature environments.
Atlas Renewable Energy is an important business partner of CHINT Astronergy in South America, and the cooperation between the two companies extends throughout the region. The Vista Alegre project is the tenth large-scale power station project that CHINT Astronergy has collaborated on with Atlas.
As a world-renowned renewable energy investment company, Atlas Renewable Energy is building numerous renewable energy projects worldwide, with an installed capacity of 2.3GW in operation and approximately 3.5GW in contracted projects under development, construction, and operation.
The Vista Alegre photovoltaic power plant project will help accelerate the renewable energy transition process in Minas Geras, Brazil and create an inclusive, resilient, and low-carbon energy system.
CHINT 81MW SOL DO FUTURO
The successful bid for the n-type TOPCon project in Brazil is a new demonstration of CHINT Astronergy's n-type TOPCon strength in the South American market, following its success in the Australian and European markets.
Based on the accumulation of its TOPCon cell technology capabilities and its predictions for the future photovoltaic market, CHINT Astronergy will continue to increase its research and development and production capacity investments in TOPCon. This will enable the company to provide more efficient and environmentally-friendly products to support the realization of a low-carbon future worldwide.
EMR Analysis
More information on CHINT: See the full profile on EMR Executive Services
More information on Nan Cunhui (Chairman, CHINT Group): See the full profile on EMR Executive Services
More information on Lily Zhang (Executive President, CHINT Electrics and President, CHINT Global): See the full profile on EMR Executive Services
More information on CHINT Astronergy: https://energy.chint.com/en/ + Established as a subsidiary of CHINT Group in 2009, with registered capital of RMB9.38 billion, CHINT SOLAR is a clean energy solution provider engaged in new energy development, construction, operation, and services. Besides, the company also draws blueprints for investment and construction in the comprehensive energy segments, such as photovoltaic power station, energy storage, energy commercialization, micro-grid, and multi-energy complementation. Up to now, the cumulative global installed photovoltaic capacity has totaled 8 GW, which proves that CHINT SOLAR occupies the front rank in China. Relying on the unremitting efforts of CHINT Group in the power energy sector over the past 38 years and taking full advantages of the entire electrical industry chain, CHINT SOLAR has emerged as an important influencer in the renewable energy with leading edge in both system integration and technology integration in the industry.
More information on Lu Kai (General Manager of Chint Aneng, CHINT Astronergy, President of Zhejiang Zhengtai Anneng Power System Engineering Co., Ltd.): See the full profile on EMR Executive Services
More information on Atlas Renewable Energy: https://www.atlasrenewableenergy.com/en/ + Founded by an experienced team with a well-known and successful track record in renewable energies. Since its beginning back in 2017, the company has been recognized for its industry know-how, agility and tailor-made clean energy solutions for large energy consumers in the Americas.
Today, Atlas Renewable Energy's capital source and overall backing comes from Global Infrastructure Partners (GIP), a leading independent infrastructure fund manager with over $84 billion under management, with a robust renewable energy portfolio of over 19 GW of operating and construction capacity worldwide.
Since its beginnings, Atlas has uncompromisingly adhered to rigorous standards in the development, construction, and operation of large renewable energy projects. This methodology aims to ensure the highest level of excellence in the implementation of its strategy in all the regions where the company operates.
Currently, Atlas operates one of the largest fleets of solar projects in the Americas, reaching 2.3 GW of operating projects and a total of some 3.5GWs of contracted projects under development, construction and operation.
More information on Carlos barrera (Co-founder & CEO, Atlas Renewable Energy): https://www.atlasrenewableenergy.com/en/company/team/carlos-barrera/ + https://www.linkedin.com/in/carlos-ucho-barrera-981094b/
EMR Additional Notes:
Carbon Dioxide (CO2):

Primary greenhouse gas emitted through human activities. Carbon dioxide enters the atmosphere through burning fossil fuels (coal, natural gas, and oil), solid waste, trees and other biological materials, and also as a result of certain chemical reactions (e.g., manufacture of cement). Carbon dioxide is removed from the atmosphere (or "sequestered") when it is absorbed by plants as part of the biological carbon cycle.

Decarbonization:

Reduction of carbon dioxide emissions through the use of low carbon power sources, achieving a lower output of greenhouse gasses into the atmosphere.