CHINT – CHINT Unveils Advanced Electrical Lab for Customized Solutions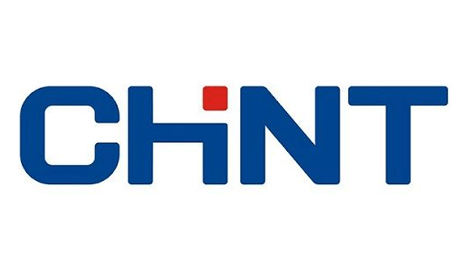 After three years of diligent work, we're thrilled to unveil the CHINT Intelligent Electrical Laboratory Center, a state-of-the-art experimental platform that seamlessly integrates R&D process experiments, multi-standard product testing, and field application simulation experiments. 
Our commitment to excellence in R&D, efficient project execution, and custom-tailored end-to-end delivery will benefit clients around the globe.
A Cutting-Edge Experimental Platform
Our meticulously designed CHINT Intelligent Electrical Laboratory focuses on low-voltage components and low-voltage complete equipment, enhancing our independent core capabilities.
Capable of conducting GB/IEC/UL type tests, R&D process tests, and customer application scenario simulation tests, this center stands out as the most comprehensive testing hub in the industry. We cover a vast range of inspection items, ensuring top-quality R&D, project implementation, and end-to-end customization for domestic and international customers.
Aligned with the CNAS system criteria, our laboratory boasts a microservices system architecture that spans all management functions of the experiments. This innovative setup allows for dynamic linking and closed-loop tracking of processes and resources, elevating operational efficiency and experimental quality.
Full-Coverage Experimental Capabilities
The lab's round-the-clock power supply system consists of a 350MVA@50/60Hz impulse generator set, a 1600kVA@60Hz generator set, and a 35kV@50Hz special line for the power grid.
This robust system fulfills the power requirements of various industry testing standards. Equipped with core experimental devices like short-circuit breaking capacity tests, a 3m Anechoic Chamber, and 3D X-ray technology, our lab caters to clients' diverse experimental needs. We've also implemented several digital platforms for managing and controlling experimental processes and data.
Our state-of-the-art central control room unifies full-element monitoring and control, data visualization, remote witnessing, and more, streamlining laboratory operations for optimal efficiency.
Wide-Ranging Testing Proficiencies
The lab excels in short-circuit testing and supports product development by conducting short-circuit, temperature rise, IP, and other core indicator tests for single-cabinet or system low-voltage complete products.
Our extensive multi-environmental stress testing capabilities are another standout feature, encompassing electronic trip, thermal-magnetic trip, and various characteristic tests, as well as frequency conversion, shock vibration, rapid temperature change, damp heat tests, and more.
As an integrated platform for production, research, and sales, CHINT Global prioritizes R&D and experimental investments, delivering high-quality, customized, and efficient services to our international clientele.
The launch of the CHINT Intelligent Electrical Laboratory Center signifies a major enhancement in our R&D capabilities and brings new life into the intelligent electrical industry. We remain dedicated to advancing intelligent electrical technology, refining product quality, and delivering exceptional performance.
EMR Analysis
More information on CHINT: See the full profile on EMR Executive Services
More information on Nan Cunhui (Chairman, CHINT Group): See the full profile on EMR Executive Services
More information on Lily Zhang (Executive President, CHINT Electrics and President, CHINT Global): See the full profile on EMR Executive Services
More information on International Electrotechnical Commission (IEC): https://www.iec.ch/homepage + The IEC is a global, not-for-profit membership organization, whose work underpins quality infrastructure and international trade in electrical and electronic goods. Our work facilitates technical innovation, affordable infrastructure development, efficient and sustainable energy access, smart urbanization and transportation systems, climate change mitigation, and increases the safety of people and the environment.
The IEC brings together more than 170 countries and provides a global, neutral and independent standardization platform to 20 000 experts globally. It administers 4 Conformity assessment systems whose members certify that devices, systems, installations, services and people work as required.
The IEC publishes around 10 000 IEC International Standards which together with conformity assessment provide the technical framework that allows governments to build national quality infrastructure and companies of all sizes to buy and sell consistently safe and reliable products in most countries of the world. IEC International Standards serve as the basis for risk and quality management and are used in testing and certification to verify that manufacturer promises are kept.
IEC work directly underpins the targets of all 17 UN Sustainable Development Goals.
More information on Yinbiao Shu (President, International Electrotechnical Commission (IEC)): https://www.iec.ch/basecamp/yinbiao-shu
More information on GB Standards (GuoBiao – China National Standards): http://www.gbstandards.org/ + GB standards are the China national standards, also called as Guobiao Standards, China GB standards are classified as two stages, Mandatory or Recommended. Mandatory standards have the force of law as do other technical regulations in China. They are enforced by laws and administrative regulations and concern the protection of human health, personal property and safety. All standards that fall outside of these characteristics are considered Recommended standards.
China GB standards can be identified as Mandatory or Recommended by their prefix code, Prefix code GB are Mandatory standards, GB/T are Recommended standards (Quasi-Mandatory standards );
In China, All products or services must be complied with GB standards, no matter domestic or imported products, Any products being sold in China are required to be tested in order to ensure their compliance with GB standards;
If you want to export products or services to huge Chinese market, need to understand and be aware of the complexities and necessary requirements under the vast range of GB standards, need to ensure they are meet the requirements of GB china national standards;
The outcome of failing to comply with GB standards can include the rejection of products during importation as well as products being seized from stores, resulting in a significant impact on retailers and manufacturers in terms of reputation and cost.
The GB standards system in China is administered at the top by the General Administration of Quality Supervision, Inspection and Quarantine (AQSIQ) and headed primarily by the Standardization Administration of the People's Republic of China (SAC) .
Other governmental and private sector organizations provide a significant amount of additional input and participate in the standards process, Main Organizations include:
General Administration of Quality Supervision, Inspection and Quarantine (AQSIQ)
Standardization Administration of the People's Republic of China (SAC)
China Association of Standardization (CAS)
China National Institute of Standardization (CNIS)
Standards Press of China (SPC)
More information on EN Standards: https://www.en-standard.eu/ + European Standards is an expression of requirements for products, processes or services to meet the requirement of fitness for a particular purpose.
EN Standards have got a positive impact on facilitating the free movement of goods in international trade, seeking to rationalize production, helps to promote environmental protection and competitiveness, ensuring adequate consumer protection in the Internal Market.
Currently, EN qualified technical recommendations are not binding and their use is voluntary.
EN standard, such as publicly available documents, is accessible at all stages of formation and use in practice.
These European Standards, unlike legislation, which may occur without consultation and consent of all the concerned documents, when addressing fundamental questions agreed upon by all stakeholders.
More information on Underwriters' Laboratories (UL): https://www.ul.com + As the global safety science leader, UL provides the expertise, insights and services necessary to solve critical business challenges. We help our customers achieve their safety, security and sustainability goals, meet quality and performance expectations, manage risk and achieve regulatory compliance.
In the course of our work we meet extraordinary people whose companies are having an extraordinary impact on the world and creating the future. UL's rigorous scientific processes, experience and solutions empower our customers to innovate fearlessly and drive positive change.
We never stop working for a safer world and our offerings continue to evolve with advancements in science and technology. We provide testing, inspection and certification (TIC), training, advisory and risk management services, decision-making tools and intelligence to help our customers, based in more than 100 countries, meet important business objectives.
All of our offerings have one connecting thread: trust. Confidence drives commerce, and trust in innovation is essential to market access, business success and better living. UL empowers trust.
To fulfill our mission, UL delivers business solutions and our nonprofit affiliate conducts independent research and shares scientific knowledge broadly. For more information about our nonprofit activities, visit UL.org.
More information on CNAS (China National Accreditation Service for Conformity Assessment): https://www.cnas.org.cn/english/introduction/12/718683.shtml + National accreditation body of China unitarily responsible for the accreditation of certification bodies, laboratories and inspection bodies, which is established under the approval of the Certification and Accreditation Administration of the People's Republic of China (CNCA) and authorized by CNCA in accordance with the Regulations of the People's Republic of China on Certification and Accreditation.
EMR Additional Notes:
kVA:

A kVA is simply 1,000 volt amps. A volt is electrical pressure. An amp is electrical current. A term called apparent power (the absolute value of complex power, S) is equal to the product of the volts and amps.
Grid, Microgrids and DERs:

The power grid is a network for delivering electricity to consumers. The power grid includes generator stations, transmission lines and towers, and individual consumer distribution lines.
The grid constantly balances the supply and demand for the energy that powers everything from industry to household appliances.
Electric grids perform three major functions: power generation, transmission, and distribution.
A microgrid is a small-scale power grid that can operate independently or collaboratively with other small power grids. The practice of using microgrids is known as distributed, dispersed, decentralized, district or embedded energy production.
Smart Grid is any electrical grid + IT at all levels . Micro Grid is a group of interconnected loads and DERs (Distributed energy resources) within a clearly defined electrical and geographical boundaries witch acts as a single controllable entity with respect to the main grid.
Distributed energy resources (DERs) are small-scale electricity supply (typically in the range of 3 kW to 50 MW) or demand resources that are interconnected to the electric grid. They are power generation resources and are usually located close to load centers, and can be used individually or in aggregate to provide value to the grid.
Common examples of DERs include rooftop solar PV units, natural gas turbines, microturbines, wind turbines, biomass generators, fuel cells, tri-generation units, battery storage, electric vehicles (EV) and EV chargers, and demand response applications.
IP ratings (Ingress Protection):

A two-digit number established by the International Electro Technical Commission, is used to provide an Ingress Protection rating to a piece of electronic equipment or to an enclosure for electronic equipment.
The protection class after EN60529 are indicated by short symbols that consist of the two code letters IP and a code numeral for the amount of the protection.
Example: IP65 (NEMA 4)
The two digits represent different forms of environmental influence:

The first digit represents protection against ingress of solid objects.
The second digit represents protection against ingress of liquids.

The larger the value of each digit, the greater the protection. As an example, a product rated IP54 would be better protected against environmental factors than another similar product rated as IP42.