CHINT – CHINT Supports Rescue and Post-Disaster Reconstruction in Turkey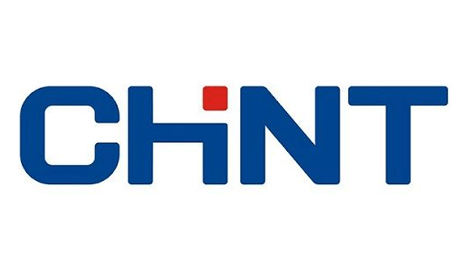 On February 6, a 7.8-magnitude earthquake occurred in Turkey.
As of now, the strong earthquake has caused over 33,000 casualties in Turkey and Syria, with more than 2,100 aftershocks. This is the most severe earthquake to occur in Turkey since the 20th century, and it has touched the hearts of people from various countries.
In response to this major earthquake disaster, the Chinese government quickly responded by providing humanitarian assistance such as dispatching rescue teams and relief supplies to the affected countries.
The first batch of Chinese rescue teams dispatched to Turkey arrived early on February 8th and began rescue work, while the first batch of relief supplies arrived on February 12th. China provided Syria with foreign aid and urgently needed relief supplies, and accelerated the implementation of food assistance to Syria.
The first batch of 220 tons of wheat is currently being transported, and the remaining 3,000 tons of rice and wheat will be shipped in two batches soon.
In addition to the official rescue forces, Chinese-funded enterprises and private rescue teams have also joined together to pool their rescue efforts, providing cash and material donations, and dispatching emergency rescue teams to Turkey to participate in local earthquake relief efforts. On February 6, at around 9:30 am Beijing time, Lily Zhang, the CEO of CHINT Electric, heard this distressing news and immediately inquired about the safety of the families of 30 employees and 200 partners of their Turkish subsidiary.
Only after knowing that they were safe and sound, did she set aside some of her worries. However, CHINT's relief efforts have continued to follow up, actively contributing CHINT's strength to help the local people overcome the disaster.
On February 8, CHINT Turkey donated a large amount to the local charity organization Ahbap for relief efforts. CHINT is also actively mobilizing its strong supply network to help Turkey restore electricity in the shortest possible time, providing CHINT's earthquake-resistant products to assist in rebuilding homes after the earthquake.
CHINT will continue to pay close attention to the news of this earthquake disaster, providing support and assistance to the earthquake rescue and post-disaster relief work to the best of their ability, standing together with the local people to jointly fight the earthquake disaster and overcome difficulties.
EMR Analysis
More information on CHINT: See the full profile on EMR Executive Services
More information on Nan Cunhui (Chairman, CHINT Group): See the full profile on EMR Executive Services
More information on Lily Zhang (Executive President, CHINT Electrics and President, CHINT Global): See the full profile on EMR Executive Services
More information on Ahbap: https://ahbap.org/ahbap-nedir + Ahbap, is a collaborative movement, working with a value system based on solidarity, sharing, caring, and belonging, while combining the unifying and transforming wealth of the cultural treasures of Anatolia with the opportunities offered by modern information technology, moving them into the future.
The right to live is the provision of the minimum conditions necessary for a living being to continue life, such as breathing, food, and water. The right to life is access to social, cultural and economically modern facilities. If an individual is born as the addressee of the problems left to the world by his or her predecessors, he or she must also be born as a partner to the world resources and humanity's information treasure. For these reasons, every individual must benefit equally from the social, cultural and vital needs that are paid for by society. Ahbap works short/medium/long term by mobilizing social dynamics and solidarity values for people in need of urgent access to these needs.
More information on Haluk Acil aka Haluk Levent (Chairman of the board, Ahbap): https://ahbap.org/yonetim-kurulu