CHINT – CHINT Shines at AgroTecnoleite Expo with Photovoltaic Solutions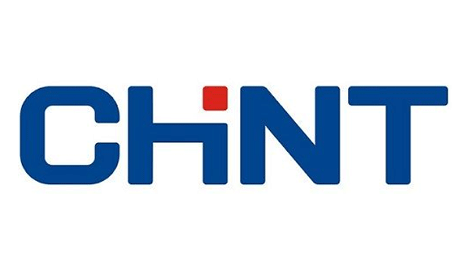 From May 9th to 12th, 2023, the Complem Technology Center played host to the prestigious 12th AgroTecnoleite Agricultural Technology Exhibition. 
Recognized as one of the most expansive and influential agricultural events in Goiás state, the exhibition assembled over a hundred exhibitors from the diverse sectors of agricultural dairy farming and processing.
CHINT Global, renowned for its innovative photovoltaic modules and CPS inverters, seized this opportunity to present its comprehensive one-stop agricultural photovoltaic solutions, generating significant interest among the attendees.
Brazil, with its tropical location, is endowed with abundant solar resources. Leveraging the advancements in photovoltaic power generation technology and the continuous decrease in related costs, Goiás state has strategically positioned itself at the forefront of this emerging industry. Pedro Leonardo, representing the Secretary of State for Agriculture, Livestock and Supply on behalf of Governor Ronaldo Caiado, underscored the paramount importance of nurturing family agriculture and fueling investments in this burgeoning sector.
At this outdoor exhibition, CHINT teamed up with local distributor H solar to conduct a live demonstration, thereby providing on-site customers with a tangible understanding of photovoltaic panels and inverters operation. The exhibition site hummed with activity, with intensive face-to-face interactions between CHINT representatives and potential buyers across various industries.
Throughout the four-day exhibition, CHINT's products distinguished themselves with their superior performance, unparalleled quality, and tailored solutions that meet local market needs. This year, CHINT remains committed to continuous innovation in the field of photovoltaics, adhering to principles of specialization, internationalization, and marketization.
By integrating the latest industry technology, products, and applications, CHINT aspires to provide customers with groundbreaking developmental strategies and business opportunities.
The CHINT Latin America Photovoltaic Team, focusing on the industry's distributed localization application scenarios, collaborates closely with industry partners, with the shared vision of providing premier photovoltaic solutions to farms across Latin America in the near future.
EMR Analysis
More information on CHINT: See the full profile on EMR Executive Services
More information on Nan Cunhui (Chairman, CHINT Group): See the full profile on EMR Executive Services
More information on Lily Zhang (Executive President, CHINT Electrics and President, CHINT Global): See the full profile on EMR Executive Services
More information on Jackie Xiang (General Manager, CHINT Latin America): N.A.
More information on CPS (CHINT Power Systems) America: http://www.chintpowersystems.com + CPS America is your U.S.-based supplier for 3-phase string inverters for Commercial, Industrial and Utility-Scale projects. More than 5 gigawatts of CPS 3-phase string inverters are installed in 10,000+ plants around the country, and that is increasing daily. We have been in business in the U.S. for more than a decade and are proud that we have held the #1 market share for 3-phase string inverters for 6 of the past 7 years. Our U.S. headquarters and Innovation Center is located in Richardson, Texas. In addition, our Business Operations is based in Morristown, NJ, Supply Chain Operations in Pomona, California and Products & Applications Engineering in Pleasanton, California. With offices on both coasts, Innovation Center in Texas and our field technical service team strategically positioned around the country, we are nimble and can respond to customer requests for assistance promptly.
More information on CPS Inverters by CHINT: https://www.chintpowersystems.com/3-phase-string/#:~:text=Commercial%20String%20Inverters,-25kW%2D480V%2C%201000Vdc&text=The%2025kW%2D480V%20CPS%20three,North%20American%20environment%20and%20grid.
More information on AgroTecnoleite Agricultural Technology Exhibition (9-12 May 2023, Brazil): https://agrotecnoleitecomplem.com.br/ + AgroTecnoleite Complem is on its way to its 12th edition. In 2023, from May 9th to 12th, several news and opportunities for the agro world will be presented. In 2021 and 2022, the fair took place in a hybrid way, through the website, agrolives and in agricultural stores. Last year, for five days, the venture broke business records. RBV 150 million in deals were closed and 50 exhibitors participated with their products and services from the most diverse sectors of agribusiness. In 2022, 250 million businesses moved the Fair.
The Fair will also feature the traditional Dairy Tournament, reaffirming the importance of the dairy activity, in addition to making room for learning. Lectures and workshops are scheduled for cooperative members, rural producers, students and agribusiness professionals. AgroTecnoleite Complem also prepares a special program for children, students from public and private schools in Morrinhos, through the environmental circuit that includes the Caminhos do Leite Project, stuffed animals from the Environmental Military Police and small animals. More than 1,300 children participated in the project in the last face-to-face edition, in 2019.
Technologies for livestock, including diet for each type of herd, will be presented to producers, in addition to advances for crops, various tools used in precision agriculture.
This is Agrotecnoleite Complem: an extensive showcase of technologies for rural people, be they small, medium or large producers. Mark your calendar and come and visit one of the largest agribusiness fairs in the Midwest.
More information on Ronaldo Caiado (Governor, Goiás, Brazil): https://www.goias.gov.br/servico/25-executivo/128206-ronaldo-caiado-%C3%A9-empossado-para-2%C2%B0-mandato-de-governador-de-goi%C3%A1s.html
More information on Pedro Leonardo (Secretary of State for Agriculture, Livestock and Supply, Goiás, Brazil): https://www.agrodefesa.go.gov.br/noticias/1175-ronaldo-caiado-empossa-pedro-leonardo-rezende-como-secret%C3%A1rio-de-agricultura,-pecu%C3%A1ria-e-abastecimento.html