CHINT – CHINT Lights Up Boundless Possibilities in Energy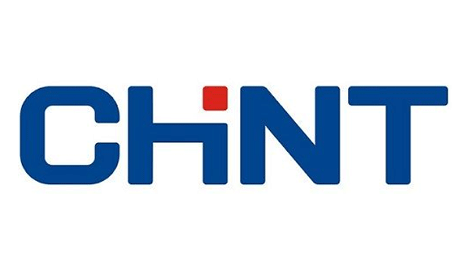 With climate change creating a need to reduce carbon emissions and harness renewable and sustainable energy sources, international intelligent energy technology provider CHINT Global is providing smart energy solutions as part of its mission to light up boundless possibilities, guided by its values of customer centricity, openness and inclusion, and innovation and entrepreneurship.
After its establishment in 1984, the CHINT Group built its industry and brand in China, using its strategy of industrialization, technologization, internationalization, digitalization and platformization. It operates in three major business segments, green energy, intelligent electric, and smart low-carbon solutions.
In 1992, CHINT obtained its first export at the Canton Fair, and it began expanding globally. Today, its products are exported to more than 140 countries and regions. With more than 40,000 employees worldwide, CHINT has manufacturing bases in over 16 countries and regions, with four global R&D centers, including CHINT Global's Asia-Pacific headquarters and innovation lab in Singapore.
As part of its global localization initiative, CHINT Global is building its platforms and capabilities to accelerate the development and close the loop of its regional businesses. The CHINT Global has more than 25 global subsidiaries in virtually every global region – Asia-Pacific, the Middle East, Africa, Europe, North America, and South America. 60% of the workforce in these subsidiaries are locally employed.
Over the years, CHINT has built a strong global manufacturing arm, with a total of 18 manufacturing bases. Alongside building its manufacturing capabilities, CHINT has also upgraded its logistics network, resulting in an on-time delivery rate of more than 80% and shortening of the average delivery cycle to below 60 days.
As one of the leading international smart energy solutions providers, CHINT Global has created a comprehensive industry chain, fostering the growth of an integrated ecosystem of projects, encompassing crystalline silicon manufacturing, renewable energy, power storage, wires & cables, power transmission and distribution, low-voltage electrical components, meters, and building electrical solutions.
CHINT's global research and development localization strategy, with the motto "Think globally, Collaborate locally", has resulted in significant innovation in the field of smart energy. Through its 24 global research institutes, it has contributed to more than 400 industry and international standards, as well as more than 8,000 accumulated authorized patents.
Through the "Industry-Academia-Research" model, it attracts top industry technical clients and utilizes innovation resources from all over the globe. Its advanced simulation platform and R&D process manufacturing center can meet customers' customization needs globally.
CHINT Global partners with various major power projects worldwide, with one recent example being its partnership with Italian energy provider ENEL, the world's third-largest power utility.
The two companies have cooperated on projects in Spain Italy, Brazil, Peru, Mexico, Chile, and Colombia, with CHINT providing power support equipment in more than 10 categories, such as transformers, gas-insulated switchgear systems, and ring main units. The cooperation fosters the sustainable growth of both green energy and conventional power.
CHINT Global provides a complete set of integrated solutions for Sembcorp Energy Storage System
CHINT Global Lights up boundless possibilities in energy with integrated solution capabilities in green energy and storage areas. Sembcorp Energy Storage System (200MW/200MWh) is the largest and fastest-deployed battery energy storage project in Southeast Asia to date, which will contribute to the carbon reduction goals set in Singapore's 2030 green development blueprint.
As a supplier of key equipment for the 33KV prefabricated inflatable cabinet in the project, CHINT Global provides a complete set of integrated solutions for the project, including early product design, feasibility technology simulation, production delivery, on-site debugging (FAT+SAT) and other integrated solutions. CHINT Global contributes to the efficient deployment of Singapore's power grid.
CHINT Global also offers intelligent power operation and maintenance (O&M) services, ensuring the smooth operation of the global power transmission, distribution, and new energy sectors, backed by 20 years' O&M experience in medium and high-voltage products.
In the 220kV substation operation and maintenance scenario, CHINT Global provides services such as operation, maintenance, overhaul, emergency repair, preventive testing, and energy trusteeship of power transmission, transformation and distribution system equipment/facilities.
CHINT intelligent power operation and maintenance (O&M) services
CHINT's technology allows it to provide real-time monitoring, enabling rapid response to emergencies and swift delivery of solutions through its efficient and effective international supply chain. This reduces power stations' operational risks, optimizes the equipment lifecycle and energy output, and ensures the safe and stable operation of power equipment and power stations worldwide.
In light of the need to address climate change, CHINT's operations seek to contribute to the green energy revolution and achieve carbon neutrality goals worldwide. It is involved in an average green power generation of more than 24 billion kWh worldwide, resulting in reduction of more than 24 million tons of CO2. CHINT contributes to the building of "zero-carbon" villages in China, with more than 1 million households equipped with rooftop solar panels.
CHINT International Marketing Forum
From October 11 – 13, 2023, CHINT will hold its 10th International Marketing Forum (CIMF) in Shanghai, Wenzhou, and Jiaxing. In recent years, CHINT continued its development efforts, continuing to make new breakthroughs in green, low-carbon, and digital technology. The CIMF will allow global customers to meet CHINT and see the company's progress and breakthroughs in new products, technologies, manufacturing, and R&D.
According to CHINT, it is looking forward to the face-to-face interaction with customers and industry strategic partners, which will strengthen mutual links, create and discuss future development directions together, explore potential business opportunities, and join forces to embark on a new journey.
EMR Analysis
More information on CHINT: See the full profile on EMR Executive Services
More information on Nan Cunhui (Chairman, CHINT Group): See the full profile on EMR Executive Services
More information on Lily Zhang (Executive President, CHINT Electrics and President, CHINT Global): See the full profile on EMR Executive Services
More information on Enel Group: https://www.enel.com + We are a multinational company changing the face of energy, one of the world's leading integrated utilities. As the largest private player in producing clean energy with renewable sources we have more than 88 GW of total capacity, including more than 59 GW of renewables. Distributing electricity through a network of over 2 million kilometers, we serve approximately 73 million end users, being the first private network operator globally, and proudly bringing energy to around 67 million homes and businesses. People are the heart of our energy: our Group is made up of more than 65,000 people from 30 countries and our work is based on our values of Trust, Responsibility, Innovation and Proactivity. Diversity and inclusion play a key role for us, leading to our being recognized in all three of the most prestigious indices and rankings that assess corporate performance on gender diversity at the workplace and beyond: the Refinitive Diversity Inclusion Index, the Bloomberg Gender Equality Index, and the Equileap Gender Equality Global Report & Ranking. Our ongoing commitment to innovation and putting sustainability at the core of our business has placed us amongst the top 50 most sustainable companies worldwide nominated by the SEAL Business Sustainability Awards 2022 and prompted us to become a member of the United Nations Global Compact to make a tangible contribution to four of the UN's Sustainable Development Goals (SDGs).
More information on Flavio Cattaneo (Chief Executive Officer and General Manager, Enel Group): https://www.enel.com/company/about-us/chairman-management-team + https://www.linkedin.com/in/flavio-cattaneo-a26583165/
More information on Sembcorp Industries: https://www.sembcorp.com/en/ + Sembcorp Industries (Sembcorp) is a leading energy and urban solutions provider, driven by its purpose to do good and play its part in building a sustainable future.
Headquartered in Singapore, Sembcorp leverages its sector expertise and global track record to deliver innovative solutions that support the energy transition and sustainable development. By focusing on growing its Renewables and Integrated Urban Solutions businesses, it aims to transform its portfolio towards a greener future and be a leading provider of sustainable solutions. Sembcorp has a balanced energy portfolio of 18.5GW, with 11.0GW of gross renewable energy capacity comprising solar, wind and energy storage globally. The company also has a proven track record of transforming raw land into sustainable urban developments, with a project portfolio spanning over 12,000 hectares across Asia.
More information on Wong Kim Yin (Group President & CEO, Sembcorp Industries): https://www.sembcorp.com/en/about-sembcorp/leadership/board-of-directors/
More information on the Singapore Green Plan 2030: https://www.greenplan.gov.sg/ + The Singapore Green Plan 2030, or the Green Plan, is a whole-of-nation movement to advance Singapore's national agenda on sustainable development.
Launched in February 2021, the Singapore Green Plan 2030 seeks to galvanise a whole-of-nation movement and advance Singapore's national agenda on sustainable development.
Spearheaded by five ministries – the Ministries of Sustainability and the Environment (MSE), Trade and Industry (MTI), Transport (MOT), National Development (MND), and Education (MOE) – and supported by the whole of Government, the Green Plan charts ambitious and concrete targets for the rest of this decade.
More information on Ms. Low Yen Ling (Minister of State, Ministry of Culture, Community and Youth & Ministry, Trade and Industry, Singapore): https://www.mti.gov.sg/About-Us/People-at-MTI/Low-Yen-Ling
EMR Additional Notes:
Carbon Dioxide (CO2):

Primary greenhouse gas emitted through human activities. Carbon dioxide enters the atmosphere through burning fossil fuels (coal, natural gas, and oil), solid waste, trees and other biological materials, and also as a result of certain chemical reactions (e.g., manufacture of cement). Carbon dioxide is removed from the atmosphere (or "sequestered") when it is absorbed by plants as part of the biological carbon cycle.

Decarbonization:

Reduction of carbon dioxide emissions through the use of low carbon power sources, achieving a lower output of greenhouse gasses into the atmosphere.
Transformers (Distribution Transformers and Power Transformers):

A distribution transformer is the type of transformer that performs the last voltage transformation in a distribution grid. It converts the voltage used in the transmission lines to one suitable for household and commercial use, typically down to 240 volts.
The transformer is classified into three types based on the voltage level produced: Step down, Step up, and an isolation transformer.
Transformers changes from high voltage to low voltage, used in homes and businesses. The main function of this is to reduce the voltage to provide isolation between the two windings as primary and secondary. This transformer distributes electricity to remote areas generated from power plants.
While transformer stations are linked to high/medium-voltage transmission systems, electrical substations are designed to support and transform lower voltages.
Distribution transformers always operate at a load less the rated full load. Power transformers always operate at full load. Distribution transformers are designed to give maximum efficiency at 60 to 70% of the rated load. Power transformers have maximum efficiency at full load.
Power Transformers are used in transmission network of higher voltages for step-up and step down application (400 kV, 200 kV, 110 kV, 66 kV, 33kV) and are generally rated above 200MVA.
Distribution Transformers are used for lower voltage distribution networks as a means to end user connectivity. (11kV, 6.6 kV, 3.3 kV, 440V, 230V) and are generally rated less than 200 MVA.
Load Center – Panel Board – Switch Board:

A load center is used in residential and light commercial applications to distribute electricity supplied by the utility company throughout the home or building to feed all the branch circuits. Each branch circuit is protected by the circuit breaker housed in the load center. In the event of a short circuit or an overload on a branch circuit, the circuit breaker will cut the power before any potential property damage or personal injury can occur.
A load center provides similar functionality in a power distribution system as a switchboard and a panelboard. As far as UL and the NEC standards are concerned, there is no difference between a panelboard and a load center.
However, Panelboards are typically deeper than load centers and can accommodate both bolt-on circuit breakers as well as plug-in breakers, whereas a load center is limited to plug-in breakers.
Switchboards are often the typical choice for industrial establishments. These panelboards generally house circuit breakers that can manage and supply electricity for machines with high-voltage demands.
Panelboards are only accessible from the front (as mentioned above), but switchboards allow rear access as well.
Switchgears:

Broad term that describes a wide variety of switching devices that all fulfill a common need: controlling, protecting, and isolating power systems. This definition can be extended to include devices to regulate and meter a power system, circuit breakers, and similar technology.
Switchgear contains fuses, switches, and other power conductors. However, circuit breakers are the most common component found in switchgear.
Performs the function of controlling and metering the flow of electrical power in addiction to acting as interrupting and switching devices that protects the equipment from damage arising out of electrical fluctuations.
There are three types of switch gears namely LV (Low voltage), MV (Medium voltage) and HV (High voltage) Switchgear.

Circuit Breakers:

Mechanical electrical switch designed to protect an electrical circuit from damage caused by overcurrent/overload or short circuit. Its basic function is to interrupt current flow after protective relays detect a fault.
By definition a circuit breaker is an electrical safety device, a switch that automatically interrupts the current of an overloaded electric circuit, ground faults, or short circuits.

Fuses:

Single time mechanical circuit interruption in an over-current situation through fusion of a graded electrical conductor. Employed in 30KV to 100KV range.
Electrical safety device that operates to provide overcurrent protection of an electrical circuit. Its essential component is a metal wire or strip that melts when too much current flows through it, thereby stopping or interrupting the current.

ACB (Air Circuit Breakers):

Uses air as insulating medium.
Air circuit breaker is a circuit breaker for the purpose of protecting low voltage circuit, mainly for energizing and cutting off high current

VCB (Vacuum Circuit Breakers):

Vacuum is used as the means to protect circuit breakers.
Circuit breaker where the arc quenching takes place in a vacuum medium. The operation of switching on and closing of current carrying contacts and interrelated arc interruption takes place in a vacuum chamber in the breaker which is called a vacuum interrupter.

AIS (Air Insulated Switchgears):

Air is used for insulation in a metal-clad system
Secondary power distribution device and medium voltage switchgear that helps redistribute the power of a primary power distributor powered by a high voltage distribution transformer. AIS controls, protects and isolates electrical equipment in power transmission and distribution systems.

GIS (Gas Insulated Switchgears):

All working components assembled under SF6 (Sulfur Hexafluoride HV Switchgears) gas-tight casing.
Compact metal encapsulated switchgear consisting of high-voltage components such as circuit-breakers and disconnectors, which can be safely operated in confined spaces.

OCB (Oil Circuit Breakers):

Vapors a portion of oil to blast a jet of oil through the arc.
Circuit breaker which uses insulating oil as an arc quenching medium

Hybrid Circuit Breakers:

Combines Air-insulated and SF6 Gas-insulated technologies.

MCB (Miniature Circuit Breakers):

Employed in domestic households to safeguard against overload. Rated current max. 100 A.
Electrical switch that automatically switches off the electrical circuit during an abnormal condition of the network means an overload condition as well as a faulty condition. Nowadays we use an MCB in a low-voltage electrical network instead of a fuse.
Circuit breakers have a tripping relay mechanism, while MCB has a tripping release mechanism. Circuit breakers have a high rupturing capacity, but the MCB has a low rupturing capacity. Circuit breakers are used in High Voltage systems, while MCBs are used in Low Voltage systems.

RCCB (Residual Current Circuit Breakers):

To safeguard against electrical shock arising out of indirect contact and includes the detection of residual current such as earth leakage.
Current sensing device, which can automatically measure and disconnect the circuit whenever a fault occurs in the connected circuit or the current exceeds the rated sensitivity.

MCCB (Molded Case Circuit Breakers):

Incorporates insulating material in the form of molded casing within circuit breaker. Rated current up to 2,500 A.
MCCB has a higher interrupting capacity, meaning it can handle larger loads than a conventional breaker. Generally, a standard breaker is used for residential and light commercial applications, while an MCCB is suitable for industrial and heavy commercial applications.

Disconnectors:

Automatic switching device that offers specific isolating distance on the basis of specific requirements.
Disconnectors (also known as Isolators) are devices which are generally operated off-load to provide isolation of main plant items for maintenance, or to isolate faulted equipment from other live equipment.

Contactors:

Works alike high-current switching systems but at higher voltage rates. Contactors can however not be utilized as disconnecting switches. Contactors are employed in 30KV to 100KV range.
Special type of relay used for switching an electrical circuit on or off.
Electrical device that is widely used for switching circuits on and off. As such, electrical contactors form a subcategory of electromagnetic switches known as relays. A relay is an electrically operated switching device that uses an electromagnetic coil to open and close a set of contacts.

PTCB eFuse Circuit Breaker:

Electronic micro fuse for DIN rail protecting electronically nominal currents below 1A to facilitate the clear detection of faults and supports precise fault localization and fast recovery. Response times are shorter compared to conventional fuse protection and the exact current value can be adjusted at any time

RCD (Residual Current Devices):

Sensitive safety device that switches off the electricity within 10 to 50 milliseconds if there is an electrical fault. An RCD is is designed to protect against the risks of electrocution and fire caused by earth faults.
The difference between a circuit breaker and an RCD switch is the purpose of a circuit breaker is to protect the electrical systems and wiring in a home while the purpose of an RCD switch is to protect people from electrocution.

RCBO (Residual Current Breaker with Over-Current):

RCDs can protect against electric shocks, residual currents, and earth faults. On the other hand, RCBOs can do what RCDs can do and protect a circuit from short circuits and overload. RCBOs are essentially a combination of MCB and RCCB.
An RCBO protects electrical equipment from two types of faults; residual current and over current. Residual current, or Earth leakage as it can sometimes be referred to, is when there is a break in the circuit that could be caused by faulty electrical wiring or if the wire is accidentally cut.

Ring Main Unit (RMU):

Medium voltage, gas-insulated, fully sealed cabinet used to measure, connect, and integrate transformer protection functions with a fixed type breaker. Ring Main Units are safe, reliable, low-maintenance, and easy to replace switchgear.
A ring main unit (RMU) is a factory assembled, metal enclosed set of switchgear used at the load connection points of a ring-type distribution network.
Energy Storage System (ESS):

An energy storage system, often abbreviated as ESS, is a device or group of devices assembled together, capable of storing energy in order to supply electrical energy at a later time. Battery ESS are the most common type of new installation and are the focus of our free fact sheet.

Battery Energy Storage System (BESS):

A BESS is an energy storage system (ESS) that captures energy from different sources, accumulates this energy, and stores it in rechargeable batteries for later use.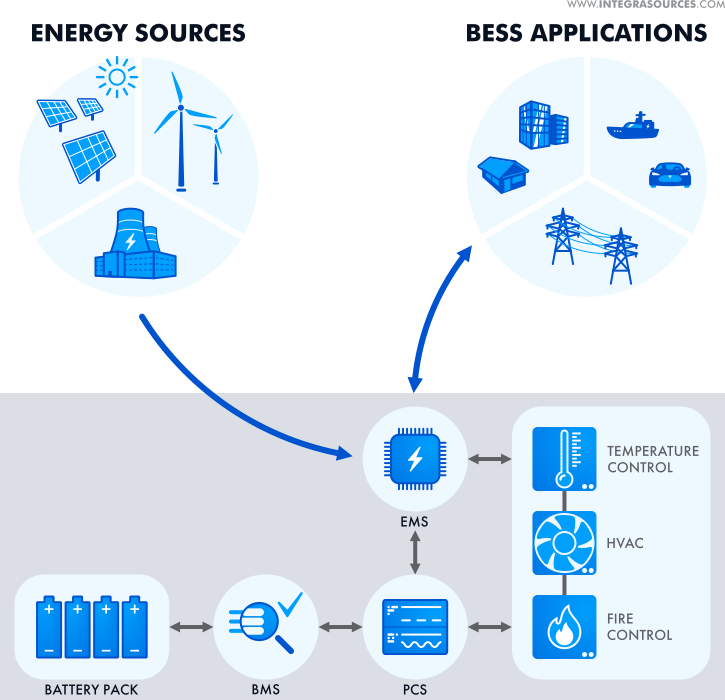 Blueprint:

A blueprint is a guide for making something — it's a design or pattern that can be followed. Want to build the best tree house ever? Draw up a blueprint and follow the design carefully. The literal meaning of a blueprint is a paper — which is blue — with plans for a building printed on it.
After the paper was washed and dried to keep those lines from exposing, the result was a negative image of white (or whatever color the blueprint paper originally was) against a dark blue background. The resulting image was therefore appropriately named "blueprint.".
By definition, a blueprint is a drawing up of a plan or model. The blueprint perspective allows you to see all the pieces needed to assemble your business before you begin.
Kilovolt-Amperes (kV):

Kilovolt or "kV" means a unit of potential difference equal to 1,000 volts. Kilovolt or "kV" means the potential difference between two points on a conductor carrying a current of one ampere when the power dissipated between the two points is one kilovolt-ampere. Kilovolt means one thousand volts (kV).

Kilovolt (kVA):

kVA stands for Kilo-volt-amperes – a term used for the rating of an electrical circuit. kVA is the product of the circuits maximum current and voltage rating. It is also known as Apparent Power.
kW is the unit of real power and kVA is a unit of apparent power (or real power plus re-active power). The power factor, unless it is defined and known, is therefore an approximate value (typically 0.8), and the kVA value will always be higher than the value for kW.
A kVA is 1,000 volt-amps. It's what you get when you multiply the voltage (the force that moves electrons around a circuit) by the amps (electrical current).

Kilowatt (kW):

A kilowatt is simply a measure of how much power an electric appliance consumes—it's 1,000 watts to be exact. You can quickly convert watts (W) to kilowatts (kW) by diving your wattage by 1,000: 1,000W 1,000 = 1 kW.
FAT and SAT Testing:

A FAT or Factory Acceptance Test is usually performed by the vendor prior to shipping to a client. The vendor tests the system in accordance with the clients approved test plans and specifications to show that the system is at a point to be installed and tested on site. It's an essential aspect of the whole system lifecycle and should be performed by experienced personnel. Time spent doing a proper FAT will lead to fewer problems when the equipment is installed on your site.
A SAT is a Site Acceptance Test the system is tested in accordance to client approved test plans and specifications to show the system is installed properly and interfaces with other systems and peripherals in its working environment.
Both Factory Acceptance Testing (FAT) and Site Acceptance Testing (SAT) involve extensive testing of systems or system components to determine or verify compliance with the preapproved specifications.
Grid, Microgrids and DERs:

The power grid is a network for delivering electricity to consumers. The power grid includes generator stations, transmission lines and towers, and individual consumer distribution lines.
The grid constantly balances the supply and demand for the energy that powers everything from industry to household appliances.
Electric grids perform three major functions: power generation, transmission, and distribution.
A microgrid is a small-scale power grid that can operate independently or collaboratively with other small power grids. The practice of using microgrids is known as distributed, dispersed, decentralized, district or embedded energy production.
Smart Grid is any electrical grid + IT at all levels . Micro Grid is a group of interconnected loads and DERs (Distributed energy resources) within a clearly defined electrical and geographical boundaries witch acts as a single controllable entity with respect to the main grid.
Distributed energy resources (DERs) are small-scale electricity supply (typically in the range of 3 kW to 50 MW) or demand resources that are interconnected to the electric grid. They are power generation resources and are usually located close to load centers, and can be used individually or in aggregate to provide value to the grid.
Common examples of DERs include rooftop solar PV units, natural gas turbines, microturbines, wind turbines, biomass generators, fuel cells, tri-generation units, battery storage, electric vehicles (EV) and EV chargers, and demand response applications.
Distributed energy resources management systems (DERMS) are platforms which helps mostly distribution system operators (DSO) manage their grids that are mainly based on distributed energy resources (DER).
DERMS are used by utilities and other energy companies to aggregate a large energy load for participation in the demand response market. DERMS can be defined in many ways, depending on the use case and underlying energy asset.
Operations and Maintenance (O&M):

Operations and Maintenance (O&M) is the performance of day-to-day activities required to maintain Bureau-owned and/or maintained facilities (buildings, grounds, equipment, systems) to the maximum extent possible for the benefit of the facility users.