CHINT – CHINT ELECTRICS was Certified as Top Employer (China) in 2023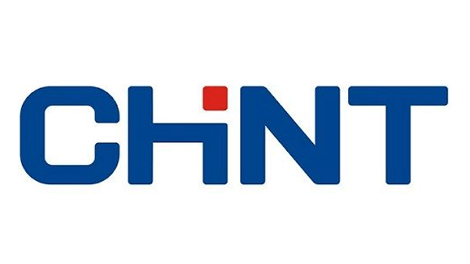 On Jan 17th, CHINT ELECTRICS was certified as Top Employer (China) in 2023. 
According to the survey, CHINT is the first company to be certified as Top Employer (China) in its first certification in nearly 10 years. It has a leading position in the talent structure.
Top Employers Institute is the world's leading professional and outstanding human resources certification. It has been focusing on certifying outstanding employers all over the world. Its headquarters is located in Amsterdam, Netherlands.
The institute adopts global unified certification research standards and processes, for more than 100 countries/regions around the world, covering the work environment and benefits, monetary compensation, training and development, corporate culture and other multiple aspects of the certification, to evaluate the companies in the region that can provide the best human resources environment for employees, and to meet the requirements of the "Top Employer Certification".
CHINT, as a world-renowned smart energy solution provider, has always been committed to energy transformation and green and low-carbon development in the fields of "green energy", "smart electricity" and "smart low-carbon".
In daily operations, CHINT was certified as Top Employer (China) by virtue of its outstanding performance in talent strategy and employer brand building. Human resources are the first resource of the enterprise. CHINT leads the transformation with independent innovation, strengthens the training of digital talents, builds a digital service platform, and helps the efficient development of talents.
At the same time, CHINT has built training and management projects such as "Foal Eagle Training Camp" and "Future Star Technician Training Camp", and built training schools such as "Lean Manufacturing Training Center" and "ETC Charging Workshop" to offer a top-down training framework that covers all areas.
Lily Zhang, President of CHINT ELECTRICS, said, "Talent strategy is one of the important strategies for CHINT's sustainable development. The achievement of 2023 China's Top Employer Certification is a joint effort by all CHINT employees, which is another record-breaking achievement for CHINT.
In the future, we should adhere to the vision of "being the best power partner for you", seize the opportunities of green, low-carbon, and sustainable development given by the era, and achieve the ongoing win-win of "growing and sharing a future together" between the company and employees.
In the next step, CHINT will not only contribute to the global vision of "zero carbon", but also continue to empower talents, help the intelligent upgrading of the industry, and promote the development of a community of shared future for the industrial chain with the concept of "value sharing".
EMR Analysis
More information on CHINT: See the full profile on EMR Executive Services
More information on Nan Cunhui (Chairman, CHINT Group): See the full profile on EMR Executive Services
More information on Lily Zhang (Executive President, CHINT Electrics and President, CHINT Global): See the full profile on EMR Executive Services
More information on Top Employers Institute: https://www.top-employers.com/en/ + Top Employers Institute is the global authority on recognising excellence in people practices. Top Employers Institute has certified 2 053 organisations in 121 countries/regions. These certified Top Employers positively impact the lives of 9 million employees globally.
EMR Additional Notes: 
Carbon Dioxide (CO2):

Primary greenhouse gas emitted through human activities. Carbon dioxide enters the atmosphere through burning fossil fuels (coal, natural gas, and oil), solid waste, trees and other biological materials, and also as a result of certain chemical reactions (e.g., manufacture of cement). Carbon dioxide is removed from the atmosphere (or "sequestered") when it is absorbed by plants as part of the biological carbon cycle.

Decarbonization:

Reduction of carbon dioxide emissions through the use of low carbon power sources, achieving a lower output of greenhouse gasses into the atmosphere.