Caverion – Changes in Caverion's Group Management Board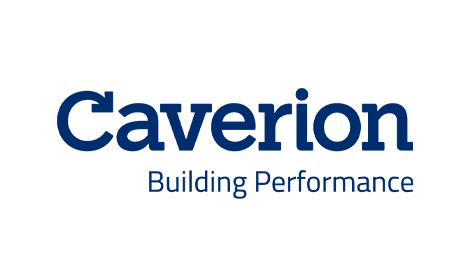 Caverion is continuing the execution of its Sustainable Growth strategy, focusing on creating sustainable impact for every customer with the solutions it designs and delivers, reliably and transparently every time. 
The following changes in the Caverion Group Management Board will take place as of today on 24 May 2023.
Minna Schrey-Hyppänen, Executive Vice President, Human Resources and Safety, has resigned and will leave Caverion.
Caverion has appointed Liisa Vasben as Interim Head of Group Human Resources and Safety. Liisa Vasben holds the position of Group Head of People Management and Rewards. She will report to Jacob Götzsche but will not be a Group Management Board member. Minna Schrey-Hyppänen will support Liisa Vasben in her onboarding.
Caverion has mutually agreed with Kari Sundbäck, Executive Vice President, Services, Solutions, Digital and Sustainability, that he will leave his position at the company.
Jaakko Wacklin (born 1983, M.Sc. Eng.) has been appointed as Executive Vice President, Operational Performance and Excellence and a member of the Group Management Board of Caverion Corporation. He will report to Jacob Götzsche, President and CEO.
Jaakko Wacklin has worked at Caverion and its predecessor companies for over 15 years, having most recently held the position of Group Head of Services Business. He is a widely respected business developer and leader in the company, having successfully developed Caverion's services and advisory business in Finland and internationally. Jaakko Wacklin will continue to lead our Services business and also lead Caverion's operational performance improvement activities.
"On behalf of Caverion and the Group Management Board, I want to sincerely thank both Minna Schrey-Hyppänen and Kari Sundbäck for their valuable contribution to Caverion's turnaround and positive development in the recent years. They have played key roles in our transformation journey, and I wish them all the best in future," says Jacob Götzsche, President and CEO.
"At the same time, I am happy to have Liisa Vasben take on the interim responsibility for leading our Group HR and Safety function and to welcome Jaakko Wacklin to our Group Management Board. Jaakko Wacklin's expertise and thorough experience will ensure we keep our focus on developing our core business in an agile way. As we are a people business, it is great to have top talent in our organisation to whom we can offer growth opportunities," Jacob Götzsche continues.
CV and photo of Jaakko Wacklin will be available on Caverion's website at http://www.caverion.com/investors/corporate-governance/management-board
EMR Analysis
More information on Caverion: See the full profile on EMR Executive Services
More information on Mats Paulsson (Chairman of the Board of Directors, Caverion): See the full profile on EMR Executive Services
More information on Markus Ehrnrooth (Vice Chairman of the Board of Directors, Caverion): See the full profile on EMR Executive Services
More information on Jacob Götzsche (President and CEO, Caverion Corporation): See the full profile on EMR Executive Services
More information on Liisa Vasben (Interim Head of Group Human Resources and Safety + Group Head of People Management and Rewards, Caverion): See the full profile on EMR Executive Services
More information on Jaakko Wacklin (Executive Vice President, Operational Performance and Excellence, Caverion): See the full profile on EMR Executive Services