Belden – Belden Releases 2022 Environmental, Social and Governance Report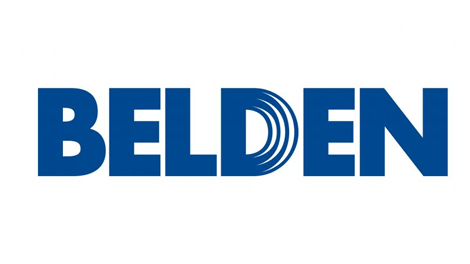 Communication details the first-year progress made toward the company's 2025 goals
ST. LOUIS–(BUSINESS WIRE)– Belden Inc. (NYSE: BDC), a leading global supplier of digitization and network infrastructure solutions, has released its first environmental, social and governance (ESG) report. This comprehensive overview details the status of the work that's underway, indicating that Belden is on track with its progress toward the 2025 ESG goals the company announced in April 2022.
"Belden's ESG program is an intentional part of our strategy because we care about the greater impact Belden has on the world, our team and the communities where we operate," said Leah Tate, Senior Vice President of Human Resources. "We've had a longstanding reputation for doing business in a responsible and ethical manner, and it's exciting and fulfilling to see our advancement in all areas of ESG. This process also helps us to uncover opportunities for improvement, while celebrating the amazing work of the teams who are creating innovative programs and solutions to support it. Every Belden employee contributes to helping us meet our goals, and I couldn't be more proud of the team for their commitment to this work."
The 2022 ESG Report restates Belden's 2025 ESG goals and provides a narrative detailing the initiatives underway. A full chart of data is included in the report, as well as a tracker showing the measurable progress toward goals in each area. Specifically, goals related to delivery of unconscious bias training, graduations from Belden's internship and early career leadership program, participation in company wellness programs, and responsible supply chain sourcing are reported to be ahead of schedule. Other goals, such as greenhouse gas emissions, waste diversion, use of recyclable and reusable materials in packaging, filling positions with talent developed from within, and 100% code of conduct understanding are shown to be on track for achievement by 2025.
The report also includes information regarding global organizations and initiatives that Belden has joined over the last year which align with the company's goals and values while allowing for a broader community of perspectives in the company's ESG work. This includes Belden's recommitment to the UN Global Compact, the CEO Action for Diversity and Inclusion, the Responsible Business Alliance and the United Nations Caring for Climate Pledge.
"The ideals of ESG have always been important to Belden, which is why so many in the organization have embraced our goals and driven the progress we're announcing in our first ESG report," said Ashish Chand, President and CEO. "I've seen examples around the world, and in facilities of all sizes where we're making great strides in renewable energy, reducing waste in our packaging, and welcoming employees to events to support their wellbeing. We're building great talent and promoting from within, nurturing the next generation of leaders, and operating according to the highest ethics and standards. We'll continue to learn from our experiences and reach the goals we've set out to accomplish due to the hard work and dedication of Belden teams everywhere."
To download the report, or learn more about Belden's 2025 ESG goals, please visit the Belden ESG website.
EMR Analysis
More information on Belden: See the full profile on EMR Executive Services
More information on Dr. Ashish Chand (President and Chief Executive Officer, Belden): See the full profile on EMR Executive Services
More information on Leah Tate (SVP Human Resources, Belden Inc): See the full profile on EMR Executive Services
More information on the Belden ESG Strategy: See the full profile on EMR Executive Services
More information on the United Nations Sustainable Development Goals (SDG): 
United Nations Global Compact (UNGC): https://www.unglobalcompact.org + The world's largest corporate sustainability initiative: a call to companies to align strategies in operations with universal principles on human rights, labour, environment and anti corruption, and take actions that advance societal goals.
At the UN Global Compact, we aim to mobilize a global movement of sustainable companies and stakeholders to create the world we want. That's our vision.

To make this happen, the UN Global Compact supports companies to:

United Nations Global Compact 10 Principles:
The 17 SDGS (Sustainable Development Goals) by 2030:
EMR Additional Notes: 
ESG (Environmental, Social and Governance):

Refers to the three key factors when measuring the sustainability and ethical impact of an investment in a business or company. Most socially responsible investors check companies out using ESG criteria to screen investments.
ESG metrics are not commonly part of mandatory financial reporting, though companies are increasingly making disclosures in their annual report or in a standalone sustainability report.
There is not a standardized approach to the calculation or presentation of different ESG metrics.

Environmental: Conservation of the natural world

Climate change and carbon emissions
Air and water pollution
Biodiversity
Deforestation
Energy efficiency
Waste management
Water scarcity
…

Social: Consideration of people & relationships

Customer satisfaction
Data protection and privacy
Gender and diversity
Employee engagement
Community relations
Human rights
Labor standards
…

Governance: Standards for running a company

Board composition
Audit committee structure
Bribery and corruption
Executive compensation
Lobbying
Political contributions
Whistleblower schemes
…

Criteria are of increasing interest to companies, their investors and other stakeholders. With growing concern about he ethical status of quoted companies, these standards are the central factors that measure the ethical impact and sustainability of investment in a company.
Consequently, ESG analysis considers how companies serve society and how this impacts their current and future performance.

CSR (Corporate Social Responsability):

Framework or business model that helps a company be socially accountable to itself, its stakeholders, and the public.
The purpose of CSR is to give back to the community, take part in philanthropic causes, and provide positive social value. Businesses are increasingly turning to CSR to make a difference and build a positive brand around their company.
CSR tends to target opinion formers – politicians, pressure groups, media. Sustainability targets the whole value chain – from suppliers to operations to partners to end-consumers.

CSR vs. ESG:

CSR is a company's framework of sustainability plans and responsible cultural influence, whereas ESG is the assessable outcome concerning a company's overall sustainability performance.
The major difference between them is that CSR is a business model used by individual companies, but ESG is a criteria that investors use to assess a company and determine if they are worth investing in.
Global Warming: Global warming is the long-term heating of Earth's climate system observed since the pre-industrial period (between 1850 and 1900) due to human activities, primarily fossil fuel burning, which increases heat-trapping greenhouse gas levels in Earth's atmosphere.
Global Warming potential (GWP): 

The heat absorbed by any greenhouse gas in the atmosphere, as a multiple of the heat that would be absorbed by the same mass of carbon dioxide(CO2). GWP is 1 for CO2. For other gases it depends on the gas and the time frame.
Carbon dioxide equivalent (CO2e or CO2eq or CO2-e) is calculated from GWP. For any gas, it is the mass of CO2 which would warm the earth as much as the mass of that gas. Thus it provides a common scale for measuring the climate effects of different gases. It is calculated as GWP times mass of the other gas. For example, if a gas has GWP of 100, two tonnes of the gas have CO2e of 200 tonnes.
GWP was developed to allow comparisons of the global warming impacts of different gases.

Greenhouse Gas (GHG):

A greenhouse gas is any gaseous compound in the atmosphere that is capable of absorbing infrared radiation, thereby trapping and holding heat in the atmosphere. By increasing the heat in the atmosphere, greenhouse gases are responsible for the greenhouse effect, which ultimately leads to global warming.
The main gases responsible for the greenhouse effect include carbon dioxide, methane, nitrous oxide, and water vapor (which all occur naturally), and fluorinated gases (which are synthetic).
Hydrofluorocarbons (HFC):

Hydrofluorocarbons (HFCs) are a group of industrial chemicals primarily used for cooling and refrigeration. HFCs were developed to replace stratospheric ozone-depleting substances that are currently being phased out under the Montreal Protocol on Substances that Deplete the Ozone Layer.
Many HFCs are very powerful greenhouse gases and a substantial number are short-lived climate pollutants with a lifetime of between 15 and 29 years in the atmosphere.