Belden – Belden Announces Appointment of Ashish Chand as President and CEO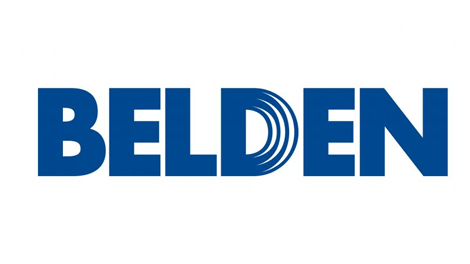 Appointment Follows Resignation of Roel Vestjens
ST. LOUIS–(BUSINESS WIRE)– Belden Inc. (NYSE: BDC) (the "Company"), a leading global supplier of network infrastructure solutions, today announced that Ashish Chand, EVP of Industrial Automation Solutions and Managing Director of APAC, has been appointed President and Chief Executive Officer. In connection with his appointment, Dr. Chand has been appointed to Belden's Board of Directors. The appointments are effective immediately.
Dr. Chand succeeds Roel Vestjens, who has resigned from his position as President and Chief Executive Officer and as a member of Belden's Board of Directors for personal reasons. Mr. Vestjens' resignation is unrelated to Belden's strategy, operations, financial reporting, or any other matter related to the performance of the Company.
"With its deep bench of talent and compelling strategy, Belden is well positioned to continue to deliver strong results in our growing end markets," said David Aldrich, Belden's Board Chair. "For over two decades, Ashish has played integral roles in creating and building the Industrial Automation Solutions business as well as developing our broader solutions-driven strategy. With his unrelenting focus on market innovation, operational excellence and customer satisfaction the Board is confident that Ashish is the right choice to further build on Belden's success."
"I am excited to lead Belden as our solutions-driven portfolio aligns with key secular trends that position us to generate sustainable earnings growth," said Dr. Chand. "Following our portfolio transformation, Belden is more resilient and better positioned to serve our customers across the globe while generating long-term shareholder value. After our record performance in 2022, we remain confident in our ability to deliver $8.00 or more of adjusted EPS by 2025," said Dr. Chand.
Belden reaffirms its previously issued guidance, including first-quarter 2023 GAAP EPS between $1.29 and $1.39 and Adjusted EPS between $1.50 and $1.60 and full-year 2023 GAAP EPS between $5.73 and $6.13 and Adjusted EPS between $6.60 and $7.00.
About Ashish Chand
Dr. Chand joined Belden in 2002, and most recently served as the Company's Executive Vice President of Industrial Automation Solutions since July 2019, and Managing Director of Belden Asia Pacific from August 2017. Over the course of his tenure with Belden, he has held roles across several functions, including sales and marketing and operations in both Asia and North America. Dr. Chand has played a pivotal role in developing and executing Belden's long-term growth agenda, solutions and product strategy, and go-to-market efforts. He made key contributions towards establishing and growing Belden throughout the Asia Pacific region, including setting up manufacturing in China and India. Dr. Chand holds a BA in Economics from Loyola College, Chennai, India, an MBA from XLRI Jamshedpur, India, and a Doctorate of Business Administration from the City University of Hong Kong.
Earnings per Share (EPS)
All references to EPS within this release refer to income from continuing operations per diluted share attributable to Belden stockholders.
BELDEN INC.
RECONCILIATION OF NON-GAAP MEASURES
2023 Guidance
Our guidance is based upon information currently available regarding events and conditions that will impact our future operating results. In particular, our results are subject to the factors listed under "Forward-Looking Statements" in this release. In addition, our actual results are likely to be impacted by other additional events for which information is not available, such as asset impairments, adjustments related to acquisitions and divestitures, severance, restructuring, and acquisition integration costs, gains (losses) recognized on the disposal of assets, gains (losses) on debt extinguishment, discontinued operations, and other gains (losses) related to events or conditions that are not yet known. Such information is not available for our 2025 fiscal year, and therefore we are unable to estimate 2025 GAAP income from continuing operations per diluted share attributable to Belden common stockholders.
Forward-Looking Statements
This release contains, and any statements made by us concerning the subject matter of this release contain, forward-looking statements, including our expectations for the first quarter and full year 2023 and adjusted EPS for 2025. Forward-looking statements also include any statements regarding future financial performance (including revenues, growth, expenses, earnings, margins, cash flows, dividends, capital expenditures and financial condition), plans and objectives, and related assumptions. In some cases these statements are identifiable through the use of words such as "anticipate," "believe," "estimate," "forecast," "guide," "expect," "intend," "plan," "project," "target," "can," "could," "may," "should," "will," "would" and similar expressions. Forward-looking statements reflect management's current beliefs and expectations and are not guarantees of future performance. Actual results may differ materially from those suggested by any forward-looking statements for a number of reasons, including, without limitation: the impact of disruptions in the global supply chain, including the inability to obtain raw materials and components in sufficient quantities on commercially reasonable terms; the lack of certainty as to the duration and magnitude of the impact of COVID-19 and the economic recovery from that impact; foreign and domestic political, economic and other uncertainties, including changes in currency exchange rates; the impact of a challenging global economy or a downturn in served markets; the inability to successfully complete and integrate acquisitions in furtherance of the Company's strategic plan; difficulty in forecasting revenue due to the unpredictable timing of orders related to customer projects as well as the impacts of channel inventory; inflation and changes in the price and availability of raw materials leading to higher input and labor costs; the inability to execute and realize the expected benefits from strategic initiatives (including revenue growth, cost control, and productivity improvement programs); the inability to retain key employees; the increased influence of chief information officers on purchasing decisions; disruptions in the Company's information systems including due to cyber-attacks leading to exposures of personally identifiable information; changes in tax laws and variability in the Company's quarterly and annual effective tax rates; the competitiveness of the global markets in which we operate; the presence of substitute products in the marketplace; the increased prevalence of cloud computing; the inability of the Company to develop and introduce new products and competitive responses to our products; the inability to achieve our strategic priorities in emerging markets; the impact of changes in global tariffs and trade agreements; volatility in credit and foreign exchange markets; the presence of activists proposing certain actions by the Company; perceived or actual product failures; risks related to the use of open source software; disruption of, or changes in, the Company's key distribution channels; assertions that the Company violates the intellectual property of others and the ownership of intellectual property by competitors and others that prevents the use of that intellectual property by the Company; the impact of regulatory requirements and other legal compliance issues; the impairment of goodwill and other intangible assets and the resulting impact on financial performance; disruptions and increased costs attendant to collective bargaining groups and other labor matters; and other factors.
For a more complete discussion of risk factors, please see our Annual Report on Form 10-K for the period ended December 31, 2021, filed with the SEC on February 15, 2022. Although the content of this release represents our best judgment as of the date of this report based on information currently available and reasonable assumptions, we give no assurances that the expectations will prove to be accurate. Deviations from the expectations may be material. For these reasons, Belden cautions readers to not place undue reliance on these forward-looking statements, which speak only as of the date made. Belden disclaims any duty to update any forward-looking statements as a result of new information, future developments, or otherwise, except as required by law.
EMR Analysis
More information on Belden: See the full profile on EMR Executive Services
More information on David Aldrich (Director and Chair of the Board, Belden): See the full profile on EMR Executive Services
More information on Dr. Ashish Chand (President and Chief Executive Officer, Belden): See the full profile on EMR Executive Services
More information on Roel Vestjens (Former President and Chief Executive Officer, Belden Inc): See the full profile on EMR Executive Services
More information on Jeremy Parks (Senior Vice President – Finance and Chief Financial Officer, Belden): See the full profile on EMR Executive Services
EMR Additional Notes: