Alexander Bürkle – KNX Germany Association: Strong growth and future prospects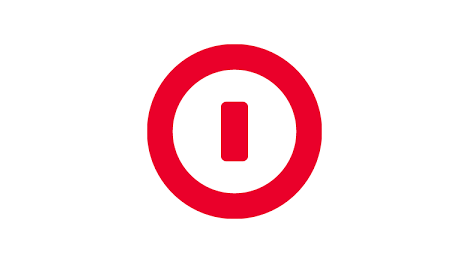 Just one year after its founding, the association KNX Deutschland e. V. already has over 100 members.
Well-known partners such as Alexander Bürkle and the ZVEH support the spread of the KNX standard. A look at the successful first half of the year.
The vision was clear: to offer Germany, the world's leading KNX market, an independent basis. This idea quickly caught on – 14 founding members led the way. The lively response was overwhelming: after just a few months, 50 members gathered for the first general assembly. The association now has over 100 members and applications continue to pour in.
The membership structure represents the entire range of stakeholders involved in the construction and operation of buildings. In addition to manufacturers, there are dealers, KNX partners, system integrators, installers as well as builders, investors, architects, planners and operators. The Advisory Board, consisting of elected representatives, acts as the voice of these groups. Six projects were started in the first year, from energy management to marketing.
For Kornelia Katzenmeier (Futurasmus KNX Group), deputy spokeswoman for the advisory board, these successes inspire the use of standardized technology:
"The current challenges can be overcome with existing KNX solutions. By qualifying planners, integrators and craftsmen, we can convince the market of the advantages."
The Central Association of German Electrical and Information Technology Trades (ZVEH) recognizes the strength of the association's work. Andreas Dörflinger, ZVEH Federal Commissioner for Digitization, sees the cooperation as a step towards bundling strengths and know-how:
"From the initial discussion to the digital KNX project – this is what the future will look like. The ZVEH contributes its experience to create seamless interfaces between different software tools. Together we face the digital challenges of the future."
The first joint project, the "KNX Energy Summit 2023", will take place on November 8th and 9th in Hirschaid near Bamberg. The focus is on intelligent metering systems, energy management, sector coupling, building information modeling as well as energy law and technical rules.
Learn more at: knx-energy-summit.de
EMR Analysis
More information on Alexander Bürkle: See the full profile on EMR Executive Services
More information on Andreas Ege (Managing Partner, Alexander Bürkle): See the full profile on EMR Executive Services
More information on KNX (KNX is an Abbreviation for the Word Konnex): https://www.knx.org/knx-en/for-professionals/ + Whether you want to control lighting, shutters, security systems, energy management, heating, ventilation, air-conditioning systems, signaling and monitoring systems, interfaces to service and building control systems, remote control, audio and video control,… All these functions work via an uniform system. This is called the principle of interworking. This is home and building control made easy. This is KNX.
In May 1999 members of the following associations founded KNX Association cvba:
EIBA ( European Installation Bus Association)
EHSA (European Home Systems Association)
BCI (BatiBUS Club International)
The Association is the owner of the Worldwide STANDARD for Home and Building Control: KNX and also the owner of the KNX trademark logo worldwide. KNX Association is a non-profit-oriented organisation governed by Belgian Law. Members are manufacturers developing devices for several applications for home and building control based on KNX like lighting control, shutter control, heating, ventilation, air conditioning, energy management, metering, monitoring, alarm/intrusion systems, household appliances, audio/video and lots more. Next to manufacturers also service providers (utilities, telecom, …) can become a member of the KNX Association.
More information on KNX Deutschland: https://www.knx.de/knx-deutschland/home/
More information on the "KNX Energy Summit 2023" (November 8th and 9th – Hirschaid, Germany): https://knx-energy-summit.de/ + Experience all the topics that move you around energy and KNX over two days! The most important decision-makers and doers on these topics come together here in the Upper Franconian energy park in Hirschaid (Bavaria).
More information on Futurasmus KNX Group: https://www.futurasmus-knxgroup.de/ + Futurasmus was created in 2001 as a play on words between "Future" and "Erasmus". Stephan Erasmus is the founder of the company and home automation was the future.
Obviously, the market wasn't ready for home automation back then. It was also expensive and complex. After immediately identifying KNX (then EIB) as the best standard, we decided to dedicate ourselves body and soul to it.
It has taken years of dissemination, training, proprietary development, etc. to reach this level of implementation and international recognition. We also wanted to "shake the board" and start introducing other more affordable brands to achieve all kinds of projects.
Fortunately, KNX (thanks to the KNX Association and all manufacturers) has proven to be the best standard worldwide and we are more committed than ever to this.
In addition, we have fortunately managed to assemble the best team imaginable over the past few years.
More information on Kornelia Katzenmeier (Deputy Spokeswoman for the Advisory Board, Futurasmus KNX Group): https://www.futurasmus-knxgroup.de/about.php + https://www.linkedin.com/in/kornelia-katzenmeier-8a565ba3/
More information German Electrical and Electronic Trades Association (ZVEH): https://www.zveh.de/ + The ZVEH represents the interests of 49,592 companies from the three trades of electrical engineering, information technology and electrical engineering. With 518,176 employees, including 45,808 trainees, the companies generate annual sales of 72.2 billion euros. The ZVEH as a federal guild association includes twelve state associations with 313 guilds.
As the Federal Guild Association for electrical and information technology trades, the ZVEH represents the following professions:
electrical engineer
information engineer
electrical machine builder
and the assigned training occupations ( since August 2021 ):
NEW: Electronics engineer for building system integration (building system integrator)
Electronics technician specializing in energy and building technology
Electronics technician specializing in automation and system technology
Information electronics technician
Electronics technician for machines and drive technology
More information on Dipl.-Ing. Stefan Ehinger (President, ZVEH): https://www.zveh.de/der-zveh/vorstand/stefan-ehinger.html + https://www.linkedin.com/in/stefan-ehinger-984694233/
More information on Alexander Neuhäuser (General Manager, ZVEH): https://www.zveh.de/der-zveh/geschaeftsstelle/alexander-neuhaeuser.html
More information on Andreas Dörflinger (Federal Commissioner for Digitization, ZVEH): https://www.linkedin.com/in/andreas-d%C3%B6rflinger-483331a5/