Alexander Burkle – Intersolar Europe 2023: Global PV output exceeds the terawatt mark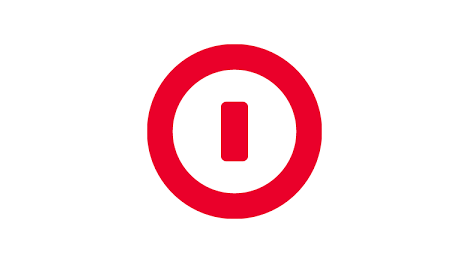 Sunny prospects for Intersolar Europe 2023
The fair offers optimistic prospects for the solar energy industry.
The photovoltaic (PV) capacity installed worldwide reached a milestone of one terawatt in 2022. This significant development will be reflected at Intersolar Europe in Munich from June 14th to 16th, 2023. Over 1,250 exhibitors will present their latest products and innovations in eleven exhibition halls.
Growth of the European PV market
The European market saw remarkable 47 percent year-on-year growth in 2022, with 41.4 gigawatts (GW) of new installations. This positive growth will be noticeable at Intersolar Europe, which is considered the world's leading trade fair for the solar industry.
Extensive supporting program and international participants
Intersolar Europe not only offers an exhibition of products and solutions, but also an extensive supporting program with conferences, forums and side events. This offers manufacturers, suppliers, installers and project planners the opportunity to explore current trends, technologies and business models and to network with industry-leading visionaries and decision-makers. More than 85,000 visitors from 160 countries are expected.
Intersolar Europe Conference and Global Market Outlook
The Intersolar Europe Conference, taking place on June 13th and 14th, focuses on the latest developments and trends and offers a global networking platform for decision-makers. The industry association SolarPower Europe exclusively presents the "Global Market Outlook for Solar Power 2023-2027". Afterwards, experts will discuss the current situation, discuss strategies for accelerating the expansion of PV and examine the possibilities of relocating PV production in Europe.
Intersolar Forum and focus on practical examples
On all three days of the fair, the Intersolar Forum offers a wide range of topics and trends in the solar industry with keynote speeches and best practices. The first day is dedicated to innovations, especially start-ups and their business models or products, as well as intelligent PV solutions integrated in buildings. On the following day, the Franco-German Office for the Energy Transition (DFBEW) will present a comprehensive overview of agri-PV and explain how it can increase agricultural yields and accelerate the transition to a new energy world. On the last day of the fair, the focus is on the electrical trade, as it plays an important role in integrating the electricity, heating and transport sectors.
The future of PV production and its locations
The PV boom requires a significant expansion of production capacity. On the PV Manufacturing Stage, keynote speeches and expert knowledge about PV production will be presented on all days of the fair. The discussion will focus on the issue of relocating PV production to Europe, examining aspects such as existing expertise, technical capabilities and profitability. In addition, promising technologies and innovations in the production and manufacture of future solar cells will be presented and discussed.
Intersolar Europe and the parallel trade fairs ees Europe, EM-Power Europe and Power2Drive Europe will take place from June 14 to 16, 2023 at the exhibition center in Munich. These trade fairs are part of "The smarter E Europe", the largest energy industry platform in Europe.
You can find more information at www.intersolar.de
EMR Analysis
More information on Alexander Bürkle: See the full profile on EMR Executive Services
More information on Andreas Ege (Managing Partner, Alexander Bürkle): See the full profile on EMR Executive Services
More information on Intersolar Europe Conference (June 14-16, 2023, Munich, Germany): https://www.intersolar.de/home + Intersolar Europe is the world's leading exhibition for the solar industry. Under the motto "Connecting solar business," manufacturers, suppliers, distributors, service providers and project planners and developers from around the world meet in Munich every year to discuss the latest developments and trends, explore innovations firsthand and meet potential new customers.
Intersolar Europe takes place as part of The smarter E Europe parallel to the three energy exhibitions ees Europe, Power2Drive Europe and EM-Power Europe at Messe München from June 14–16, 2023.
More information on Intersolar and Energy Storage North America Conference (June 14-16, 2023, California, U.S.): https://www.intersolar.us/ + Intersolar North America and Energy Storage North America will return to Long Beach, CA from February 14-16, connecting installers, developers, utilities, technology providers, policy makers, and key stakeholders from around the world to advance the clean energy transition.
As the first major solar + storage event of the year in North America, Intersolar North America highlights the latest energy technologies, services, companies, and organizations striving to create positive impact on climate change and support our planet's transition into a more sustainable energy future.
More information on SolarPower Europe: https://www.solarpowereurope.org/ + SolarPower Europe is the award-winning link between policymakers and the solar PV value chain. Our mission is to ensure solar becomes Europe's leading energy source by 2030. As the member-led association for the European solar PV sector, SolarPower Europe represents over 280 organisations across the entire solar sector. With solar sitting on the horizon of unprecedented expansion, we work together with our members to create the right regulatory and business environment to take solar to the next level.
More information on Walburga Hemetsberger (CEO, SolarPower Europe): https://www.linkedin.com/in/whemetsberger/
More information on Franco-German Office for the Energy Transition (DFBEW / OFATE): https://energie-fr-de.eu/de/startseite.html + The Franco-German Office for the Energy Transition (DFBEW/OFATE) – an information and networking platform for all German and French actors in the energy transition.
Since it was founded in 2006 by the governments of Germany and France, the DFBEW's objective is to enable its members to exchange information and build bridges between all players in the energy transition in both countries, whether they come from administration, research or industry.
The DFBEW's events and publications provide the public, the administrations of both countries and its 250 member organisations with factual and precise information on the major topics of energy transition.
The offices in Berlin and Paris are located directly at the German Federal Ministry for Economic Affairs and Climate Action (BMWK) and the French Ministry of Energy Transition (MTE) respectively, thus enabling a close exchange with politicians.