Ahlsell – Ahlsell strengthens its position in workwear and personal protective equipment in eastern Norway through the acquisition of Proffklær AS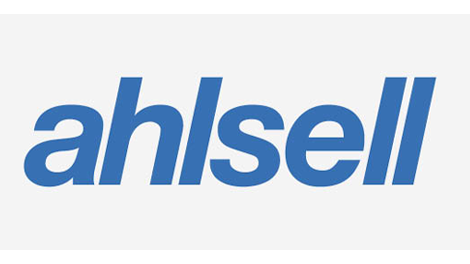 Ahlsell Norge AS has entered into an agreement to acquire all shares in Proffklær AS, one of Norway's largest independent suppliers of workwear, promotional clothing and personal protective equipment. 
The company has 18 employees and the turnover in 2022 amounted to 90 MNOK.
The business includes an outlet, online store and a warehouse with operations in Brobekk, Oslo. The company is an Eco-Lighthouse company and a member of Grønt Punkt.
Added value for customers 
The acquisition of Proffklær AS is an important step in our continued efforts to broaden our offering in workwear and personal protective equipment. With the acquisition, we further strengthen our position as a supplier of first-class products and services in the market. Proffklær's customers now have access to Ahlsell's broad product portfolio, comprehensive logistics solutions and service offering.
Strengthened offer of fall protection equipment, service and training 
Through this acquisition, Ahlsell's customers in various industries also gain access to increased expertise and a strengthened range of fall protection equipment. Ahlsell already offers equipment, courses and service in this area, but will now have even greater capacity and higher competence for carrying out important training. Repair and service also help the equipment last longer, providing both an environmentally friendly and cost-effective solution for customers.
Closing is expected to take place in early June.
EMR Analysis
More information on Ahlsell: See full profile on EMR Executive Services
More information on Claes Seldeby (Group CEO, Ahlsell AB): See the full profile on EMR Executive Services
More information on Proffklær AS: https://proffklaer.no/ + Proffklær AS was established in 2005 and is today one of Norway's largest suppliers of work clothes, profile clothes and personal protective equipment.
In our 1,500m2 store in Brobekk, we have quality products for all industries. In addition, we have an extensive online store. We sell well-known brands and have an extensive customer portfolio.
We sell workwear, profile clothing and leisurewear from well-known brands from suppliers such as Helly Hansen Workwear, Blåkläder Workwear, PortWest, New Wave, Craft, Giovanni and Helly Hansen Sport.
We have an extensive range of protective equipment in all protective equipment categories such as safety shoes, work gloves, face protection, hearing protection, respiratory equipment, fall protection etc. You will find well-known brand names such as Sievi, Peltor, 3M, Zekler, Kask, Diadora etc.
We also offer company gifts and profiling items to our customers. Large selection and individual adaptation to most occasions and settings.
Welcome to a professional player and a pleasant trade.
The company has 18 employees and the turnover in 2022 amounted to 90 MNOK.
More information on Eco-Lighthouse Certification: https://eco-lighthouse.org/ + The Eco-Lighthouse (ELH) certification scheme is Norway's most widely used environmental management system, with nearly 6700 valid certificates.
Through easily-implemented, concrete, relevant and profitable (in the widest sense: local, regional, global) measures, enterprises can improve their environmental performance, control their environmental impact and prove their dedication to corporate responsibility. The Eco-Lighthouse is a valuable tool for authorities and for small, medium-sized and large enterprises in the quest for sustainability and increased eco-efficiency.
The Eco-Lighthouse certification scheme integrates environmental management and both internal and external environmental measures, into the Norwegian Regulations relating to Systematic Health, Environmental and Safety Activities in Enterprises (Internal Control Regulations). Being Eco-Lighthouse certified thus equals full compliance with the Internal Control Regulations and with the relevant environmental regulations pertaining to the enterprise.
The Eco-Lighthouse Foundation is the first national certification scheme in Europe to be recognised by the European Commission. The recognition verifies that the scheme holds the standard and quality on a par with international eco-labelling schemes (EMAS and ISO 14001).
More information on Grønt Punkt: https://www.grontpunkt.no/ + We ensure that packaging is recycled.
All companies must take their share of the environmental responsibility for packaging and ensure that the material is recycled. They do this through membership in Grønt Punkt Norge.
Together with the return companies, Grønt Punkt Norge ensures that packaging gets a new life after it has served its purpose. We also work actively to ensure that Norwegian companies choose circular packaging and work with waste prevention. On behalf of the return companies Norsk Returkartong, Plastretur, Norsk Metallgjenvinning, Norsk Resy, Sirkel Glass and Treretur, we ensure that our member companies take responsibility for their part of the cycle. Grønt Punkt Norge is a non-profit company.