AD – Industrial Supply Company Announces Executive Changes: CEO Chris Bateman Retires After More Than 40 Years of Service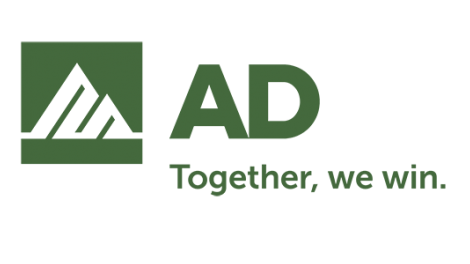 Today, Industrial Supply Company announced that its Chief Executive Officer, Chris Bateman, is retiring. 
A leader with a 41-year history at the company, Bateman has been instrumental in driving growth, while maintaining the high level of customer service, strong vendor relationships, and innovative solutions that Industrial Supply is known for.
"On behalf of Industrial Supply, I sincerely thank Chris for his remarkable contributions to the success of our company," said Jessica Yurgaitis, President of Industrial Supply. "As CEO, Chris made sure that even as external conditions changed, our customer service never faltered and our company remained strong and successful."
Phil Thompson, who has been the Chairman of Industrial Supply since 1978, described Bateman as a stand-out leader whose genius allowed the company to be competitive with much larger businesses.
"Chris spent much of his career creating unique agreements with our largest customers that allowed for the highest level of service at a preferred price," said Thompson.
He added that Bateman will always be remembered for creating the company's signature "Marketing Partner" program, which adds value to both the business and its suppliers.
Bateman joined Industrial Supply in 1982, when he began working in the company's warehouse. From there, he quickly moved to sales, and eventually to a position on the company's Board of Directors. One of the founding members of the Industrial & Safety – U.S. Division of Affiliated Distributors, Bateman built strong relationships with both suppliers and distributors, which increased Industrial Supply's ability to meet the specific needs of its customers. In April, Affiliated Distributors honored Bateman's decades of service to the member group.
"I am honored to have been a part of Industrial Supply, and to have worked with such an incredible group of people. I look forward to my continued role as a member of Industrial Supply's Board of Directors," said Bateman.
Yurgaitis, who will be taking over Bateman's duties, brings to her new role a wealth of experience and a deep understanding of the industry. With over 25 years at the company, she is the great-granddaughter of Industrial Supply's founder, and is part of the fourth generation of company leadership.
"Jessica's experience makes her the ideal choice to lead Industrial Supply into the future," said Bateman, who has been working closely with Yurgaitis to ensure a smooth transition after his retirement.
He noted that, as a member of the company's Executive Team and Board of Directors, Yurgaitis consistently demonstrated strategic decision-making and an unwavering commitment to delivering exceptional customer value.
In other changes to its Executive Leadership Team, Industrial Supply has promoted its current Vice President of Finance, Andrew Ward, to the position of Chief Financial Officer. A Certified Public Accountant, Ward has a strong understanding of the company's financial operations. As CFO, his expertise and strategic insights will play a vital role in supporting the company's continued growth and financial success.
"I am thrilled to have Andrew on board in his new role as CFO. With a strong leadership team in place, the company is poised to build upon its legacy of excellence, and continue delivering innovative solutions and superior service to its customers." said Yurgaitis.
As Industrial Supply embarks on this new chapter, Yurgaitis and the entire organization express their gratitude to Chris Bateman for his leadership as CEO, and congratulate Ward on his well-deserved appointment.
EMR Analysis
More information on AD – Affiliated Distributor: See the full profile on EMR Executive Services
More information on Bill Weisberg (Chairman and CEO, AD): See the full profile on EMR Executive Services
More information on Industrial Supply Company: https://indsupply.com + At Industrial Supply, we don't just offer products, we make sure that you never run out of the products you need. Our integrated supply services provide customers with solutions that help them streamline their inventory management processes, so they can focus on the more important things — like, keeping their employees productive and their business profitable. Our comprehensive safety program has made us the supplier of choice for safety products and solutions by both local and global companies.
We're proud to be the largest, privately held distributor in the Intermountain West – at the same time maintaining competitive prices and excellent customer service.
Our humble beginnings trace back to 1916, when Rudolph Orlob founded the Mountain States Rubber Company. Mountain States Rubber Company provided the mining industry with much-needed products such as packing, industrial tires and conveyor belts. Ten years later, amidst a booming Utah economy, Mr. Orlob started Industrial Supply to better serve a wide range of emerging industries.
Today, Rudolph Orlob's family still owns and manages Industrial Supply, and is continually adapting the company to meet your needs. We currently offer over 50,000 products to the construction, aerospace and defense, utilities, government, electronic, mining and manufacturing industries. We're proud to be affiliated with leading industrial vendors such as 3M, Kimberly Clark and Dewalt, companies that have been in business for decades and can bring literally a lifetime of knowledge and product experience to you.
More information on Phil Thompson (Chairman, Industrial Supply Company): https://indsupply.com/employees/phil-thompson-iii/ + https://www.linkedin.com/in/phil-thompson-20677615/
More information on Jessica Yurgaitis (President & CEO, Industrial Supply Company): https://indsupply.com/employees/jessica-yurgaitis/ + https://www.linkedin.com/in/jessica-yurgaitis-88b7739/
More information on Andrew Ward (Chief Financial Officer, Industrial Supply Company): https://www.linkedin.com/in/andrew-ward-cpa-628020192/
More information on Chris Bateman (Retired CEO, Industrial Supply Company): https://www.linkedin.com/in/chris-bateman-b9b99820/