AD – IEWC Joins Affiliated Distributors' Electrical – U.S. and Mexico Divisions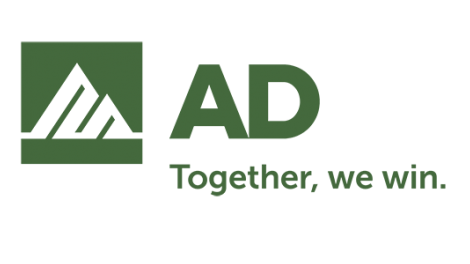 IEWC is pleased to announce that it has become a member of Affiliated Distributors (AD).
AD is an international organization with over 850 independent distributor members serving the US, Mexico, and Canada. AD recruits high-performing, independent distributors with a positive track record of ethical and financial stability, above-average growth, and a willingness to collaborate and share best practices with fellow members.
By joining the $74.9 billion AD network, IEWC can take advantage of new opportunities to strengthen existing efforts for growth and innovation. Additionally, adding AD's resources will support IEWC's efforts to expand into new and existing markets while deepening its connections with other independent distributors. This allows IEWC to gain valuable insights and increase responsiveness to industry trends.
Karen Baker, AD's President of the Electrical-US Division, commented, "I am pleased to welcome IEWC, a strong independent distributor, to the family. We look forward to partnering with IEWC in the years ahead as they continue their track record of success while working closely to accelerate their impressive growth rate with AD and suppliers."
"At IEWC, we are passionate about helping our customers be successful and grow," said Pat Rislov, Chief Supply Chain Officer. "This partnership will allow IEWC to take the next step in continuing to develop our supplier partnerships while offering the opportunity to network within our industry. AD offers an ideal environment that advances our mission of being an entrusted partner to our suppliers and customers."
EMR Analysis
More information on AD – Affiliated Distributor: See the full profile on EMR Executive Services
More information on Bill Weisberg (Chairman and CEO, AD): See the full profile on EMR Executive Services
More information on Karen Baker (President, Electrical US Division, AD): See the full profile on EMR Executive Services
More information on IEWC: https://www.iewc.com/ + For more than half a century, IEWC has supplied complete solutions for our customers' wire, cable and wire management needs. IEWC offers an unparalleled customer experience that supports the success of your projects and helps ensure the growth of your company.
IEWC is a wire, cable and wire management products supplier that empowers our people and partners to advance a connected world. We focus on delivering a broad portfolio of wire and cable solutions to thousands of companies in manufacturing, infrastructure, broadcast, professional audio-visual and telecommunications. The organization has grown organically and through acquisition during its 60-year history and today is comprised of four companies:
IEWC
Cablcon
Jupiter Communications
Premier cables
More information on Mike Veum (Chief Executive Officer, IEWC): https://www.iewc.com/about-iewc/leadership + https://www.linkedin.com/in/mike-veum-1953765/
More information on Pat Rislov (Chief Supply Chain Officer, IEWC): https://www.iewc.com/about-iewc/leadership + https://www.linkedin.com/in/john-rislov-7353a68/