Acuity Brands – Acuity Brands to Announce Fiscal 2023 First Quarter Results on January 9, 2023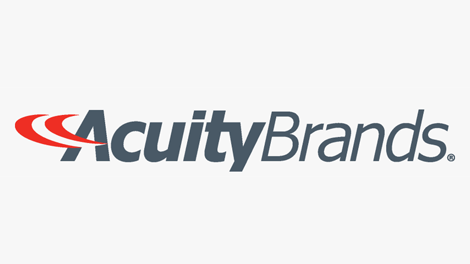 Acuity Brands, Inc. (NYSE: AYI) ("Company") today announced that the Company is planning to release its fiscal 2023 first-quarter earnings results on Monday, January 9, 2023, at 6:00 a.m. (EST), followed by a conference call at 8:00 a.m. (EST). 
Neil Ashe, Chairman, President, and Chief Executive Officer of Acuity Brands, will lead the call.
The webcast, earnings release, and supplemental presentation can be accessed via the Investor Relations section of the Company's website at investors.acuitybrands.com on Monday, January 9, 2023. The online replay will remain available for a limited time following the call. A replay of the call will also be posted to the Investor Relations site two hours after the completion of the conference call and will be archived on the website.
To learn more about Acuity Brands, please visit the Company's website. Acuity Brands uses its website as a distribution channel for material Company information. In addition, financial and other material information regarding Acuity Brands is routinely posted on the Company's website and is readily accessible.
EMR Analysis
More information on Acuity Brands: See the full profile on EMR Executive Services
More information on Neil Ashe (Chief Executive Officer, Acuity Brands): See the full profile on EMR Executive Services
More information on Karen J. Holcom (Senior Vice President and Chief Financial Officer, Acuity Brands): See the full profile on EMR Executive Services
EMR Additional Notes: