ABB – Samsung C&T and ABB enter agreement to expand smart building capabilities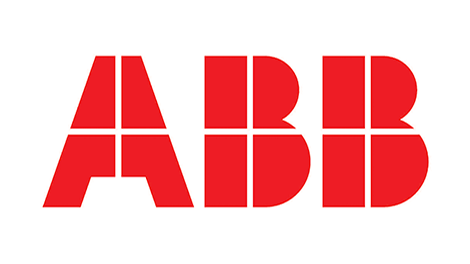 Samsung C&T's property management system to integrate with ABB home automation, to extend smart connectivity from whole properties down to individual units
New collaboration will empower multi-dwelling residents to benefit from a single user interface across all Samsung C&T and ABB smart home technologies
Partnership will explore joint innovation opportunities for commercial and residential property managers, particularly in automation, energy management and service systems
To improve the livability and energy efficiency of large residential, commercial and multi-dwelling residential buildings, ABB Smart Buildings and Samsung C&T Corporation Engineering & Construction Group ('Samsung C&T') today entered a new global agreement to jointly deliver integrated, holistic building automation, reliable energy distribution, and energy management solutions. This follows a separate global agreement signed with Samsung Electronics in April 2022 to drive holistic residential smart building technology through the integration of ABB-free@home® and Samsung SmartThings.
The deal signals an intention to integrate holistic building solutions, such as Samsung C&T's Homeniq smart home platform, the ABB-free@home® system and the ABB i-bus® KNX that can significantly widen potential home and building services under one property management tool. Able to choose between the Homeniq app, the ABB-free@home® app and ABB wall panels, this will allow building residents to control all Samsung C&T and ABB smart home devices from a single user interface. Intended to meet the increasing customer demand for integrated, easy-to-use, and flexible products and solutions, the partnership is a further milestone in enabling greater energy management, lower energy costs and improved quality of life.
The new ability to manage and monitor all energy grid systems within properties is also expected to lower connection charges by reducing power peaks and accelerate return on investment from photovoltaic (PV) equipment.
Welcoming the new partnership, Lucy Han, Head of Global Product Group Building and Home Automation Solutions at ABB Electrification's Smart Buildings Division, said, "This exciting new agreement with Samsung C&T is another important step forward in expanding our portfolio of seamless and comprehensive smart building technology and services and reflects our ongoing commitment to collaborating with partners to address global energy efficiency challenges.
"Our commitment to open technologies and industry interoperability standards is ongoing and today's announcement extends our portfolio for commercial and large residential developments to the property management level."
Hyejung Helen Cho, Head of Life Solution Department at Samsung C&T adds, "Construction companies, property developers and operators will also benefit from the convenience of a combined, one-stop-shop offering of Samsung C&T's devices and ABB's Smart Home control devices. The scope of the Samsung C&T platform demonstrates ongoing opportunities for developers to further upgrade the level of technology over time."
Buildings are responsible for 40 percent1 of energy consumption and for 30 percent2 of global greenhouse gas (GHG) emissions, but fast evolving technologies promise to deliver significant reductions to these levels. The new agreement with Samsung C&T will lead to further combined innovation initiatives, with a partnership on a newly enhanced property management platform a focus. Following an initial proof of concept developed earlier this year in Korea, further joint pilot projects are currently being identified in Europe, Asia and the Middle East.

1 (UNEP) https://www.euenergycentre.org/images/unep%20info%20sheet%20-%20ee%20buildings.pdf
2 https://www.eesi.org/topics/built-infrastructure/description
EMR Analysis
More information on ABB: See the full profile on EMR Executive Services
More information on Björn Rosengren (Chief Executive Officer, ABB): See the full profile on EMR Executive Services
More information on ABB Electrification: https://new.abb.com/about/our-businesses/electrification + Writing the future of safe, smart and sustainable electrification.
ABB's Electrification business offers a wide-ranging portfolio of products, digital solutions and services, from substation to socket, enabling safe, smart and sustainable electrification. Offerings encompass digital and connected innovations for low- and medium-voltage, including EV infrastructure, solar inverters, modular substations, distribution automation, power protection, wiring accessories, switchgear, enclosures, cabling, sensing and control.
More information on Morten Wierod (President Electrification and Member of the Executive Committee, ABB): See full profile on EMR Executive Services
More information on Mike Mustapha (President Smart Buildings, ABB): See the full profile on EMR Executive Services
More information on Lucy Han (Head of Global Product Group Building and Home Automation Solutions, ABB): See the full profile on EMR Executive Services
More information on ABB-free@home®: https://new.abb.com/low-voltage/products/building-automation/product-range/abb-freeathome + Simply smart. ABB-free@home® transforms the house or the apartment into an intelligent home. Whether blinds, lights, heating, air conditioning, door communication or scenes. Easy to remote control via a switch on the wall, with the laptop or with the smartphone. Very convenient. Extremely comfortable. Very energy efficient. Especially attractive: Only minimal costs are involved when compared with conventional electrical installations.
More information on ABB i-bus® KNX: https://new.abb.com/low-voltage/products/building-automation/product-range/abb-i-bus-knx + The well-established ABB i-bus® KNX system is available today for the demands of tomorrow.
It is based on the worldwide KNX standard and is open for ever increasing demands – for the utmost safety in planning.
More information on Samsung: https://www.samsung.com + Samsung Electronics constantly reinvents the future. We explore the unknown to discover technologies to help people all over the world lead happier, healthier lives.
Samsung Electronics Co., Ltd. ("SEC") was incorporated under the laws of the Republic of Korea in 1969 and listed its shares on the Korea Stock Exchange in 1975. SEC and its subsidiaries (collectively referred to as the "Company") operate four business divisions: DX, DS, SDC and Harman. DX (Device eXperience) division includes digital TVs, refrigerators, mobile phones and communication systems. DS (Device Solutions) division includes memory, foundry, and system LSI. SDC includes display panels products. Harman division includes connected car systems, audio and visual products, enterprise automation solutions and connected services. The Company is domiciled in the Republic of Korea and is located in Suwon, the Republic of Korea.
More information on Kye Hyun Kyung (President and Chief Executive Officer, Samsung): https://www.samsung.com/us/about-us/leadership-and-mission/ + https://www.linkedin.com/in/kyehyun-kyung/
More information on Samsung C&T Corp.: https://www.samsungcnt.com/eng/index.do + Pioneering new trends in the construction, trading, fashion and resort industries.
Samsung C&T is a multi-business company consisting of four independent business groups – Engineering & Construction, Trading & Investment, Fashion, and Resort. We are actively engaged in business around the world through our extensive network of overseas offices.
We deliver the highest value to customers by building on our wealth of technical expertise and experience in buildings, civil infrastructure, power plants, and housing.
Total Assets: 59.0 KRW Trillion As of 2022
Sales: 43.2 KRW Trillion As of 2022
Operating Profit: 2.5 KRW Trillion As of 2022
Employees: 9,153
Countries: 44
Offices: 122
More information on Jung Suk Koh (President and Chief Executive Officer, Samsung C&T Corp., Samsung): https://trading.samsungcnt.com/EN/trading/co/102000/html.do
More information on Hyejung Helen Cho (Vice President, Head of Life Solution Department, Samsung C&T Corp., Samsung): N.A.
More information on Smart home platform 'Homeniq' by Samsung C&T Corp.: https://news.samsungcnt.com/en/features/engineering-construction/2023-08-smart-home-platform-homeniq/ + Samsung C&T E&C Group has recently launched Homeniq, a new residential living platform that integrates various services into one. By applying the most modern home IoT technology to residential spaces, this platform will provide not only the convenience of a smart home, but also services such as cultural life, healthcare, and community activities.
A portmanteau of home, technique, and unique, Homeniq suggests the experience of a differentiated home life thanks to advanced technology that realizes your own unique lifestyle. Through its Homeniq platform, Samsung C&T hopes to provide connectivity, coexistence, new experiences, and premium services to residents.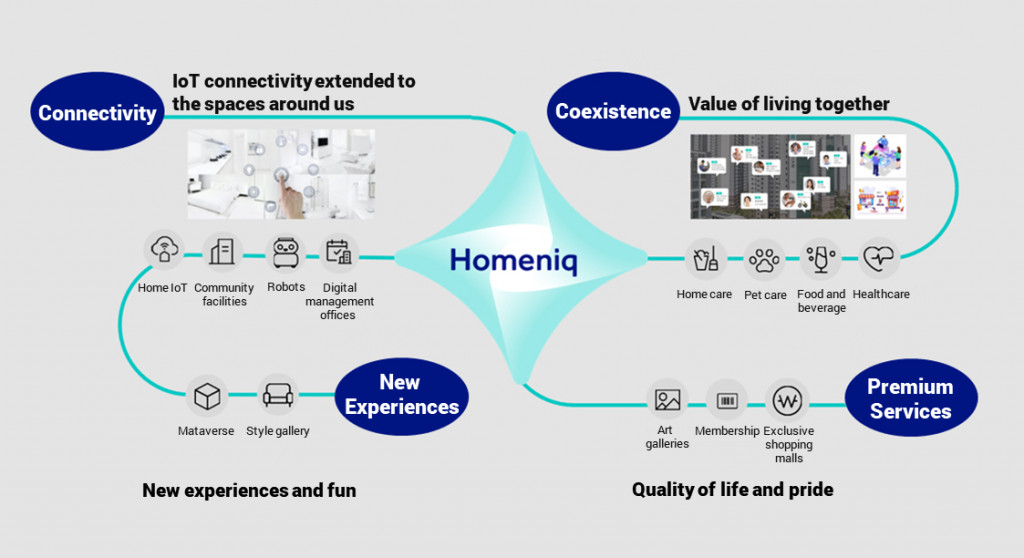 More information on KNX (KNX is an Abbreviation for the Word Konnex): https://www.knx.org/knx-en/for-professionals/ + Whether you want to control lighting, shutters, security systems, energy management, heating, ventilation, air-conditioning systems, signaling and monitoring systems, interfaces to service and building control systems, remote control, audio and video control,… All these functions work via an uniform system. This is called the principle of interworking. This is home and building control made easy. This is KNX.
In May 1999 members of the following associations founded KNX Association cvba:
EIBA ( European Installation Bus Association)
EHSA (European Home Systems Association)
BCI (BatiBUS Club International)
The Association is the owner of the Worldwide STANDARD for Home and Building Control: KNX and also the owner of the KNX trademark logo worldwide. KNX Association is a non-profit-oriented organisation governed by Belgian Law. Members are manufacturers developing devices for several applications for home and building control based on KNX like lighting control, shutter control, heating, ventilation, air conditioning, energy management, metering, monitoring, alarm/intrusion systems, household appliances, audio/video and lots more. Next to manufacturers also service providers (utilities, telecom, …) can become a member of the KNX Association.
Next to its members, KNX Association has concluded partnership agreements with more than 75.000 partners in more than 164 countries worldwide.
EMR Additional Notes:
Carbon Dioxide (CO2):

Primary greenhouse gas emitted through human activities. Carbon dioxide enters the atmosphere through burning fossil fuels (coal, natural gas, and oil), solid waste, trees and other biological materials, and also as a result of certain chemical reactions (e.g., manufacture of cement). Carbon dioxide is removed from the atmosphere (or "sequestered") when it is absorbed by plants as part of the biological carbon cycle.

Biogenic Carbon Dioxide (CO2):

Carbon Dioxide released as a result of the combustion or decomposition of organic material, that is biomass and its derivatives. Examples include carbon dioxide released during the combustion of wood and biogas generated by decomposition.
Biogenic Carbon Dioxide (CO2) and Carbon Dioxide (CO2) are the same. Scientists differentiate between biogenic carbon (that which is absorbed, stored and emitted by organic matter like soil, trees, plants and grasses) and non-biogenic carbon (that found in all other sources, most notably in fossil fuels like oil, coal and gas).

Carbon Capture and Storage (CCS):

CCS involves the capture of carbon dioxide (CO2) emissions from industrial processes, such as steel and cement production, or from the burning of fossil fuels in power generation. This carbon is then transported from where it was produced, via ship or in a pipeline, and stored deep underground in geological formations.
CCS projects typically target 90 percent efficiency, meaning that 90 percent of the carbon dioxide from the power plant will be captured and stored.

Decarbonization:

Reduction of carbon dioxide emissions through the use of low carbon power sources, achieving a lower output of greenhouse gasses into the atmosphere.
Global Warming: Global warming is the long-term heating of Earth's climate system observed since the pre-industrial period (between 1850 and 1900) due to human activities, primarily fossil fuel burning, which increases heat-trapping greenhouse gas levels in Earth's atmosphere.
Global Warming potential (GWP):

The heat absorbed by any greenhouse gas in the atmosphere, as a multiple of the heat that would be absorbed by the same mass of carbon dioxide(CO2). GWP is 1 for CO2. For other gases it depends on the gas and the time frame.
Carbon dioxide equivalent (CO2e or CO2eq or CO2-e) is calculated from GWP. For any gas, it is the mass of CO2 which would warm the earth as much as the mass of that gas. Thus it provides a common scale for measuring the climate effects of different gases. It is calculated as GWP times mass of the other gas. For example, if a gas has GWP of 100, two tonnes of the gas have CO2e of 200 tonnes.
GWP was developed to allow comparisons of the global warming impacts of different gases.

Greenhouse Gas (GHG):

A greenhouse gas is any gaseous compound in the atmosphere that is capable of absorbing infrared radiation, thereby trapping and holding heat in the atmosphere. By increasing the heat in the atmosphere, greenhouse gases are responsible for the greenhouse effect, which ultimately leads to global warming.
The main gases responsible for the greenhouse effect include carbon dioxide, methane, nitrous oxide, and water vapor (which all occur naturally), and fluorinated gases (which are synthetic).
Hydrofluorocarbons (HFC):

Hydrofluorocarbons (HFCs) are a group of industrial chemicals primarily used for cooling and refrigeration. HFCs were developed to replace stratospheric ozone-depleting substances that are currently being phased out under the Montreal Protocol on Substances that Deplete the Ozone Layer.
Many HFCs are very powerful greenhouse gases and a substantial number are short-lived climate pollutants with a lifetime of between 15 and 29 years in the atmosphere.

GHG Protocol Corporate Standard Scope 1, 2 and 3: https://ghgprotocol.org/ + The GHG Protocol Corporate Accounting and Reporting Standard provides requirements and guidance for companies and other organizations preparing a corporate-level GHG emissions inventory. Scope 1 and 2 are mandatory to report, whereas scope 3 is voluntary and the hardest to monitor.

Scope 1: Direct emissions:

Direct emissions from company-owned and controlled resources. In other words, emissions are released into the atmosphere as a direct result of a set of activities, at a firm level. It is divided into four categories:

Stationary combustion (e.g fuels, heating sources). All fuels that produce GHG emissions must be included in scope 1.
Mobile combustion is all vehicles owned or controlled by a firm, burning fuel (e.g. cars, vans, trucks). The increasing use of "electric" vehicles (EVs), means that some of the organisation fleets could fall into Scope 2 emissions.
Fugitive emissions are leaks from greenhouse gases (e.g. refrigeration, air conditioning units). It is important to note that refrigerant gases are a thousand times more dangerous than CO2 emissions. Companies are encouraged to report these emissions.
Process emissions are released during industrial processes, and on-site manufacturing (e.g. production of CO2 during cement manufacturing, factory fumes, chemicals).

Scope 2: Indirect emissions – owned:

Indirect emissions from the generation of purchased energy, from a utility provider. In other words, all GHG emissions released in the atmosphere, from the consumption of purchased electricity, steam, heat and cooling. For most organisations, electricity will be the unique source of scope 2 emissions. Simply stated, the energy consumed falls into two scopes: Scope 2 covers the electricity consumed by the end-user. Scope 3 covers the energy used by the utilities during transmission and distribution (T&D losses).

Scope 3: Indirect emissions – not owned:

Indirect emissions – not included in scope 2 – that occur in the value chain of the reporting company, including both upstream and downstream emissions. In other words, emissions are linked to the company's operations. According to GHG protocol, scope 3 emissions are separated into 15 categories.