ABB – ABB invests in edge-to-cloud platform innovator Pratexo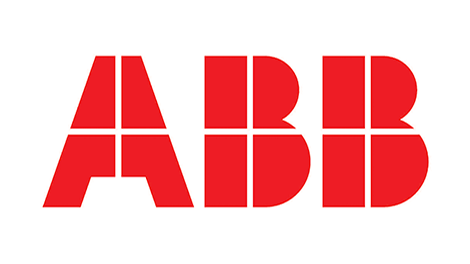 ABB expands its existing relationship with Pratexo, a US-based technology company
ABB and Pratexo will co-develop edge computing solutions to improve security, autonomy and resilience for decentralized electrical networks
Investment is part of ABB's continuous commitment to nurture and invest in next generations technology startups
ABB is investing in a strategic partnership with Pratexo, an edge-to-cloud acceleration platform company. The partnership involves a minority investment in Pratexo through ABB's venture capital unit, ABB Technology Ventures (ATV). Financial details of the investment were not disclosed.
Pratexo's technology platform supports IoT and artificial intelligence initiatives which demand compute power at the edge. The company's technology enables the rapid set up of systems that can process huge amounts of data generated by IoT sensors and run advanced analytics in real time close to the location of the device, rather than in the cloud.
ABB's Electrification Service will leverage Pratexo's industry-leading, no-code development platform, Pratexo Studio, to accelerate and revolutionize how edge-to-cloud digital solutions are designed for customers, allowing them to make better decisions for future operations.
The collaboration with Pratexo will help ABB's customers deploy edge-based networks and solution architectures that provide real time insights, with the added benefits of reduced cloud data transfer volumes, improved data privacy and security, and the ability to run even when not connected to the internet.
One example is customized, decentralized software solutions that allow distribution grid operators to manage, monitor and assess electrical systems in real time, identify what could potentially be causing machine faults, and optimize at the most local level to adjust to rapidly changing circumstances such as identifying and responding to changes in power availability and consumption.
"We are in a unique position to support customers in their digital transformation regardless of what stage they are at. Investing in and partnering with innovative startups like Pratexo advances our technological services capabilities to provide enhanced industry 4.0 business outcomes to our customers," said Stuart Thompson, President of ABB's Electrification Service Division. "With the open technology stack from Pratexo, we can deploy and scale the transition seamlessly, securely and in a bespoke manner."
"The last 20 years of IT have been mostly about centralizing computing into the cloud. The next 10 will be about balancing that with a hybrid edge-to-cloud approach – doing the right compute at the right place and at the right level. Our close collaboration with ABB will further enable and accelerate that transition," explains Blaine Mathieu, CEO of Pratexo.
Pratexo, a member of the ABB SynerLeap innovation growth hub, was one of three winners of ABB Electrification's 2022 Startup Challenge, a global competition for innovators to develop pioneering concepts that support the world's safe, smart and sustainable shift towards electrification.
"With the increased focus on IT security and privacy, companies are moving away from centralized cloud to edge and micro cloud based IoT solutions to retain resilience, flexibility and scalability," said Mads Moeller, Head of ABB Technology Ventures for Electrification. "This partnership will fast-track the development of software technology for ABB's customers to perform real-time, causal analysis for electrical faults, allowing for improved operations."
The partnership is ABB's sixth venture capital investment of 2023 and helps expand the company's ecosystem of innovation partners developing solutions that support decarbonization. Since its formation in 2009, ABB's venture capital unit ATV has invested around $300 million into startups that are aligned with its electrification, robotics, automation and motion portfolio.
EMR Analysis
More information on ABB: See full profile on EMR Executive Services
More information on Björn Rosengren (Chief Executive Office, ABB): See full profile on EMR Executive Services
More information on ABB Electrification: https://new.abb.com/about/our-businesses/electrification + Writing the future of safe, smart and sustainable electrification.
ABB's Electrification business offers a wide-ranging portfolio of products, digital solutions and services, from substation to socket, enabling safe, smart and sustainable electrification. Offerings encompass digital and connected innovations for low- and medium-voltage, including EV infrastructure, solar inverters, modular substations, distribution automation, power protection, wiring accessories, switchgear, enclosures, cabling, sensing and control.
More information on Morten Wierod (President Electrification and Member of the Executive Committee, ABB): See full profile on EMR Executive Services
More information on Stuart Thompson (President Service Division, ABB Electrification, ABB): See full profile on EMR Executive Services
More information on ABB Technology Ventures (ATV): https://global.abb/group/en/technology/ventures + ATV is the venture capital unit of ABB Group. ATV looks for breakthrough technology companies aligned with ABB's goal to write the future of industrial digitalization and has invested more than $200 million into start-ups spanning a range of sectors including robotics, industrial IoT, AI/machine learning, cybersecurity, electric mobility, smart buildings, and distributed energy.
More information on Kurt Kaltenegger (Head of ABB Technology Ventures, ABB): See full profile on EMR Executive Services
More information on Mads Moeller (Head of ABB Technology Ventures for Electrification, ABB): See full profile on EMR Executive Services
More information on ABB SynerLeap: https://synerleap.com/ + Connecting the top industrial startups with the best of ABB
Take the leap with ABB and access the R&D and business resources of a Global Fortune 500 company. SynerLeap is an innovation growth hub with the aim to create an ecosystem for collaboration and help startups to win customers, scale and grow.
SynerLeap offers mentorship, investments, and a unique access to ABB's networks, clients and technology.
By bringing startups and ABB together through our innovation growth hub SynerLeap, we strive to ignite innovation transfer across industries, ranging from industrial automation, robotics to grid technologies, smart cities, buildings and transportation technologies.
Our aim is to help startups accelerate and expand on a global market together with ABB. We help startups take the big leap.
SynerLeap offers mentorship, investments, and a unique access to ABB's networks, clients and technology.
SynerLeap started with a focus on Sweden, expanded to the Nordics and is now also open to companies from around the world. Its main office is located at the ABB Head Office in Västerås Sweden.
More information on Peter Löfgren (Managing Director, ABB SynerLeap + SVP Global Startup Collaborations, ABB SynerLeap, ABB): See full profile on EMR Executive Services
More information on Pratexo: https://pratexo.com/ + Pratexo (pra TEX o – derived from a Latin verb for edge-related activity) was founded in 2019, based on two decades of experience helping to build some of the most scalable and performant computing systems in the world for organizations including PayPal and NASA.
Pratexo's technology platform supports IoT and artificial intelligence strategies and initiatives which demand compute power at the edge, such as near sensors or cameras placed in remote locations. Ideally suited for industries such as shipping, energy, utilities, defense, and smart buildings/cities, Pratexo uses open and proven technologies to configure the most appropriate architecture for a particular type of edge application. Simplifying and speeding development of these systems, Pratexo effectively turns a software architect into an experienced edge computing guru.
More information on Blaine Mathieu (Chief Executive Office, Pratexo): https://pratexo.com/about-pratexo/ + https://www.linkedin.com/in/bmathieu/
EMR Additional Notes:
Edge-to-Cloud:

Edge to cloud refers to the fact that enterprise data is no longer confined to the data center; It is being generated at the edge in ever-growing amounts, processed and stored in the cloud, and used by an increasingly distributed global workforce.

Edge Computing:

Edge computing is a form of computing that is done on site or near a particular data source, minimizing the need for data to be processed in a remote data center.
Edge computing can enable more effective city traffic management. Examples of this include optimising bus frequency given fluctuations in demand, managing the opening and closing of extra lanes, and, in future, managing autonomous car flows.
Edge computing focuses on real-time data processing and communication between devices.
Edge Computing allows for real-time interaction with users.

Cloud Computing:

Cloud computing is a general term for anything that involves delivering hosted services over the internet. … Cloud computing is a technology that uses the internet for storing and managing data on remote servers and then access data via the internet.
Cloud computing is the on-demand availability of computer system resources, especially data storage and computing power, without direct active management by the user. Large clouds often have functions distributed over multiple locations, each location being a data center.
Cloud computing focuses on storing and processing large amounts of unstructured data at one time.
Cloud Computing does not always offer this level of interaction with users

Data Centers:

A data center is a facility that centralizes an organization's shared IT operations and equipment for the purposes of storing, processing, and disseminating data and applications. Because they house an organization's most critical and proprietary assets, data centers are vital to the continuity of daily operations.

Hyperscale Data Centers:

The clue is in the name: hyperscale data centers are massive facilities built by companies with vast data processing and storage needs. These firms may derive their income directly from the applications or websites the equipment supports, or sell technology management services to third parties.
IOT (The Internet Of Things):

The Internet of Things (IoT) refers to a system of interrelated, internet-connected objects that are able to collect and transfer data over a wireless network without human intervention.
Describes the network of physical objects—"things"—that are embedded with sensors, software, and other technologies for the purpose of connecting and exchanging data with other devices and systems over the internet.
The Most Popular IoT Devices are:

Smart watches are the most popular IoT devices. …
Gaming consoles. …
Smart TV sets and content streaming devices. …
Voice control devices. …
Printers. …
Cameras. …
Lighting appliances. …
Smart thermostats.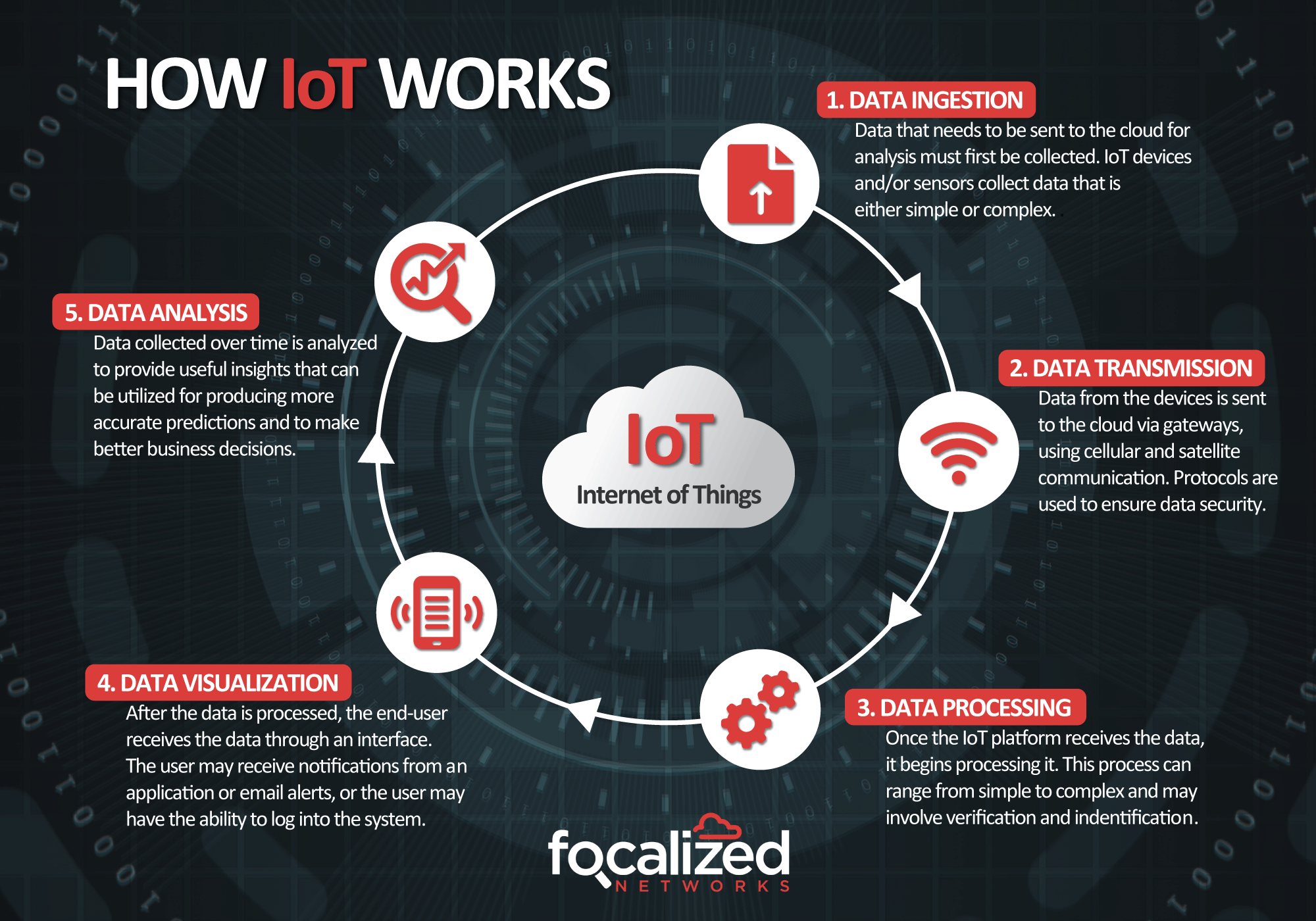 Industrial IoT Solutions:

Industrial IoT (IIoT) involves collecting and analyzing sensor-generated data to support equipment monitoring and maintenance, production process analytics and control, and more. In manufacturing IT since 1989, ScienceSoft offers IIoT consulting and development to create secure IIoT solutions.
IT & OT:

Information technology (IT) refers to anything related to computer technology, including hardware and software. Your email, for example, falls under the IT umbrella. This form of technology is less common in industrial settings, but often constitutes the technological backbone of most organizations and companies. These devices and programs have little autonomy and are updated frequently.
Operational technology (OT) refers to the hardware and software used to change, monitor, or control physical devices, processes, and events within a company or organization. This form of technology is most commonly used in industrial settings, and the devices this technology refers to typically have more autonomy than information technology devices or programs. Examples of OT include SCADA (Supervisory Control and Data Acquisition).
=> The main difference between OT and IT devices is that OT devices control the physical world, while IT systems manage data.
AI – Artificial Intelligence:

https://searchenterpriseai.techtarget.com/definition/AI-Artificial-Intelligence +

Artificial intelligence is the simulation of human intelligence processes by machines, especially computer systems. Specific applications of AI include expert systems, natural language processing, speech recognition and machine vision.
As the hype around AI has accelerated, vendors have been scrambling to promote how their products and services use AI. Often what they refer to as AI is simply one component of AI, such as machine learning. AI requires a foundation of specialized hardware and software for writing and training machine learning algorithms. No one programming language is synonymous with AI, but a few, including Python, R and Java, are popular.
In general, AI systems work by ingesting large amounts of labeled training data, analyzing the data for correlations and patterns, and using these patterns to make predictions about future states. In this way, a chatbot that is fed examples of text chats can learn to produce lifelike exchanges with people, or an image recognition tool can learn to identify and describe objects in images by reviewing millions of examples.
AI programming focuses on three cognitive skills: learning, reasoning and self-correction.
What are the 4 types of artificial intelligence?

Type 1: Reactive machines. These AI systems have no memory and are task specific. An example is Deep Blue, the IBM chess program that beat Garry Kasparov in the 1990s. Deep Blue can identify pieces on the chessboard and make predictions, but because it has no memory, it cannot use past experiences to inform future ones.
Type 2: Limited memory. These AI systems have memory, so they can use past experiences to inform future decisions. Some of the decision-making functions in self-driving cars are designed this way.
Type 3: Theory of mind. Theory of mind is a psychology term. When applied to AI, it means that the system would have the social intelligence to understand emotions. This type of AI will be able to infer human intentions and predict behavior, a necessary skill for AI systems to become integral members of human teams.
Type 4: Self-awareness. In this category, AI systems have a sense of self, which gives them consciousness. Machines with self-awareness understand their own current state. This type of AI does not yet exist.

Machine Learning:
Deep Learning:

Subset of machine learning. Deep learning enabled much smarter results than were originally possible with machine learning. Consider the face recognition example.
Deep learning makes use of layers of information processing, each gradually learning more and more complex representations of data. The early layers may learn about colors, the next ones learn about shapes, the following about combinations of those shapes, and finally actual objects. Deep learning demonstrated a breakthrough in object recognition.
Deep learning is currently the most sophisticated AI architecture we have developed.

Computer Vision:

Computer vision is a field of artificial intelligence (AI) that enables computers and systems to derive meaningful information from digital images, videos and other visual inputs — and take actions or make recommendations based on that information.
The most well-known case of this today is Google's Translate, which can take an image of anything — from menus to signboards — and convert it into text that the program then translates into the user's native language.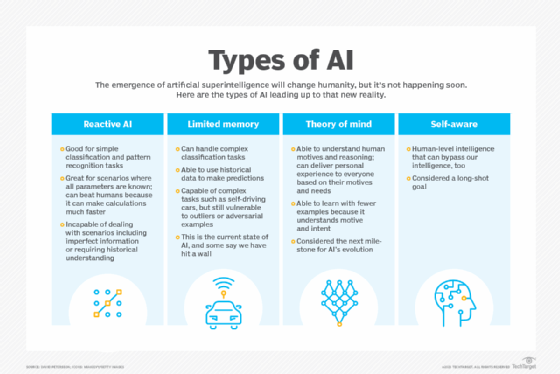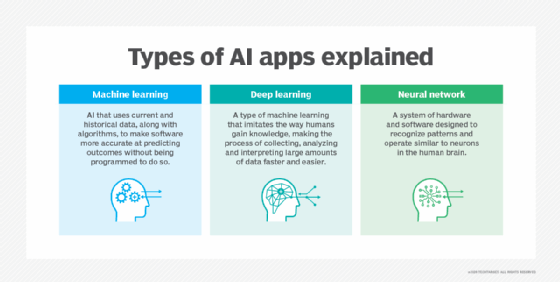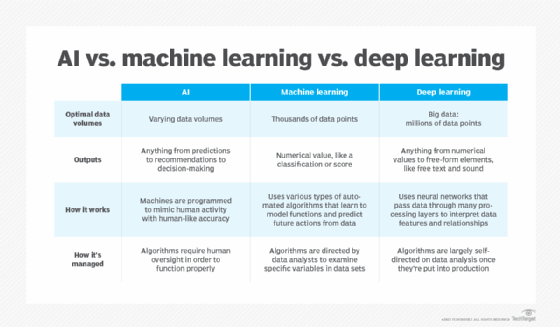 Industry 4.0:

Industry 4.0 has been defined as "a name for the current trend of automation and data exchange in manufacturing technologies, including cyber-physical systems, the Internet of things, cloud computing and cognitive computing and creating the smart factory"
Industry 4.0 aims at transforming the manufacturing and engineering sectors by introducing factories where cyber-processing systems communicate over the Internet of Things, assisting people and machinery to execute their tasks within the shortest time possible.
Industry 4.0 technology helps you manage and optimize all aspects of your manufacturing processes and supply chain. It gives you access to the real-time data and insights you need to make smarter, faster decisions about your business, which can ultimately boost the efficiency and profitability of your entire operation.
The Fourth Industrial Revolution (4IR) is a term coined in 2016 by Klaus Schwab, Founder and Executive Chairman of the World Economic Forum (WEF).
4 Industrial Revolutions:

First Industrial Revolution: Coal in 1765.
Second Industrial Revolution: Gas in 1870.
Third Industrial Revolution: Electronics and Nuclear in 1969.
Fourth Industrial Revolution: Internet and Renewable Energy in 2000.

The Fifth Industrial Revolution, or 5IR, encompasses the notion of harmonious human–machine collaborations, with a specific focus on the well-being of the multiple stakeholders (i.e., society, companies, employees, customers)