ABB – ABB invests $170 million in the US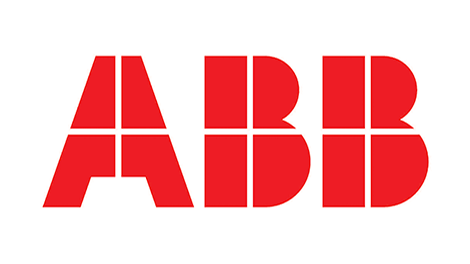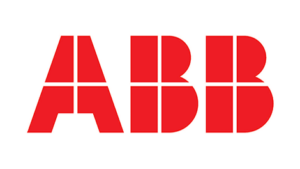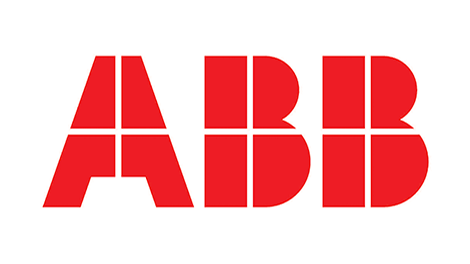 Investment reflects increased customer demand for electrification and automation products 
Wisconsin greenfield facility for drives and services demonstrates continued commitment to US customers and workforce 
Inflation Reduction Act supports company's continued investment in creating more secure supply chain and strengthening local manufacturing 
ABB is accelerating its growth strategy in the United States by investing approximately $170 million and creating highly skilled jobs in manufacturing, innovation and distribution operations. ABB is committed to growing in the US by investing in its electrification and automation businesses that meet increased demand from industry-leading customers, while supporting the clean energy transition and the trend towards reshoring of production. This commitment is highlighted by today's pouring of the concrete foundations for a greenfield drives and services facility in New Berlin, Wisconsin. The US is ABB's largest market, comprising 24 percent of the company's annual revenue.1
"The United States is critical to ABB's success as a market that will continue to grow and benefit from our product portfolio that enables the transition to a more energy-efficient future," said Björn Rosengren, CEO of ABB. "Currently, 85 percent of ABB's sales in the US are from products produced locally, which provides customers with a more secure supply chain and keeps good-paying manufacturing jobs in America."
ABB technology touches every sector of the economy, from transportation to utilities to buildings. Recently passed legislation like the Inflation Reduction Act, CHIPS Act, and Infrastructure Investment and Jobs Act, gives ABB confidence to invest in manufacturing capacity, distribution systems and technology innovation to bring products and services closer to customers.
Investment projects underway across the US include:
New Berlin, Wisconsin: Opening of Drives and Services manufacturing facility will increase US production capacity of industrial electric drives and provide additional customer services. The business manufactures a wide range of AC variable frequency drives and controls which reduce energy consumption in buildings and industrial applications in the US market. The nearly $100 million greenfield investment is expected to be completed in late 2024 and is replacing a neighboring existing facility, which employs approximately 720 workers. Some 100 new jobs will be added over the next three years.
Memphis, Tennessee: Investing $3 million in the opening of an Installation Products Research & Development Lab and Innovation Center to accelerate development of new products. ABB remains the seventh-largest private employer in Memphis.
Atlanta, Georgia: Opening of packaging and logistics facility for end-to-end robotic automation solutions in warehouse and distribution, retail, and logistics industries. This $2 million investment will open in 2023 and create approximately 15 jobs.
Albuquerque, New Mexico: Previously announced $40 million investment in a new facility to manufacture Elastimold, the leading brand for underground cable accessories, to support strengthening a more sustainable US electrical grid. It underpins ABB's commitment to improve reliability and resilience of the US infrastructure and assure greater safety for the American consumers, businesses, and communities. The investment will create 55 new jobs and will be completed by 2024.
Auburn Hills, Michigan: Previously announced expansion of North American robotics headquarters and manufacturing facility as more customers turn to automation to build resilience while improving efficiency and flexibility as part of the near and reshoring of production. The $20 million investment will create 72 jobs and be completed by the end of 2023.
Lehigh Valley, Pennsylvania: Previously announced opening of Installation Products Division Northeast Distribution Center in 2023. This more than $4 million investment will create more than 100 jobs and further regionalize ABB's global supply chain to help reduce delivery times of high-demand electrification products to contractors by up to 50 percent.
Columbia, South Carolina: Previously announced opening of electric vehicle charger manufacturing facility to build up to 10,000 chargers per year, ranging from 20kW to 180kW in power, to support operators building the national charging infrastructure. ABB E-mobility's investment will create over 100 jobs.
"The Inflation Reduction Act is triggering investment in clean energy and supporting businesses that can produce technology locally," said Michael Gray, US Country Holding Officer of ABB. "More than ever before, ABB is designing and producing products domestically to serve our US customers, as they move toward more sustainable electric power generation, clean energy manufacturing, electric transportation, and industrial efficiency including carbon capture and storage, as well as methane reduction."
The US federal government projects real gross domestic product to increase 2.5 percent in 2023, average 2 percent annual growth between 2024-2028, and grow 2.3 percent per year during 2029-2032.2 This projected GDP growth, combined with an estimated global EV infrastructure investment of more than $1 trillion by 20403, gives ABB the confidence to continue investing. ABB projects 25 percent of global EV infrastructure investment will take place in the US.
Since 2010, ABB has invested $14 billion in US plant expansions, operational improvements, state-of-the-art equipment, products, and people, making it the company's largest market. With approximately 20,000 employees in more than 40 manufacturing and distribution facilities, ABB is investing, growing and serving customers across America through industries that create jobs, encourage innovation and achieve a more productive, sustainable future.
EMR Analysis
More information on ABB: See full profile on EMR Executive Services
More information on Björn Rosengren (Chief Executive Office, ABB): See full profile on EMR Executive Services
More information on Michael Halbherr (Chairman, ABB E-mobility Holding AG): See the full profile on EMR Executive Services
More information on Frank Mühlon (President, ABB's E-mobility Division): See the full profile on EMR Executive Services
More information on Michael Gray (US Country Holding Officer, ABB): See the full profile on EMR Executive Services
More information on the U.S. Inflation Reduction Act (IRA): https://www.epa.gov/green-power-markets/inflation-reduction-act + https://www.wri.org/update/brief-summary-climate-and-energy-provisions-inflation-reduction-act-2022 + The Inflation Reduction Act of 2022 (IRA) is the most significant climate legislation in U.S. history. IRA's provisions will finance green power, lower costs through tax credits, reduce emissions, and advance environmental justice.
The Inflation Reduction Act (IRA), which was signed into law in August 2022, will cut Americans' energy costs, create good jobs and transform U.S. efforts to address the climate crisis. It is the largest single step that Congress has ever taken to address climate change. The IRA includes nearly $370 billion in investments in disadvantaged communities, prioritizing projects that repurpose retired fossil fuel infrastructure and employ displaced workers, setting the U.S. on a course toward a fair, equitable and economic clean energy transition.
More information on The US Infrastructure Investment and Jobs Act (IIJA): https://transportation.house.gov/committee-activity/issue/infrastructure-investment-and-jobs-act#:~:text=The%20Infrastructure%20Investment%20and%20Jobs,create%20good%2Dpaying%20union%20jobs. + The Infrastructure Investment and Jobs Act means historic investment that will modernize our roads, bridges, transit, rail, ports, airports, broadband, and drinking water and wastewater infrastructure.
This legislation does not raise taxes on everyday Americans, and it will create good-paying union jobs. In fact, investments made in the Infrastructure Investment and Jobs Act, combined with those in the Build Back Better Act, will add an average of 1.5 million jobs each year for the next decade, renewing America's promise of shared prosperity.
The investments in this legislation will also help create more livable communities by reducing carbon pollution from the transportation sector and helping to improve water and air quality. The bill provides $550 billion in NEW spending on our nation's infrastructure over the next five years.
More information on the European Chips Act: https://ec.europa.eu/commission/presscorner/detail/en/IP_22_729  + Digital sovereignty: Commission proposes Chips Act to confront semiconductor shortages and strengthen Europe's technological leadership.
The EU Chips Act will build on Europe's strengths – world-leading research and technology organisations and networks as well as host of pioneering equipment manufacturers – and address outstanding weaknesses. It will bring about a thriving semiconductor sector from research to production and a resilient supply chain. It will mobilise more than €43 billion euros of public and private investments and set measures to prevent, prepare, anticipate and swiftly respond to any future supply chains disruption, together with Member States and our international partners. It will enable the EU to reach its ambition to double its current market share to 20% in 2030.
The European Chips Act will ensure that the EU has the necessary tools, skills and technological capabilities to become a leader in this field beyond research and technology in design, manufacturing and packaging of advanced chips, to secure its supply of semiconductors and to reduce its dependencies.