ABB – ABB completes sale of Power Conversion division to AcBel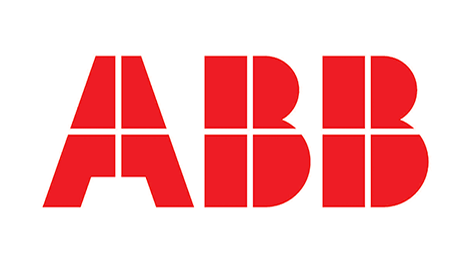 ABB has completed the divestment of its Power Conversion division to AcBel Polytech Inc. with an enterprise value of $505 million. 
ABB expects to record a small non-operational book gain in Income from operations on the sale in the third quarter of 2023. With this transaction, ABB has completed all divisional portfolio divestments announced at the end of 2020.
The Power Conversion division is based in Plano, Texas, USA, and employs roughly 1,500 employees worldwide. It generated revenues of approximately $440 million and Income from operations of approximately $50 million in 2022.
It is a global provider of end-to-end power conversion solutions for mission-critical applications in the telecommunications, data center, and industrial sectors. The business is well positioned and currently capitalizing on key technology megatrends such as the rollout of 5G networks, the increased use of cloud computing, and manufacturing automation.
AcBel is a leading provider of switching power supply solutions for a wide range of applications including PCs, smart home appliances, smartphones, servers, and networking equipment. In recent years, AcBel also accelerated its investment in clean and efficient energy solutions for electric vehicles and solar farms, which has enabled AcBel to become a comprehensive power technology expert from power generation and energy storage to high-efficiency power supplies. The company's mission is to support customers by delivering a competitive edge and revealing new opportunities in today's smart, always power-available, and data-intensive world while promoting sustainable collaboration with the supply chain, strategic partners, and customers.
Important notice about forward-looking information
This press release includes forward-looking information which is based on current expectations, estimates and projections about the closing of the sale of the Power Conversion division. Although ABB Ltd believes that its expectations reflected in any such forward-looking statement are based upon reasonable assumptions, it can give no assurance that those expectations will be achieved. Undue reliance should not be placed upon any forward-looking statements, including projections, which speak only as of the date made.
EMR Analysis
More information on ABB: See full profile on EMR Executive Services
More information on Björn Rosengren (Chief Executive Office, ABB): See full profile on EMR Executive Services
More information on Timo Ihamuotila (Chief Financial Officer and Member of the Executive Committee, ABB): See the full profile on EMR Executive Services
More information on AcBel Polytech Inc: https://www.acbel.com/en + Established in 1981, AcBel is one of the global leaders in the manufacture and design of switching power supplies. Besides offering power solutions for a wide range of applications including PCs, smart home appliances, smartphones, servers, and networking equipment, AcBel also emphasizes opportunities in sustainable energy and electric vehicles. AcBel is headquartered in Taiwan with over 8,800 employees worldwide, the company aims to power the world with sustainable energy and high-efficiency power supplies.
More information on Jerry Hsu (Chairman, Acbel Polytech Inc): https://www.acbel.com.tw/en/about#:~:text=Chairman%2FPresident%20Jerry%20Hsu&text=Chairman%2FPresident%20of%20AcBel%20Polytech%20Inc.
EMR Additional Notes:
Manufacturing Automation:

In the context of manufacturing, automation is the use of equipment to automate systems or processes. The end goal of manufacturing automation is to increase production capacity while reducing costs.
Cloud Computing:

Cloud computing is a general term for anything that involves delivering hosted services over the internet. … Cloud computing is a technology that uses the internet for storing and managing data on remote servers and then access data via the internet.
Cloud computing is the on-demand availability of computer system resources, especially data storage and computing power, without direct active management by the user. Large clouds often have functions distributed over multiple locations, each location being a data center.

Edge Computing:

Edge computing is a form of computing that is done on site or near a particular data source, minimizing the need for data to be processed in a remote data center.
Edge computing can enable more effective city traffic management. Examples of this include optimising bus frequency given fluctuations in demand, managing the opening and closing of extra lanes, and, in future, managing autonomous car flows.

Data Centers:

A data center is a facility that centralizes an organization's shared IT operations and equipment for the purposes of storing, processing, and disseminating data and applications. Because they house an organization's most critical and proprietary assets, data centers are vital to the continuity of daily operations.

Hyperscale Data Centers:

The clue is in the name: hyperscale data centers are massive facilities built by companies with vast data processing and storage needs. These firms may derive their income directly from the applications or websites the equipment supports, or sell technology management services to third parties.
4G & 5G: 5G is the 5th generation mobile network. It is a new global wireless standard after 1G, 2G, 3G, and 4G networks.

5G enables a new kind of network that is designed to connect virtually everyone and everything together including machines, objects, and devices.

First generation – 1G
1980s: 1G delivered analog voice.
Second generation – 2G
Early 1990s: 2G introduced digital voice (e.g. CDMA- Code Division Multiple Access).
Third generation – 3G
Early 2000s: 3G brought mobile data (e.g. CDMA2000).
Fourth generation – 4G LTE
2010s: 4G LTE ushered in the era of mobile broadband.

5G has started hitting the market end of 2018 and will continue to expand worldwide.
Beyond speed improvement, the technology is expected to unleash a massive 5G IoT (Internet of Things) ecosystem where networks can serve comm
5G speed tops out at 10 gigabits per second (Gbps).

5G is 10 to x100 faster than what you can get with 4G.

The main evolution compared with today's 4G and 4.5G (aka LTE advanced, LTE-A, LTE+ or 4G+) is that, beyond data speed improvements, new IoT and critical communication use cases will require a new level of improved performance.

For example, low latency provides real-time interactivity for services using the cloud: this is key to the success of self-driving cars, for example.
5G vs 4G also means at least x100 devices connected. 5G must be able to support 1 million devices for 0.386 square miles or 1 km2.
Also, low power consumption is what will allow connected objects to operate for months or years without the need for human assistance.
Unlike current IoT services that make performance trade-offs to get the best from current wireless technologies (3G, 4G, Wi-Fi, Bluetooth, Zigbee, etc.), 5G networks will be designed to bring the level of performance needed for massive IoT.