ABB – ABB collaborates with Lhyfe and Skyborn on one of Europe's largest renewable hydrogen projects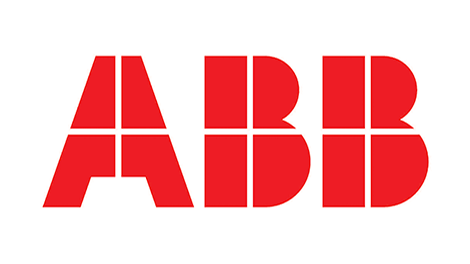 Together with Lhyfe and Skyborn, ABB will drive large-scale integration of production of offshore wind renewable hydrogen into the energy system in the SoutH2Port project 
Powered by Skyborn's planned offshore wind farm, the plant in Söderhamn, Sweden, will produce around 240 tons of hydrogen per day, equivalent of around 1.8 million barrels of oil per annum 
ABB will apply critical expertise to optimize the integration of the hydrogen and electricity production across entire ecosystem including automation, electrical and digital technologies 
ABB is collaborating with Lhyfe, a world pioneer in the production of renewable hydrogen, and Skyborn, a global leader in renewable energy, to jointly realize and optimize one of Europe's most ambitious renewable hydrogen projects ever, SoutH2Port.
The new hydrogen production plant, operated by Lhyfe and Skyborn, will be located in the municipality of Söderhamn, Sweden, and connected to Skyborn's 1 GW offshore wind farm in nearby Storgrundet. When fully operational, it is expected to produce about 240 tons of hydrogen per day, with an installed capacity of 600 MW, making it one of the largest suppliers of renewable hydrogen in Europe.
"This collaboration is a key part of our strategy in both the hydrogen and offshore wind markets," said Brandon Spencer, President of ABB Energy Industries. "Creating a seamless supply chain, through partnerships such as these, is essential to accelerate the energy transition. Hydrogen plays a crucial role in helping achieve the world's climate goals when it comes to decarbonizing the industrial and transportation sectors."
As part of the Memorandum of Understanding signed between the companies, ABB will apply critical expertise to optimize the integration of the hydrogen and electricity production across the entire ecosystem including automation, electrical and digital technologies and drive the development of scalable, commercial energy transition projects in and around the region. The aim is to explore opportunities to tie-in Power-to-X conversion technologies turning renewably sourced electricity into carbon-neutral energy carriers, such as hydrogen, and storing the energy for later use.
"We are delighted to have such a global technology leader as ABB, who shares our conviction in the Power-to-X potential of the SoutH2Port project, join our collaboration with Lhyfe. I look forward to taking this project to the next level with the help of ABB and their unrivalled expertise within this field," said Achim Berge Olsen, Chairman of Skyborn Renewables Sweden.
"By combining our expertise and solutions, we can cost-effectively and safely expand the value creation attached to the scale up of renewable hydrogen production," said Taia Kronborg, co-founder and Chief Business Officer at Lhyfe. "Skyborn's track record in offshore wind power, Lhyfe's expertise in renewable hydrogen production coupled with ABB's technological expertise creates new opportunities for enabling Power-to-X solutions linked with renewable hydrogen production at scale."
The new plant will support the decarbonization of the Swedish energy system, either directly with hydrogen supply or by further downstream production of refined fuels such as methanol, sustainable aviation fuel or ammonia – contributing to the government's plans to become the world's first fossil-free welfare country by 2045. SoutH2port will also further contribute to boosting the attractiveness and competitiveness of the region and local society through the creation of new jobs and business opportunities.
EMR Analysis
More information on ABB: See the full profile on EMR Executive Services
More information on Björn Rosengren (Chief Executive Office at ABB): See the full profile on EMR Executive Services
More information on Brandon Spencer (President, ABB Energy Industries, ABB): See full profile on EMR Executive Services
More information on Lhyfe: www.lhyfe.com +  Lhyfe is a European group devoted to energy transition, and a producer and supplier of green and renewable hydrogen. Its production sites and portfolio of projects intend to provide access to green and renewable hydrogen in industrial quantities, and enable the creation of a virtuous energy model capable of decarbonizing entire sectors of industry and transport. In 2021, Lhyfe inaugurated the first industrial-scale green hydrogen production plant in the world to be interconnected with a wind farm. In 2022, Lhyfe inaugurated the first offshore green hydrogen production pilot platform in the world. Lhyfe is represented in 11 European countries and had 149 staff at the end of 2022. The company is listed on the Euronext market in Paris.
More information on Taia Kronborg (Co-founder and Chief Business Officer, Lhyfe): https://www.linkedin.com/in/taia-kronborg-bb1047b0/
More information on Matthieu Guesné (Chairman and Chief Executive Officer, Lhyfe): https://www.lhyfe.com/investors/matthieu-guesne-2/ + https://www.linkedin.com/in/matthieu-guesn%C3%A9-7914927/
More information on Skyborn: www.skybornrenewables.com + Skyborn Renewables is a pioneer and leading offshore wind developer and operator with more than 20 years' experience and a track record of approx. 7 GW developed around the globe to date.
Bringing together the experience of our ~300 employees, our capabilities cover the entire offshore wind value chain, including greenfield development, engineering and design, procurement, financing, construction management and asset management. Skyborn's portfolio includes a global pipeline of > 30 GW in various stages of development. Headquartered in Bremen, Germany, the company is present in 15 European and APAC markets.
More information on Achim Berge Olsen (Chairman, Skyborn Renewables Sweden): https://www.linkedin.com/in/achim-berge-olsen-25b781151/?locale=en_US
More information on Thomas Karst (CEO, Skyborn Renewables): https://www.linkedin.com/in/thomas-karst-71ab927/
More information on SoutH2Port project by Skyborn: https://www.skybornrenewables.se/south2port + Together with Lhyfe, Skyborn Renewables plans to build one of Europe's largest hydrogen plants. We call the project SoutH2Port.
Vallvik outside of Söderhamn offers unique conditions for the production and further conversion of renewable hydrogen through its proximity to the port, railway, road and electricity grid.
The hydrogen plant is expected to produce approximately 240 tons of hydrogen per day or 88,000 tons annually. The hydrogen can later be further refined into various types of electrofuels to reduce the climate footprint of aviation, shipping or agriculture. By making use of the residual products oxygen and heat, we also create value for the local community.
The plant is planned to be built in stages and can be in full operation as the Storgrundet wind farm is built. The total investment is expected to be 50 billion SEK.
Status: We are currently doing technical site assessments such as grid connection and water supply options, among other things. Soon, we will start a consultation process before conducting the permit application for the project.
EMR Additional Notes:
Hydrogen:

What is Hydrogen (Source: Hydrogeneurope.eu):

The atom of hydrogen is the first element in the periodic table, with chemical symbol H and the first element created after the Big Bang. It is the most common substance in the universe and the richest energy source for stars like the sun. It consists of one proton (a core unit of positive charge) and one electron (negative charge).
Hydrogen doesn't exist naturally on Earth. Since it forms covalent compounds with most non-metallic elements, most of the hydrogen on Earth exists in molecular forms such as water or organic compounds. Combined with oxygen, it is water (H2O). Combined with carbon, it forms methane (CH4), coal, and petroleum. It is found in all growing things (biomass).
Hydrogen (H2) is the most abundant element on earth but it rarely exists alone, therefore it is produced by extracting it from its compound.
Hydrogen can be produced in numerous ways. Some methods produce CO2 while others are carbon free.
H2 can be renewable or decarbonized if produced using renewable or carbon free electricity.
Hydrogen has the highest energy content of any common fuel by weight.
Hydrogen is a high e­fficiency, low polluting fuel that can be used for transportation, heating, and power generation in places where it is di­fficult to use electricity or as a CO2 neutral feedstock for chemical processes (ammonia-fertilizers).

Grey, Blue or Green Hydrogen? (Source: International Energy Agency):

There is a growing international consensus that clean hydrogen will play a key role in the world's transition to a sustainable energy future. It is crucial to help reduce carbon emissions from industry and heavy transport, and also to provide long-term energy storage at scale.
Researchers have found that clean hydrogen still costs too much to enable it to be widely deployed. Prices may not come down sufficiently until the 2030s, according to some estimates. But despite the uncertainty surrounding the future of clean hydrogen, there are promising signs that it could become more affordable sooner than expected.
Where the hydrogen comes from is important. At the moment, it's mainly produced industrially from natural gas, which generates significant carbon emissions. That type is known as "grey" hydrogen.
A cleaner version is "blue" hydrogen, for which the carbon emissions are captured and stored, or reused.
The cleanest one of all is "green" hydrogen, which is generated by renewable energy sources without producing carbon emissions in the first place.
Hydrogen Fuel Cell System: A fuel cell is a device that generates electricity through an electrochemical reaction, not combustion. In a fuel cell, hydrogen and oxygen are combined to generate electricity, heat, and water.
Carbon Dioxide (CO2):

Primary greenhouse gas emitted through human activities. Carbon dioxide enters the atmosphere through burning fossil fuels (coal, natural gas, and oil), solid waste, trees and other biological materials, and also as a result of certain chemical reactions (e.g., manufacture of cement). Carbon dioxide is removed from the atmosphere (or "sequestered") when it is absorbed by plants as part of the biological carbon cycle.

Decarbonization:

Reduction of carbon dioxide emissions through the use of low carbon power sources, achieving a lower output of greenhouse gasses into the atmosphere.
Power-to-X (or P2X or PtX):

Power-to-X is an energy transformation technology that converts electricity into carbon-neutral synthetic fuels (gas or liquid) which can be stored and later used by the mobility, heating and electricity sectors.
Power-to-X is essential in achieving a carbon neutral society that meets an increasing demand for energy. Through electrolysis and CO2 reutilisation, Power-to-X can unlock carbon neutral solutions that mitigate unavoidable emissions from industry, for instance by capturing concentrated CO2 streams from biomass-fired power plants or anaerobic digestion. It also offers a competitive option for energy storage.
The term Power-to-X covers processes for converting renewably sourced electricity (power) to a substance or energy carrier ("X"). This can be in gaseous form such as hydrogen or methane (synthetic natural gas, Power-to-Gas), or it can be liquid synthetic fuels such as methanol, ammonia, synthetic diesel, or kerosene (Power-to-Liquid). Liquid fuels from Power-to-X are also often referred to as electrofuels or merely e-fuels.
MoU (Memorandum of Understanding):

A memorandum of understanding is a type of agreement between two or more parties. It expresses a convergence of will between the parties, indicating an intended common line of action.