ABB – ABB nominates new member to Board of Directors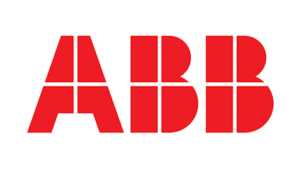 Denise C. Johnson nominated for election at upcoming AGM
Satish Pai to step down from Board
Following a detailed selection process, ABB's Board of Directors has nominated Denise C. Johnson, group president of Caterpillar Inc, as a new member for election at the company's upcoming Annual General Meeting (AGM) in Zurich on March 23, 2023. At the same time, current member Satish Pai will step down from the Board.
"It has been a privilege and a pleasure to serve on the Board of ABB for the past seven years. Guiding this pioneering technology company through its exciting transitional phase has been an enriching experience for me. I look forward to seeing the Board and the senior management continue the success story of the ABB Way," said Pai.
"On behalf of ABB, I would like to thank Satish for his outstanding service as a member of the Board since 2016. He has brought a wealth of knowledge in the field of engineering, as well as international managerial experience, to ABB and we wish him all the best in his future endeavors," said ABB Chairman Peter Voser. "I am also delighted to nominate Denise for election to our Board of Directors. Denise has a strong background in advanced automation and technology for heavy industries and is the ideal candidate to advise ABB on its ongoing efforts to support customers with their energy transition."
"I am honored to be nominated by the ABB Board of Directors and very eager to play a key role in supporting the company's Purpose of enabling a more sustainable and resource-efficient future, especially in the field of automation," said Johnson.
US-citizen Denise C. Johnson graduated from Michigan State University in 1989 with a bachelor's degree in mechanical engineering. She earned dual master's degrees in mechanical engineering and business administration from the Massachusetts Institute of Technology (MIT) in 1997. Before joining Caterpillar in 2011, she worked for General Motors (GM) in different managerial roles in the US and as President and Managing Director of GM in Brazil. Johnson is currently a group president of Caterpillar and is responsible for Resource Industries (RI).
The ABB shareholders will vote on each person standing for election to the Board at the company's upcoming AGM. The Board members standing for re-election are: Peter Voser, Jacob Wallenberg, Gunnar Brock, David Constable, Frederico Fleury Curado, Lars Förberg, Jennifer Xin-Zhe Li, Geraldine Matchett and David Meline.