Siemens Energy – Q4 FY2022 Earnings Release and Financial Results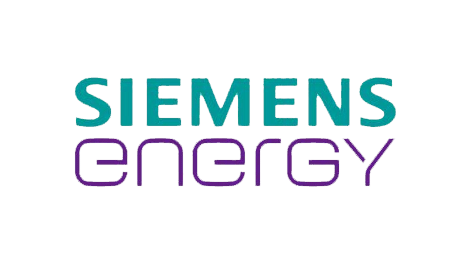 Siemens Energy strengthened business in challenging year – integration of Siemens Gamesa Renewable Energy (SGRE) is now the focus
"In a challenging year we managed to again deliver solid results in our Gas and Power segment, while SGRE did not meet expectations. At Gas and Power, our operational excellence program is showing results. It was also important that we aligned our group structure with future needs. We will provide more transparency about business performance and flatter hierarchies give us the ability to take decisions faster. The integration of SGRE will help to improve profitability at our wind business and allow it to deliver to its full potential", says Christian Bruch, President and CEO of Siemens Energy AG.

Q4 Fiscal Year 2022

Unfavorable geopolitical and macroeconomic factors continued to impact Siemens Energy's business. Despite these headwinds, Gas and Power (GP) once again experienced strong demand and demonstrated resilience in its business due to rigorous project execution and stringent execution of measures taken in context of its operational excellence program. SGRE benefited from the sale of its wind farm development portfolio in Southern Europe which contributed €0.6bn to orders, revenue, Adjusted EBITA and Free cash flow pre tax in the fourth quarter.
The restructuring of Siemens Energy's business activities in Russia continues to progress and we expect closing in Q1 of fiscal year 2023 without further significant financial impacts. In the recent quarter, a negative impact of €19m was reported as a special item.
Orders continued to be strong. Comparable growth (excluding currency translation and portfolio effects) was 27.4% despite a high basis of comparison. Both segments contributed to the increase, resulting in orders of €12.2bn driving order backlog to another record of €97.4bn.
Revenue of €9.2bn rose by 5.9% on a comparable basis with a slight growth at GP, and a stronger increase at SGRE.
Siemens Energy's Adjusted EBITA before special items amounted to €594m (Q4 FY 2021: negative €46m). GP sharply improved compared to its prior-year quarter's result and SGRE turned positive. Special items sharply decreased to negative €106m (Q4 FY 2021: negative €281m). Adjusted EBITA for Siemens Energy came in at €489m (Q4 FY 2021: negative €327m).
Accordingly, Siemens Energy had a Net income of €378m (Q4 FY 2021: Net loss €383m). Corresponding basic earnings per share (EPS) were €0.36 (Q4 FY 2021: negative €0.43).
Free cash flow pre tax amounted to €1,949m and exceeded strong prior-year quarter's level of €985m.

Fiscal Year 2022

Siemens Energy operated in a challenging environment during fiscal 2022. Nevertheless, GP delivered a solid performance characterized by strong orders and increased profitability year-over-year, demonstrating business resilience. However, Siemens Energy's overall performance was held back by the negative development at SGRE. Regarding the adjusted outlook in the third quarter, Siemens Energy largely met its guidance. While Adjusted EBITA margin before special items fell slightly short of expectations, Siemens Energy recorded a lower than expected Net loss excluding the negative impact from the restructuring of the Russia business reported under special items, and a higher Free cash flow pre tax.
Driven by GP, Siemens Energy's orders exceeded the high level of the prior fiscal year by 11.9% on a comparable basis and rose to €38.3bn (FY 2021: €33.0bn). On a nominal basis, orders increased by 16.1%
Revenue of €29.0bn was down by 2.5% on a comparable basis (including Russia-related effects) due to the decline at SGRE. On a nominal basis, revenue grew by 1.8% compared to the prior-year amount of €28.5bn.
Siemens Energy's Adjusted EBITA before special items decreased to €379m (FY 2021: €661m) due to the high loss at SGRE. Special items amounted to negative €453m (FY 2021: negative €673m) largely related to burdens of €200m in connection with the restructuring of business activities in Russia and restructuring and integration costs at SGRE. Adjusted EBITA for Siemens Energy came in at negative €75m (FY 2021: negative €12m).
Net loss of Siemens Energy was €647m (FY 2021: negative €560m). Corresponding Basic earnings per share (EPS) were negative €0.56 (FY 2021: negative €0.63).
Free cash flow pre tax increased to €1,503m (FY 2021: €1,358m) driven by an exceptionally high level at GP primarily due to advance payments given the strong order intake. The group's Net cash position improved from €2.5bn at the end of fiscal year 2021 to €2.8bn despite a cash deposit of €1.15bn pledged in favor of the Spanish National Securities Market Commission (CNMV) in connection with the planned acquisition of all outstanding shares in Siemens Gamesa Renewable Energy S.A.

Fiscal Year 2023

For Siemens Energy in fiscal year 2023, we expect comparable revenue growth in a range of 3% to 7% and a profit margin before special items of 2% to 4%. Furthermore, we expect a sharp reduction of Net loss compared to fiscal year 2022. We expect Free cash flow pre tax to be in a negative range of low- to mid-triple-digit million €.

Siemens Energy

Continued strong order development with growth in both segments. Reporting region Europe, C.I.S., Middle East and Africa showed a sharply higher volume from large orders at GP.
Book-to-bill ratio came in at 1.33. Order backlog rose to a new record of €97.4bn (June 30, 2022: €93.4bn).
Clear increase year-over-year in revenue driven by growth in both segments with SGRE showing a significant increase driven by the sale of the wind farm development portfolio.
Service revenue improved moderately compared to prior-year quarter's level.
On a nominal basis, orders and revenue rose 34.4% and 12.0%, respectively.
Adjusted EBITA showed a positive development in both segments. In GP, this was largely driven by sharply lower impacts from special items yearover-year while SGRE benefited from the sale mentioned above.
Special items mainly related to higher restructuring and integration costs at SGRE and the restructuring of GP's business activities in Russia.
Adjusted EBITA before special items rose sharply due to both segments compared to prior-year quarter's level.
Free cash flow pre tax nearly doubled year-over-year, benefitting from the sale of the wind farm development portfolio at SGRE as well as strong cash inflows at GP.
During the quarter, provisions for pensions and similar obligations decreased from €623m as of June 30, 2022 to €570m as of fiscal year-end largely driven by higher discount rates.

Gas and Power

Strong order growth led by a sharp increase at Transmission including three large orders for two grid connections for offshore wind farms in Germany and a high-voltage direct current transmission (HVDC) system for the first electricity connection between the UK and Germany.
GP reported a Book-to-bill ratio of 1.35. Order backlog came in at €62.5bn representing a new all-time high.
Revenue grew slightly based on increases in the Transmission and Industrial Applications businesses.
On a nominal basis, orders and revenue increased by 26.5% and 9.3%, respectively.
Adjusted EBITA of GP increased predominantly due to the lower negative impact from special items despite further Russia-related impacts of €19m. The development was held back by higher material prices as well as negative net currency effects.
Adjusted EBITA before special items was sharply higher compared to prioryear quarter's level and within expectations, despite above mentioned headwinds.
Free cash flow pre tax more than tripled compared to prior-year quarter's level, supported by project related cash inflows

Siemens Gamesa Renewable Energy

Orders of SGRE included the sale of the wind farm development portfolio in Southern Europe. In a strong, usually volatile offshore market, SGRE achieved sharp growth including a large offshore order in the USA of nearly €1.2bn.
Book-to-bill ratio at SGRE came in at 1.31 leading again to a record order backlog of €35.1bn at fiscal year-end.
Revenue was significantly up compared to prior-year quarter's level due to €0.6bn from the sale mentioned above. The service business grew significantly.
On a nominal basis, segment's orders and revenue increased by 52.7% and 17.8%, respectively.
Adjusted EBITA increased compared to prior-year quarter due to income of €565m from the sale mentioned above and higher profitability of the service business. Burdens from challenges with regard to the 5.X platform, and costs associated to the ramp-up of the new SG 11-200 DD, costs related to supply chain disruptions and general cost inflation continued to weigh on profitability.
Free cash flow pre tax sharply increased year-over-year, driven by the cash inflows related to the sale mentioned above.

Reconciliation to Consolidated Financial Statements

Reconciliation to Consolidated Financial Statements includes items which management does not consider to be indicative of the segments' performance – mainly centrally carried pension expenses, Treasury activities and other central items as well as eliminations.

Outlook

We expect the global economy to grow at a subdued pace in the coming year and global supply chains to continue to be disrupted, impacting our business activities especially in the first half of our fiscal year. Nevertheless, we are confident that our strategic and operational measures will further strengthen Siemens Energy's resilience and will lead to stronger growth in comparable revenue and higher profitability for Siemens Energy compared to fiscal year 2022.

Therefore, we expect for Siemens Energy a comparable revenue growth (excluding currency translation and portfolio effects) in fiscal year 2023 in a range of 3% to 7% (actual figure FY 2022: negative 2.5%) and a profit margin before special items of 2% to 4% (actual figure FY 2022: 1.2%). Furthermore, we expect a sharp reduction of Net loss compared to fiscal year 2022 (actual figure FY 2022: negative €647m). We expect free cash flow pre tax to be in a negative range of low- to mid-triple-digit million (actual figure FY 2022: €1,503m).

The outlook for Siemens Energy assumes no major negative financial impacts from COVID-19 or other pandemic related events, no further deterioration in the supply chain and raw material cost environment, and excludes charges related to legal and regulatory matters.

Overall assumptions per Business Area

Gas Services plans to achieve a comparable revenue growth of 0% to 4% (actual figure FY 2022: negative 0.7%) and a profit margin before special items of 9% to 11% (actual figure FY 2022: 7.2%).
Grid Technologies plans to achieve a comparable revenue growth of 5% to 9% (actual figure FY 2022: 3.3%) as well as a profit margin before special items of 6% to 8% (actual figure FY 2022: 3.6%).
Transformation of Industry plans to achieve a comparable revenue growth of 5% to 9% (actual figure FY 2022: negative 0.3%) and a profit margin before special items of 3% to 5% (actual figure FY 2022: 1.4%).

The assumptions for Gas Services, Grid Technologies and Transformation of Industry confirm the target of former GP segment for Adjusted EBITA margin before special items within a range of 6% and 8%. We assume that SGRE's revenue and profitability will be in line with its business plan.

Note: With beginning of fiscal year 2023, Adjusted EBITA was replaced by Profit which definition now excludes the financial result from operations

Notes and forward-looking statements

The press conference on Siemens Energy's financial results of the fourth quarter of fiscal year 2022 and the preliminary result for fiscal year 2022 will be broadcasted live for journalists at https://www.siemens-energy.com/pressconference starting at 8:30 a.m. CET today.

You can also follow the conference call for analysts and investors live at www.siemens-energy.com/analystcall starting at 11 a.m. CET today.

Recordings of both conferences will be made available afterwards

Financial Results – Fourth quarter of fiscal year 2022

Key figures (in millions of €, except where otherwise stated)

Volume

Profitability

Capital Structure and Liquidity

Free Cash Flow

Employees

Consolidated Statements of Income

Consolidated Statements of Comprehensive Income

Consolidated Statements of Financial Position

Consolidated Statements of Cash Flows

Overview of Segment figures

EBITDA Reconciliation

Orders & Revenue by region (location of customer)

Disaggregation of external revenue
EMR Analysis
More information on Siemens Energy: See the full profile on EMR Executive Services
More information on Dr. -Ing. Christian Bruch (Chief Executive Officer, Siemens Energy AG): See the full profile on EMR Executive Services.
More information on Maria Ferraro (Chief Financial Officer, Siemens Energy): See the full profile on EMR Executive Services
More information on Siemens Gamesa Renewable Energy, S.A. (SGRE): https://www.siemensgamesa.com/en-int + We make real what matters: clean energy for generations to come
At Siemens Gamesa, when the wind blows, we see infinite possibilities. 40 years ago, we saw the potential to blend nature and engineering. We envisioned the possibility of powering factories and lighting up cities, all whilst cleaning the air we breathe. Today, we've made that vision a reality by producing clean energy to power our homes, schools, and hospitals to keeping us moving all over the world – from the largest cities to the most remote corners of the planet.
Our turbines are representative of our commitment to building a better tomorrow. We bring engineering excellence to install and service thousands of turbines that are improving our planet's health, generating over 100GW of wind power all over the world, which is enough clean energy to power nearly 87 million households annually.
We are a team of 26,000 individuals from over 100 nationalities, all motivated to tackle the greatest challenge of our generation – the climate crisis.
EMR Additional Notes: