NKT – Let's connect at COP27 and drive the discussion forward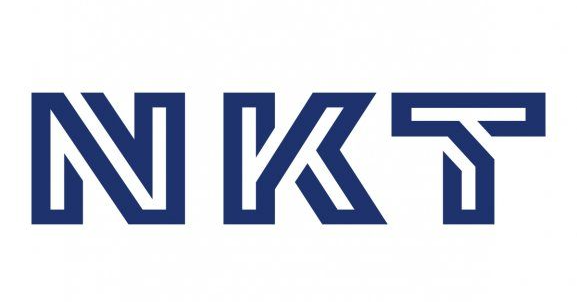 Transition to renewable energy is essential to mitigate the global impact of climate change and COP27 is an important opportunity to advance the green transition and help speed up its implementation.
Europe is on the right path but implementation must speed up, if we are to achieve the set goals. More renewable energy and an efficiently interconnected power grid are needed to ensure sufficient and reliable transmission of generated green energy. If successful, this transition will not only help stabilise the climate by decarbonizing the global economy, it will also keep the +1.5 ºC delta temperature trajectory on track. However, at NKT we are deeply concerned that the current pace of rolling out green energy generation and transmission on a global scale will prove insufficient to achieve this incremental temperature target.
There are many agendas at COP27. As a power cable manufacturer, NKT is mainly committed to discussions around the future of energy and how sustainability must be designed into tomorrow's transmission solutions, decarbonization in general and climate financing.
Climate financing and tendering processes need an upgrade
Speed and efficiency are key to upgrading the energy infrastructure to sufficiently support the energy transition.  With power cable projects often running for several years before initialization , the industry needs swifter and more agile processes in the permit and tendering phase to ensure efficient development of the energy infrastructure. There needs to be more collaboration between the key stakeholders of these major projects going across public and private entities – with the common aim to facilitate more GW of green energy to be put on the market as soon as possible.
If NKT and the rest of the industry are to support the politically planned capacity increases, significant investments in factories and expansion of capacity is needed. Firm commitments with longer horizons are required before capacity expansions are financially viable to initiate. In this context, balanced frame agreements may help speed up the process from first planning of power cable projects to first power generated.
Faster tender processes is another avenue to improve implementation speed , but will it be fast enough to achieve the ambitious goals governments are committing to? Favourable financing regimes is another pivotal element to support NKT considering the heavy investments needed now, so that capacity is ready to meet expected demand in the years to come.
Together, we can decarbonize the world economy
NKT's power cable solutions provide the infrastructure necessary to transport renewable energy to users across countries and regions. Introducing more interconnectors and generally strengthening the power grid will make it easier to transfer renewable energy to users across continents, whether they are close or far away from the actual production, and thereby decarbonize their footprint. And here it becomes critically important to also consider how the components and elements of the cable systems are manufactured, delivered, implemented and operated. As a minimum, design for sustainability must be regarded as a decisive selection criterium. For that to happen we need the political establishment to demand that from all the respective stakeholders in the green transition workflow.
Internally, NKT is proud of the results achieved so far and the road ahead of an ambitious sustainability journey. NKT has committed to the Science Based Target initiative and the 1.5 degree scenario with the aim to be Net Zero no later than 2050. Active work is ongoing to reduce scope 1 and 2 emissions by 90% by 2030 and to reduce Scope 3 emissions through close collaboration with suppliers. With the recent example of the use of green copper for HVDC cables for the Dogger Bank C wind farm, NKT – together with  SSE Renewables, Equinor and Eni Plenitude – advances in leading the power cable industry towards decarbonization.
Renewable energy is the future, let's connect it to the world with a modern grid
A key element in securing reliable transmission and distribution of renewable energy is building an interconnected power grid between continents, countries and regions. Interconnectors strengthen the transmission security, support the move away from fossil fuels including natural gas, and minimize the impact of the inherent intermittent fluctuations from renewable energy production. Produced renewable energy should ideally not go to waste, which is why a more efficient and interconnected power grid is needed to ensure transmission security.
At NKT, we deliver! We have already helped connect hydro power from Norway to Germany and will soon connect offshore wind from the North Sea to Southern Germany via the German Corridor projects. Also in the USA we will provide a transmission solution allowing hydro power flowing from Canada to  New York City. The connections have started, but much more must be done. An ambitious and long-term plan for interconnected  power grids all over the world is needed with firm commitments and faster permit and tender processes, and with stronger focus on international and regional collaboration between TSO's, project developers and governments.
Let's continue the conversation after COP27, too
Because we truly care about the necessity of reaching the set goals and targets coming out of COP27, NKT will argue and push for;
Faster and more efficient permitting processes
Favourable financing regimes to make it viable to invest now for the future capacity requirements
Plans for better connected power grids across the world to enable better transmission  and use of renewable energy
The success of the transition to renewable energy relies on an interconnected power grid with future-proof capacity to handle the increase in green energy and reliable power transmission.
Power cable systems are the backbone of the green transition – without a proper infrastructure implemented in due time the green transition will stall.
Let's work together to connect a greener world.
EMR Analysis
More information on NKT: https://www.nkt.com + A pioneer in the cable industry. Since 1891 we have offered our customers everything they need for their cable projects.
In a globalised and interconnected world, with a rapidly increasing population and demand for a modern lifestyle, the need for power is constantly growing. At NKT we have made it our purpose to bring power to life by helping meet the growing need for energy.
Founded in 1891, during the second industrial revolution, we pioneered the cable industry in the Nordics. Today we master the fourth industrial revolution, with our energy transportation expertise, and cost-effective manufacturing facilities at the highest technological level, delivering lifetime value to our customers as well as the global society.
Trusted partnerships: We take in pride in long-term relationship and effortless collaborations, making it simple, convenient and efficient to do business with us. Many of our customers have been with us for decades, maybe because we see ourselves as both their local partner and international supplier, always willing to go the extra mile to ensure the right cable solution.
Performing in real life: The environments that our products and solutions functioning in are often harsh and unfriendly, laying down a long sea cable on the ocean floor in an unexpected storm or repairing 100 years old power cables in the ground of a busy metropolis is not for everyone. We know that performance counts in tough circumstances and that's when we deliver.
NKT Group consists of two standalone companies: NKT, a leading provider of power cable solutions, and NKT Photonics, a leading supplier of fiber lasers and photonic crystal fibers. Both companies are headquartered in Denmark and have operations across the world.
Key figures: NKT provides turnkey AC/DC cable solutions. We are present in 14 countries with headquarter in Denmark and we employ approximately 4,176 people creating a total revenue of EUR 1,906.7 billion in 2021. NKT A/S is listed on Nasdaq Copenhagen.
More information on Alexander Kara (President and CEO, NKT): See the full profile on EMR Executive Services
More information on COP27 – Climate Change Conference (6 – 18 November 2022, Sharm el-Sheikh, Egypt): https://cop27.eg/ + The global community sits together at Climate Change conference to deliver action on issues critical to addressing the climate emergency – from reducing greenhouse gas emissions, helping communities build resilience and adapt to the inevitable impacts of climate change, to financing climate action and addressing loss and damage in developing countries.
Science has established beyond doubt that the window for action is closing rapidly. In November 2022, Egypt will host the 27th Conference of the Parties of the UNFCCC (COP27) in Sharm El-Sheikh, with a view to building on previous successes and paving the way for future ambition.
A golden opportunity for all stakeholders to rise to the occasion and tackle effectively the global challenge of climate change facilitated by Egypt on the African continent.
Egypt assumes the incoming Presidency of COP 27 with a clear recognition of the gravity of the global climate challenge and appreciation of the value of multilateral, collective and concerted action as the only means to address this truly global threat.
More information on Science Based Targets (SBT): https://sciencebasedtargets.org + Science-based targets show companies how much and how quickly they need to reduce their greenhouse gas (GHG) emissions to prevent the worst effects of climate change.
The SBTi defines and promotes best practice in science-based target setting. Offering a range of target-setting resources and guidance, the SBTi independently assesses and approves companies' targets in line with its strict criteria.
Companies report that adopting a science-based target:
Boosts profitability
Improves investor confidence
Drives innovation
Reduces regulatory uncertainty
Strengthens brand reputation
Companies committed to the Science Based Targets initiative are demonstrating that creating a climate-secure world goes hand-in-hand with successful business operations.
More information on Net Zero: https://www.iea.org/reports/net-zero-by-2050 + The number of countries announcing pledges to achieve net zero emissions over the coming decades continues to grow. But the pledges by governments to date – even if fully achieved – fall well short of what is required to bring global energy-related carbon dioxide emissions to net zero by 2050 and give the world an even chance of limiting the global temperature rise to 1.5 °C. This special report is the world's first comprehensive study of how to transition to a net zero energy system by 2050 while ensuring stable and affordable energy supplies, providing universal energy access, and enabling robust economic growth. It sets out a cost-effective and economically productive pathway, resulting in a clean, dynamic and resilient energy economy dominated by renewables like solar and wind instead of fossil fuels. The report also examines key uncertainties, such as the roles of bioenergy, carbon capture and behavioral changes in reaching net zero.
More information on Dogger Bank Wind Farm: https://doggerbank.com + Building the world's largest offshore wind farm
Located more than 130km off the North East coast of England, Dogger Bank Wind Farm will be capable of powering 6 million British homes
Dogger Bank is an isolated sandbank within the central to southern North Sea spanning UK, German, Danish and Dutch waters.
Research and the evidence of human activity, vegetation and the remains of mammals indicates that the general area was for a period of time a land mass connecting the UK to mainland Europe, known as Doggerland.
As the sea level rose after the last glaciation (ice age) the area gradually became an island before being completely covered by water some time between 8000 and 5500 years ago.
The Dogger Bank Offshore Development Zone, located between 125 and 290km off the east coast of Yorkshire, extends over approximately 8660km² and water depths range from 18m to 63m.
More information on SSE Renewables: https://www.sse.com + We are driven by our purpose: to provide energy needed today while building a better world of energy for tomorrow.
We are a leading generator of renewable electricity in the UK and Ireland and one of the largest electricity network companies in the UK.
More information on Simon Bailey (Commercial Director for Dogger Bank Wind Farm, SSE Renewables): https://www.linkedin.com/in/simontbailey/
More information on Equinor: https://www.equinor.com/en.html  + Equinor is an international energy company present in almost 30 countries worldwide, including several of the world's most important oil and gas provinces. Founded in 1972 under the name Den Norske Stats Oljeselskap AS—Statoil (the Norwegian State Oil company), we changed our name to Equinor in 2018. Our headquarters are in Stavanger, Norway, and we have over 21,000 employees.
We are the leading operator on the Norwegian continental shelf and have substantial international activities. We are engaged in exploration, development and production of oil and gas, as well as wind and solar power. We sell crude oil and are a major supplier of natural gas, with activities in processing, refining, and trading. Our activities are managed through business areas, staffs and support divisions, and we have operations in North and South America, Africa, Asia, Europe – and Norway.
Quick facts
21,245 employees (2020)
Norwegian State ownership: 67%
Total revenues: 45,818 USD million (2020)
Total assets: 121,972 USD million (2020)
Equity oil and gas production: 2,070 mboe/day (2020)
Renewable power generation: 1.7 TWh (2020)
Head office: Stavanger, Norway. Tel. +4751990000.
More information on Eni Plenitude: https://eniplenitude.com/ + We work to be people's best ally in the challenge of energy awareness. We inspire communities to join us to become ambassadors for change.
We believe that together, through conscious choices , we can reach the goal of zero emissions.
EMR Additional Notes:
The Paris Agreement (COP 21): The Paris Agreement is a legally binding international treaty on climate change under UNFCC. It was adopted by 196 Parties at COP 21 in Paris, on 12 December 2015 and entered into force on 4 November 2016.

Its goal is to limit global warming to well below 2, preferably to 1.5 degrees Celsius, compared to pre-industrial levels.
To achieve this long-term temperature goal, countries aim to reach global peaking of greenhouse gas emissions as soon as possible to achieve a climate neutral world by mid-century.
The Paris Agreement is a landmark in the multilateral climate change process because, for the first time, a binding agreement brings all nations into a common cause to undertake ambitious efforts to combat climate change and adapt to its effects.
Carbon Dioxide (CO2):

Primary greenhouse gas emitted through human activities. Carbon dioxide enters the atmosphere through burning fossil fuels (coal, natural gas, and oil), solid waste, trees and other biological materials, and also as a result of certain chemical reactions (e.g., manufacture of cement). Carbon dioxide is removed from the atmosphere (or "sequestered") when it is absorbed by plants as part of the biological carbon cycle.

Decarbonization:

Reduction of carbon dioxide emissions through the use of low carbon power sources, achieving a lower output of greenhouse gasses into the atmosphere.
Global Warming: 

Global warming is the long-term heating of Earth's climate system observed since the pre-industrial period (between 1850 and 1900) due to human activities, primarily fossil fuel burning, which increases heat-trapping greenhouse gas levels in Earth's atmosphere.

Global Warming potential (GWP): 

The heat absorbed by any greenhouse gas in the atmosphere, as a multiple of the heat that would be absorbed by the same mass of carbon dioxide(CO2). GWP is 1 for CO2. For other gases it depends on the gas and the time frame.
Carbon dioxide equivalent (CO2e or CO2eq or CO2-e) is calculated from GWP. For any gas, it is the mass of CO2 which would warm the earth as much as the mass of that gas. Thus it provides a common scale for measuring the climate effects of different gases. It is calculated as GWP times mass of the other gas. For example, if a gas has GWP of 100, two tonnes of the gas have CO2e of 200 tonnes.
GWP was developed to allow comparisons of the global warming impacts of different gases.

Greenhouse Gas (GHG):

A greenhouse gas is any gaseous compound in the atmosphere that is capable of absorbing infrared radiation, thereby trapping and holding heat in the atmosphere. By increasing the heat in the atmosphere, greenhouse gases are responsible for the greenhouse effect, which ultimately leads to global warming.
The main gases responsible for the greenhouse effect include carbon dioxide, methane, nitrous oxide, and water vapor (which all occur naturally), and fluorinated gases (which are synthetic).
Hydrofluorocarbons (HFC):

Hydrofluorocarbons (HFCs) are a group of industrial chemicals primarily used for cooling and refrigeration. HFCs were developed to replace stratospheric ozone-depleting substances that are currently being phased out under the Montreal Protocol on Substances that Deplete the Ozone Layer.
Many HFCs are very powerful greenhouse gases and a substantial number are short-lived climate pollutants with a lifetime of between 15 and 29 years in the atmosphere.

F-Gases:

F stands for fluorinated, and F-Gas is the term used to describe a particular family of fluorinated gases which are widely used as refrigerants in air conditioning and commercial refrigeration systems (as well as in many essential appliances such as fire extinguishers and medical inhalers)
Fluorinated greenhouse gases (F-gases) are a family of gases containing fluorine. They are powerful greenhouse gases that trap heat in the atmosphere and contribute to global warming. They are stronger than naturally occurring greenhouse gases and their use is regulated.

SF6 Gas:
Interconnectors: 

Interconnectors create important new links between the energy networks of different countries, allowing a safe, secure and affordable energy supply to cross geographical boundaries. Many countries, including GB and Germany, have identified a long-term need for interconnectors as they help to integrate energy markets, increase competition and security of supply, and deliver value for money for consumers.

HVDC Light:

HVDC Light is the successful and environmentally-friendly way to design a power transmission system for a submarine cable, an underground cable, using over head lines or as a back-to-back transmission. HVDC Light is HVDC technology based on voltage source converters (VSCs).
HVDC Light is designed to transmit power underground and underwater, also over long distances. It offers numerous environmental benefits, including "invisible" power lines, neutral electromagnetic fields, oil-free cables and compact converter stations.
As its name implies, HVDC Light is a dc transmission technology. However, it is different from the classic HVDC technology used in a large number of transmission schemes. Classic HVDC technology is mostly used for large point-to-point transmissions, often over vast distances across land or under water. It requires fast communications channels between the two stations, and there must be large rotating units – generators or synchronous condensers – present in the AC networks at both ends of the transmission. HVDC Light consists of only two elements: a converter station and a pair of ground cables. The converters are voltage source converters, VSC's. The output from the VSC's is determined by the control system, which does not require any communications links between the different converter stations. Also, they don't need to rely on the AC network's ability to keep the voltage and frequency stable. These feature make it possible to connect the converters to the points bests suited for the AC system as a whole.

HVDC (High-Voltage Direct Current):

Key enabler for a carbon-neutral energy system. It is highly efficient for transmitting large amounts of electricity over long distances, integration of renewables and interconnecting grids, opening up for new sustainable transmission solutions.

HVDC Links:

The first successful HVDC experimental long distance line (37 miles) was made at Munich, Germany in 1882 by Oskar Von Miller and fellow engineers.
HVDC allows power transmission between AC transmission systems that are not synchronized. Since the power flow through an HVDC link can be controlled independently of the phase angle between source and load, it can stabilize a network against disturbances due to rapid changes in power.
An HVDC line has considerably lower losses compared to HVAC over longer distances.
Neu Connect (the first power interconnection between Great Britain and Germany): https://neuconnect-interconnector.com +

The NeuConnect Interconnector will create the first direct power link between Germany and Great Britain, connecting two of Europe's largest energy markets for the first time. Around 720km of land and subsea cables will form an 'invisible highway' allowing up to 1.4GW of electricity to move in either direction, enough to power up to 1.5 million homes over the life of the project.
The Tyrrhenian Link: https://www.terna.it/en/projects/public-engagement/Tyrrhenian-link +

Connecting Sicily with Sardinia and the Italian peninsula via a double underwater cable: a new electricity corridor at the centre of the Mediterranean; the Tyrrhenian Link. At 950 kilometres long and with a capacity of 1000 MW, this is an infrastructure initiative of international significance, another step towards a more sustainable energy future. The link will improve electricity exchange capacity, facilitate the development of renewable energy sources, and the reliability of the grid.
The overall project involves two sections: EAST from Sicily to Campania and WEST from Sicily to Sardinia.
The East section is 480 kilometres long and connects the Fiumetorto landing point, in the municipality of Termini Imerese in Sicily, with the landing point in Torre Tuscia Magazzeno, near Battipaglia in Campania.
The WEST section is approximately 470 kilometres long and connects the Fiumetorto landing point to the one in Terra Mala, in Sardinia.
The Viking Link:  https://viking-link.com +

World's longest power interconnection. the Viking Link is a 1400 MW high voltage direct current (DC) electricity link between the British and Danish transmission systems connecting at Bicker Fen substation in Lincolnshire and Revising substation in southern Jutland, Denmark.
The North Sea Link: https://northsealink.com/ + North Sea Link is a 720 kilometre subsea interconnector linking the electricity systems of the UK and Norway. The 1400 megawatt interconnector stretches from Blyth in the UK, across the North Sea, to Kvilldal in Norway.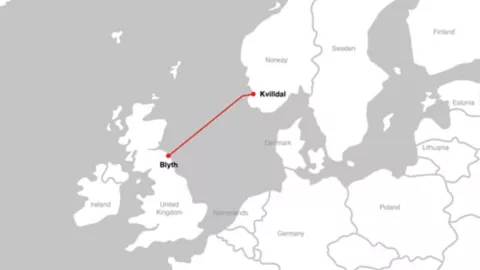 The Hertel–New York interconnection line: https://www.hydroquebec.com/projects/hertel-new-york-interconnection/ + The Hertel–New York interconnection line project aims to supply clean, renewable energy to New York City. In Québec, the project involves the construction of a line that will span 57.7 km (56.1 km underground and 1.6 km underwater). This 400-kV direct current line will connect Hertel substation in La Prairie to an interconnection point in the Rivière Richelieu at the Canada–United States border.
Grid, Microgrids and DERs:

The power grid is a network for delivering electricity to consumers. The power grid includes generator stations, transmission lines and towers, and individual consumer distribution lines.
The grid constantly balances the supply and demand for the energy that powers everything from industry to household appliances.
Electric grids perform three major functions: power generation, transmission, and distribution.
A microgrid is a small-scale power grid that can operate independently or collaboratively with other small power grids. The practice of using microgrids is known as distributed, dispersed, decentralized, district or embedded energy production.
Smart Grid is any electrical grid + IT at all levels . Micro Grid is a group of interconnected loads and DERs (Distributed energy resources) within a clearly defined electrical and geographical boundaries witch acts as a single controllable entity with respect to the main grid.
Distributed energy resources (DERs) are small-scale electricity supply (typically in the range of 3 kW to 50 MW) or demand resources that are interconnected to the electric grid. They are power generation resources and are usually located close to load centers, and can be used individually or in aggregate to provide value to the grid.
Common examples of DERs include rooftop solar PV units, natural gas turbines, microturbines, wind turbines, biomass generators, fuel cells, tri-generation units, battery storage, electric vehicles (EV) and EV chargers, and demand response applications.